---
Best-Reviewed Thrillers 2019
A thriller's main duty is to keep audiences right on the bleeding edge of their seat, and this year's Golden Tomatoes winners did just that in terms of sheer unpredictability. Not only did you have the crowd-pleaser Knives Out from Rian Johnson, but entries from Argentina, Colombia, and China presented different perspectives from around the world, and in doing so, found new ways to keep viewers guessing into the end.
The order of the rank below reflects the Adjusted Score as of December 31, 2019. Scores might change over time.
#1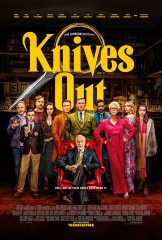 Critics Consensus:
Knives Out
sharpens old murder-mystery tropes with a keenly assembled suspense outing that makes brilliant use of writer-director Rian Johnson's stellar ensemble.
Synopsis:
The circumstances surrounding the death of crime novelist Harlan Thrombey are mysterious, but there's one thing that renowned Detective Benoit...
[More]
#2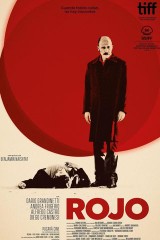 Critics Consensus:
A pitch-black thriller with uncommon wit and sophistication,
Rojo
tells a story as rich and evocative as the deepest shade of its title color.
Synopsis:
In the 1970s, a successful lawyer in Argentina has his life unravel when a private detective arrives in town and...
[More]
#3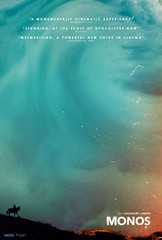 Critics Consensus:
As visually splendid as it is thought-provoking,
Monos
takes an unsettling look at human nature whose grim insights leave a lingering impact.
Synopsis:
A terrorized American engineer is held captive by teenaged guerilla bandits in a South American jungle....
[More]
#4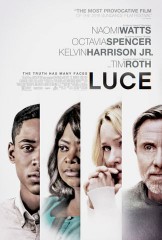 Critics Consensus:
Luce
brings a stellar ensemble to bear on a satisfyingly complex story that addresses its timely themes in thought-provoking fashion.
Synopsis:
A liberal-minded couple are forced to reconsider their image of their adopted son after he writes a disturbing essay for...
[More]
#5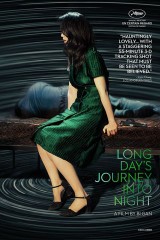 Critics Consensus:
Long Day's Journey Into Night
may flummox viewers looking for an easy-to-follow story, but writer-director Gan Bi's strong visual command and technical risk-taking pay off.
Synopsis:
A man returns to his hometown after a long absence and searches for a woman he has never been able...
[More]