---
Best Horror Series 2021
Chucky and Midnight Mass fans may be surprised that those shows weren't rated the best-reviewed Horror Series of 2021, since they were well received and got people talking. Instead, that honor goes to the Korean series Hellbound, a sleeper hit about celestial beings handing out decrees about who's going go to hell, with all the strange dramatic ramifications therein. You'll burn through the 6-episode first season.
The order reflects Tomatometer scores (as of December 31, 2021) after adjustment from our ranking formula, which compensates for variation in the number of reviews when comparing movies or TV shows.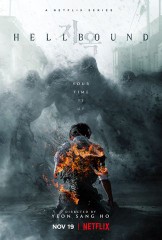 Critics Consensus:
Summoned by the devilish imagination of writer-director Yeon Sang-ho,
Hellbound
leverages its terrifying concept to thoughtfully explore human fallibility.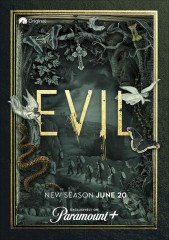 Critics Consensus:
Evil
successfully slips into the streaming world with a spooky second season that doubles down on the scares without losing its sense of humor.
Critics Consensus:
Recalling the immersive serials of radio's heyday,
Calls
weaves a spooky mystery with terrific vocal performances and unsettling ambience -- letting the visual storytelling play out in viewers' horrified imaginations.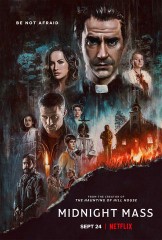 Critics Consensus:
An ambitious meditation on grief and faith that is as gorgeous as it is unsettling,
Midnight Mass
's slow boil is a triumph of terror that will leave viewers shaking - and thinking - long after the credits roll.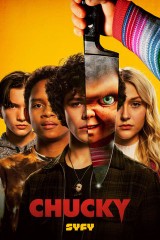 Critics Consensus:
A bloody good time that benefits greatly from Brad Dourif's return,
Chucky
may not play well for non-fans, but franchise devotees will find its absurd humor and creative horror very much intact on the small screen.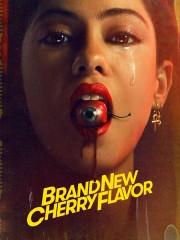 Critics Consensus:
Though definitely not for all tastes,
Brand New Cherry Flavor
is a delightfully deranged trip anchored by another incredible performance from Rosa Salazar.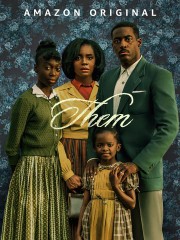 Critics Consensus:
Deborah Ayorinde and Ashley Thomas' gripping performances help
Them
sustain a sufficient sense of terror, but its blunt and bloody approach undermines any social commentary in favor of more superficial horrors.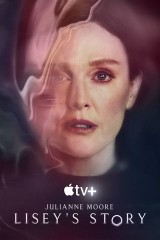 Critics Consensus:
Despite an admirable performance from Julianne Moore,
Lisey's Story
is weighed down by an overreliance on its source material and a sluggish pace.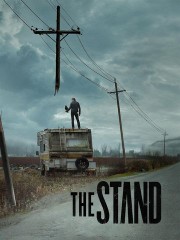 Critics Consensus:
Despite an A-list ensemble and a smattering of poignant moments,
The Stand
's extended runtime doesn't make for better storytelling, leaving its expansive cast stranded in a cluttered apocalypse.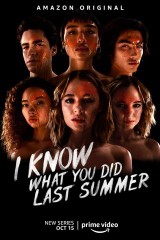 Critics Consensus:
A bloodless slasher that fails to congeal,
I Know What You Did Last Summer
hacks at its killer cast with plot holes and unsatisfying twists.