---
Best-Reviewed Horror Movies 2019
It was a banner year for horror – in fact, the only year with an overall Fresh rating for the genre in decades. And it kicked off with a bang: Jordan Peele's Get Out follow-up, the doppelganger invasion thriller and audacious social satire, Us, blew minds at its South By Southwest premiere in March and stayed top of the year's horror pack for the nine months that followed. It was quite a year for other second features, too, with Robert Eggers' The Lighthouse and Ari Aster's Midsommar doubling up on the "elevated" horror they provided with their debuts, The Witch and Hereditary. Issa Lopez, whose Tigers Are Not Afraid delivered artful fantasy chills, will next direct a werewolf film under the eye of producer Guillermo del Toro.
The order of the rank below reflects the Adjusted Score as of December 31, 2019. Scores might change over time.
#1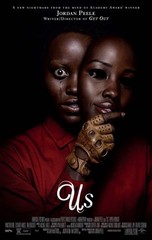 Critics Consensus:
With Jordan Peele's second inventive, ambitious horror film, we have seen how to beat the sophomore jinx, and it is
Us
.
Synopsis:
Accompanied by her husband, son and daughter, Adelaide Wilson returns to the beachfront home where she grew up as a...
[More]
#2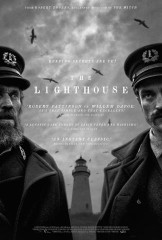 Critics Consensus:
A gripping story brilliantly filmed and led by a pair of powerhouse performances,
The Lighthouse
further establishes Robert Eggers as a filmmaker of exceptional talent.
Synopsis:
Two lighthouse keepers try to maintain their sanity while living on a remote and mysterious New England island in the...
[More]
#3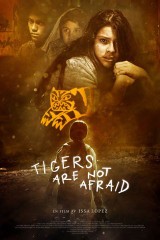 Critics Consensus:
Tigers Are Not Afraid
draws on childhood trauma for a story that deftly blends magical fantasy and hard-hitting realism - and leaves a lingering impact.
Synopsis:
When a girl's mother disappears leaving her on her own, she goings a gang of street children, leading to a...
[More]
#4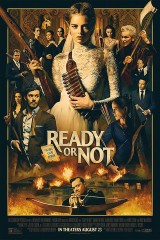 Critics Consensus:
Smart, subversive, and darkly funny,
Ready or Not
is a crowd-pleasing horror film with giddily entertaining bite.
Synopsis:
Grace couldn't be happier after she marries the man of her dreams at his family's luxurious estate. There's just one...
[More]
#5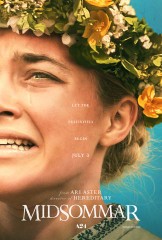 Critics Consensus:
Ambitious, impressively crafted, and above all unsettling,
Midsommar
further proves writer-director Ari Aster is a horror auteur to be reckoned with.
Synopsis:
A young American couple, their relationship foundering, travel to a fabled Swedish midsummer festival where a seemingly pastoral paradise transforms...
[More]