---
Best-Reviewed Horror Movies 2019
It was a banner year for horror – in fact, the only year with an overall Fresh rating for the genre in decades. And it kicked off with a bang: Jordan Peele's Get Out follow-up, the doppelganger invasion thriller and audacious social satire, Us, blew minds at its South By Southwest premiere in March and stayed top of the year's horror pack for the nine months that followed. It was quite a year for other second features, too, with Robert Eggers' The Lighthouse and Ari Aster's Midsommar doubling up on the "elevated" horror they provided with their debuts, The Witch and Hereditary. Issa Lopez, whose Tigers Are Not Afraid delivered artful fantasy chills, will next direct a werewolf film under the eye of producer Guillermo del Toro.
The order of the rank below reflects the Adjusted Score as of December 31, 2019. Scores might change over time.
#1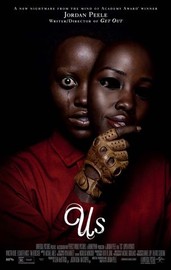 Critics Consensus:
With Jordan Peele's second inventive, ambitious horror film, we have seen how to beat the sophomore jinx, and it is Us.
Synopsis:
Set in present day along the iconic Northern California coastline, Us, from Monkeypaw Productions, stars Oscar (R) winner Lupita Nyong'o...
[More]
#2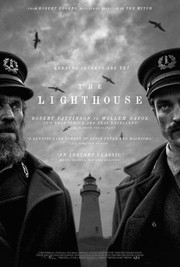 Critics Consensus:
A gripping story brilliantly filmed and led by a pair of powerhouse performances, The Lighthouse further establishes Robert Eggers as a filmmaker of exceptional talent.
Synopsis:
From Robert Eggers, the visionary filmmaker behind modern horror masterpiece The Witch, comes this hypnotic and hallucinatory tale of two...
[More]
#3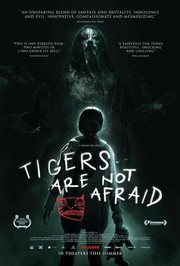 Critics Consensus:
Tigers Are Not Afraid draws on childhood trauma for a story that deftly blends magical fantasy and hard-hitting realism - and leaves a lingering impact.
Synopsis:
A haunting horror fairytale set against the backdrop of Mexico's devastating drug wars, TIGERS ARE NOT AFRAID follows a group...
[More]
#4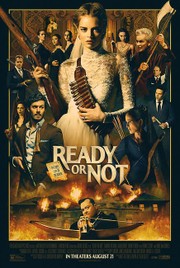 Critics Consensus:
Smart, subversive, and darkly funny, Ready or Not is a crowd-pleasing horror film with giddily entertaining bite.
Synopsis:
Ready Or Not follows a young bride (Samara Weaving) as she joins her new husband's (Mark O'Brien) rich, eccentric family...
[More]
#5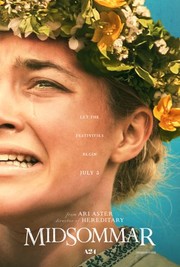 Critics Consensus:
Ambitious, impressively crafted, and above all unsettling, Midsommar further proves writer-director Ari Aster is a horror auteur to be reckoned with.
Synopsis:
Dani and Christian are a young American couple with a relationship on the brink of falling apart. But after a...
[More]