---
Best-Reviewed Directorial Debuts 2020
The sight of an established performer making the leap into the director's seat is catnip for any movie fan. This year's ascending star: Regina King, who helmed One Night in Miami, depicting the meeting of titanic Black icons for an incredible 1964 evening. And new directorial voices were seemingly reaching theaters and services every week, keeping cinema fresh in a volatile year. They came with horror breakouts like His House (Remi Weekes); moment-meeting dramas Miss Juneteenth (Channing Godfrey Peoples), Promising Young Woman (Emerald Fennell); and they came ready to move us, as with Sound of Metal (Darius Marder).
The order of the rank below reflects the Adjusted Score as of February 28, 2021. Scores might change over time.
#1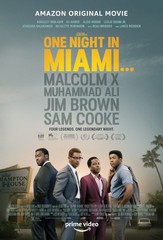 Critics Consensus:
A hauntingly powerful reflection on larger-than-life figures,
One Night in Miami
finds Regina King in command of her craft in her feature directorial debut.
Synopsis:
On one incredible night in 1964, four icons of sports, music, and activism gathered to celebrate one of the biggest...
[More]
#2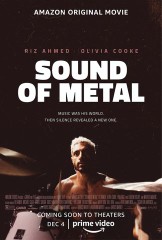 Critics Consensus:
An evocative look at the experiences of the deaf community,
Sound of Metal
is brought to life by Riz Ahmed's passionate performance.
Synopsis:
During a series of adrenaline-fueled one-night gigs, itinerant punk-metal drummer Ruben (Riz Ahmed) begins to experience intermittent hearing loss. When...
[More]
#3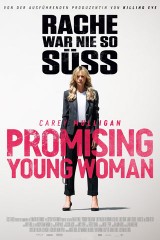 Critics Consensus:
A boldly provocative, timely thriller,
Promising Young Woman
is an auspicious feature debut for writer-director Emerald Fennell -- and a career highlight for Carey Mulligan.
Synopsis:
Nothing in Cassie's life is what it appears to be -- she's wickedly smart, tantalizingly cunning, and she's living a...
[More]
#4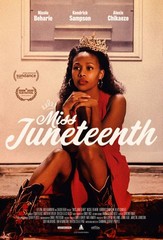 Critics Consensus:
Like a pageant winner walking across the stage,
Miss Juneteenth
follows a familiar path -- but does so with charm and grace.
Synopsis:
A former beauty queen and single mom prepares her rebellious teenage daughter for the "Miss Juneteenth" pageant....
[More]
#5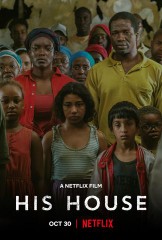 Critics Consensus:
Featuring genuine scares through every corridor,
His House
is a terrifying look at the specters of the refugee experience and a stunning feature debut for Remi Weekes.
Synopsis:
A refugee couple makes a harrowing escape from war-torn South Sudan, but then they struggle to adjust to their new...
[More]