---
Best-Reviewed Movies 2020: Released to Streaming
With the faucet turned off on theatrical releasing for a large portion of 2020, movie lovers turned to streaming — and the major streamers delivered. In fact, streamers like Netflix, Amazon Prime Video, Apple TV+, Disney+, Hulu, and more stepped up so majorly in 2020 that they've been dominating awards nominations lists from the Golden Globes to the SAGS. According to the critics, the best of the lot was Prime's One Night In Miami, Regina King's directorial debut about a fictional after-hours hang-out between Sam Cooke, Jim Brown, Muhammad Ali, and Malcolm X. The varied top 10 includes Netflix's Ma Rainey's Black Bottom, starring Chadwick Boseman and Viola Davis, and His House, Remi Weekes' terrifying directorial debut; Hulu's time-loop rom-com Palm Springs; Hamilton and Soul, both on Disney+; and more.
The order of the rank below reflects the Adjusted Score as of February 28, 2021. Scores might change over time.
#1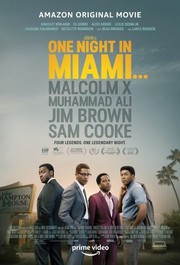 Critics Consensus:
A hauntingly powerful reflection on larger-than-life figures, One Night in Miami finds Regina King in command of her craft in her feature directorial debut.
Synopsis:
On one incredible night in 1964, four icons of sports, music, and activism gathered to celebrate one of the biggest...
[More]
#2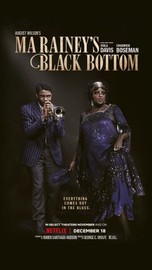 Critics Consensus:
Framed by a pair of powerhouse performances, Ma Rainey's Black Bottom pays affectionate tribute to a blues legend -- and Black culture at large.
Synopsis:
Viola Davis, Chadwick Boseman, Glynn Turman, Colman Domingo, and Michael Potts star in director George C. Wolfe's adaptation of August...
[More]
#3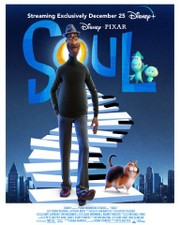 Critics Consensus:
A film as beautiful to contemplate as it is to behold, Soul proves Pixar's power to deliver outstanding all-ages entertainment remains undimmed.
Synopsis:
A music teacher who dreams of performing jazz live finally gets his chance, only to have an accident separate his...
[More]
#4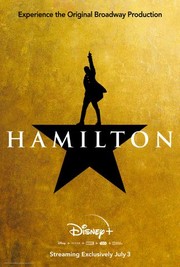 Critics Consensus:
Look around, look around at how beautifully Hamilton shines beyond Broadway - and at how marvelously Thomas Kail captures the stage show's infectious energy.
Synopsis:
An unforgettable cinematic stage performance, the filmed version of the original Broadway production of "Hamilton" combines the best elements of...
[More]
#5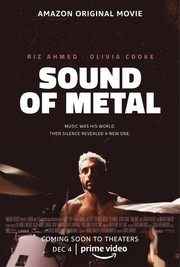 Critics Consensus:
An evocative look at the experiences of the deaf community, Sound of Metal is brought to life by Riz Ahmed's passionate performance.
Synopsis:
During a series of adrenaline-fueled one-night gigs, itinerant punk-metal drummer Ruben (Riz Ahmed) begins to experience intermittent hearing loss. When...
[More]
#6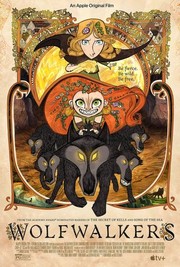 Critics Consensus:
A mesmerizing Celtic-inspired adventure, Wolfwalkers offers an epic ethereal fantasy matched by profound philosophies and stellar voice work.
Synopsis:
"Wolfwalkers" follows Robyn Goodfellowe, a young apprentice hunter who journeys to Ireland with her father in a time of superstition...
[More]
#7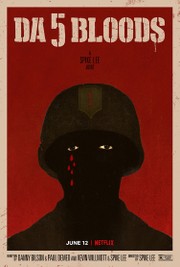 Critics Consensus:
Fierce energy and ambition course through Da 5 Bloods, coming together to fuel one of Spike Lee's most urgent and impactful films.
Synopsis:
From Academy Award Winner Spike Lee comes a New Joint: the story of four African-American Vets -- Paul (Delroy Lindo),...
[More]
#8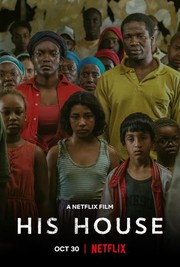 Critics Consensus:
Featuring genuine scares through every corridor, His House is a terrifying look at the specters of the refugee experience and a stunning feature debut for Remi Weekes.
Synopsis:
After making a harrowing escape from war-torn South Sudan, a young refugee couple struggle to adjust to their new life...
[More]
#9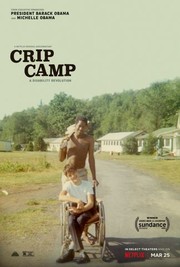 Critics Consensus:
As entertaining as it is inspiring, Crip Camp uses one group's remarkable story to highlight hope for the future and the power of community.
Synopsis:
In the early 1970s, teenagers with disabilities faced a future shaped by isolation, discrimination and institutionalization. Camp Jened, a ramshackle...
[More]
#10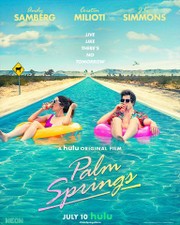 Critics Consensus:
Strong performances, assured direction, and a refreshingly original concept make Palm Springs a romcom that's easy to fall in love with.
Synopsis:
When carefree Nyles (Andy Samberg) and reluctant maid of honor Sarah (Cristin Milioti) have a chance encounter at a Palm...
[More]