---
Best-Reviewed Movies 2020: Limited Release
Some will quibble that Portrait Of A Lady On Fire is even on this list, given the dent it made in last year's awards season. But the film was officially released – after showing in just a handful of cinemas in 2019 to qualify for the Oscars – February 14, 2020, in the U.S. And so Céline Sciamma's gorgeous romance takes out Best Limited Release and tops a formidable list of indie titles. Several of the titles focus on families, and specifically the bond between parents and their kids, and what happens when those bonds come under strain (Minari, Miss Juneteenth, The Father, and Driveways), while the category also includes three stellar documentaries, including the ultra-timely 76 Days, which places viewers in a Wuhan hospital in the earliest days of the COVID-19 pandemic.
The order of the rank below reflects the Adjusted Score as of February 28, 2021. Scores might change over time.
#1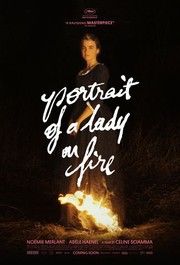 Critics Consensus:
A singularly rich period piece, Portrait of a Lady on Fire finds stirring, thought-provoking drama within a powerfully acted romance.
Synopsis:
France, 1760. Marianne is commissioned to paint the wedding portrait of Héloïse, a young woman who has just left the...
[More]
#2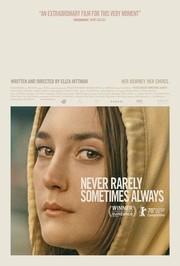 Critics Consensus:
Powerfully acted and directed, Never Rarely Sometimes Always reaffirms writer-director Eliza Hittman as a filmmaker of uncommon sensitivity and grace.
Synopsis:
Faced with an unintended pregnancy and a lack of local support, Autumn (Sidney Flanigan) and her cousin Skylar (Talia Ryder)...
[More]
#3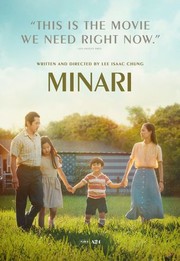 Critics Consensus:
Led by arresting performances from Steven Yeun and Yeri Han, Minari offers an intimate and heart-wrenching portrait of family and assimilation in 1980s America.
Synopsis:
A tender and sweeping story about what roots us, Minari follows a Korean-American family that moves to a tiny Arkansas...
[More]
#4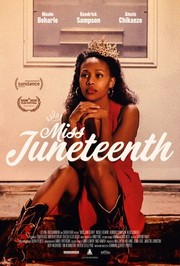 Critics Consensus:
Like a pageant winner walking across the stage, Miss Juneteenth follows a familiar path -- but does so with charm and grace.
Synopsis:
Turquoise Jones is a single mom who holds down a household, a rebellious teenager, and pretty much everything that goes...
[More]
#5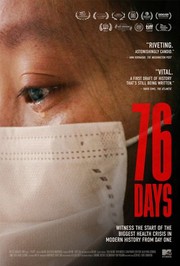 Critics Consensus:
A raw, fly-on-the-wall recounting of hospital life in Wuhan in the early days of the COVID-19 pandemic, 76 Days is an engrossing and potent documentary - and a surprisingly comforting portrait of humanity.
Synopsis:
This documentary captures the struggles of patients and frontline medical professionals battling the COVID-19 pandemic in Wuhan....
[More]
#6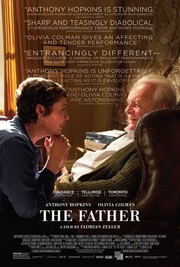 Critics Consensus:
Led by stellar performances and artfully helmed by writer-director Florian Zeller, The Father presents a devastatingly empathetic portrayal of dementia.
Synopsis:
Anthony (Academy Award Winner, Anthony Hopkins) is 80, mischievous, living defiantly alone and rejecting the carers that his daughter, Anne...
[More]
#7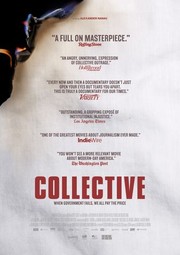 Critics Consensus:
Collective presents a darkly effective overview of the cycle of political corruption and public cynicism that takes hold when government abrogates its responsibility to the people.
Synopsis:
Directed by Alexander Nanau (TOTO AND HIS SISTERS), COLLECTIVE follows a heroic team of journalists as they uncover shocking, widespread...
[More]
#8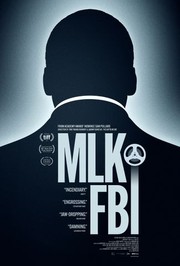 Critics Consensus:
MLK/FBI presents a sobering overview of the American intelligence community's efforts to discredit and destroy a leader of the civil rights movement.
Synopsis:
J. Edgar Hoover hated Martin Luther King. He was convinced the civil rights movement was infiltrated by communists. He also...
[More]
#9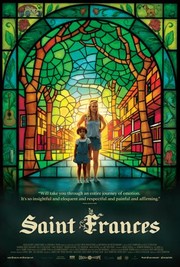 Critics Consensus:
Saint Frances approaches an array of weighty issues with empathy, humor, and grace -- and marks star and writer Kelly O'Sullivan as a tremendous talent to watch.
Synopsis:
Flailing thirty-four-year-old Bridget (Kelly O'Sullivan) finally catches a break when she meets a nice guy and lands a much-needed job...
[More]
#10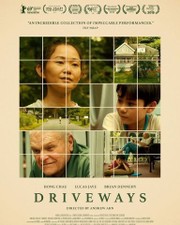 Critics Consensus:
Understated yet powerful, Driveways is a character study anchored in fundamental decency -- and a poignant farewell to Brian Dennehy.
Synopsis:
Director Andrew Ahn's intimate drama revolves around the unlikely friendship formed between a lonely young boy (Lucas Jaye) and his...
[More]