---
Best-Reviewed Movies 2020: Wide Release
A wide release is defined as a movie that plays in over 600 theaters…meaning it was a bit of a lighter crowd this year, considering 2020's state of exhibition affairs. The silver lining: Movies released in the pre-pandemic January-March window muscled their way in for a display of critically-beloved might, like the surprise thriller The Invisible Man, Pixar's sentimental road trip comedy Onward, DC's Birds of Prey, and real-life drama Just Mercy. We saw some mid-year signs of revitalization with Bill & Ted Face the Music, before awards seasons trucked on valiantly with Nomadland, Judas and the Black Messiah, and Promising Young Woman.
The order of the rank below reflects the Adjusted Score as of February 28, 2021. Scores might change over time.
#1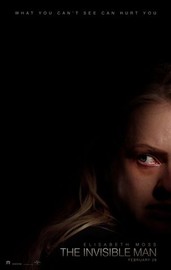 Critics Consensus:
Smart, well-acted, and above all scary, The Invisible Man proves that sometimes, the classic source material for a fresh reboot can be hiding in plain sight.
Synopsis:
Trapped in a violent, controlling relationship with a wealthy and brilliant scientist, Cecilia Kass (Moss) escapes in the dead of...
[More]
#2
Critics Consensus:
A poetic character study on the forgotten and downtrodden, Nomadland beautifully captures the restlessness left in the wake of the Great Recession.
Synopsis:
Following the economic collapse of a company town in rural Nevada, Fern (Frances McDormand) packs her van and sets off...
[More]
#3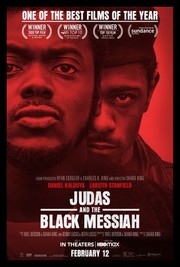 Critics Consensus:
An electrifying dramatization of historical events, Judas and the Black Messiah is a forceful condemnation of racial injustice -- and a major triumph for its director and stars.
Synopsis:
Fred Hampton was 21 years old when he was assassinated by the FBI, who coerced a petty criminal named William...
[More]
#4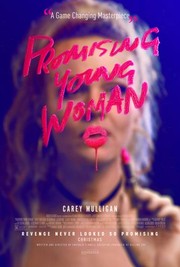 Critics Consensus:
A boldly provocative, timely thriller, Promising Young Woman is an auspicious feature debut for writer-director Emerald Fennell -- and a career highlight for Carey Mulligan.
Synopsis:
Everyone said Cassie (Carey Mulligan) was a promising young woman... until a tragic event abruptly derailed her future. Now she's...
[More]
#5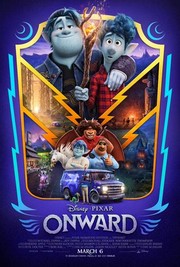 Critics Consensus:
It may suffer in comparison to Pixar's classics, but Onward makes effective use of the studio's formula -- and stands on its own merits as a funny, heartwarming, dazzlingly animated adventure.
Synopsis:
In "Onward," teenage elf brothers Ian and Barley Lightfoot (voices of Tom Holland and Chris Pratt) get an unexpected opportunity...
[More]
#6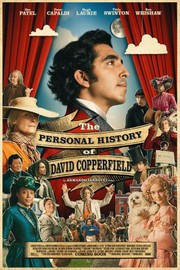 Critics Consensus:
The Personal History of David Copperfield puts a fresh, funny, and utterly charming spin on Dickens' classic, proving some stories truly are timeless.
Synopsis:
From birth to infancy, from adolescence to adulthood, the good-hearted David Copperfield is surrounded by kindness, wickedness, poverty and wealth,...
[More]
#7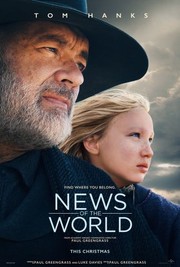 Critics Consensus:
News of the World takes a slow but absorbing ride down a comfortingly familiar Western trail, guided by Tom Hanks in peak paternal mode.
#8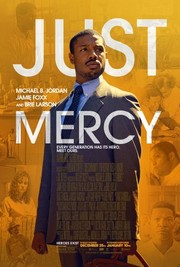 Critics Consensus:
Just Mercy dramatizes a real-life injustice with solid performances, a steady directorial hand, and enough urgency to overcome a certain degree of earnest advocacy.
Synopsis:
A powerful and thought-provoking true story, "Just Mercy" follows young lawyer Bryan Stevenson (Jordan) and his history-making battle for justice....
[More]
#9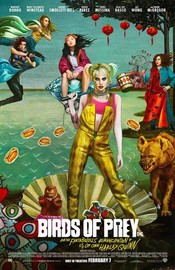 Critics Consensus:
With a fresh perspective, some new friends, and loads of fast-paced action, Birds of Prey captures the colorfully anarchic spirit of Margot Robbie's Harley Quinn.
Synopsis:
You ever hear the one about the cop, the songbird, the psycho and the mafia princess? "Birds of Prey (And...
[More]
#10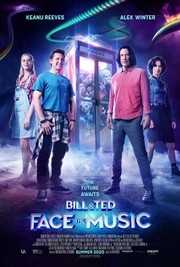 Critics Consensus:
As wholesomely goofy as its heroes, Bill and Ted Face the Music is a rare long-belated sequel that largely recaptures the franchise's original charm.
Synopsis:
The stakes are higher than ever for the time-traveling exploits of William "Bill" S. Preston Esq. and Theodore "Ted" Logan....
[More]