---
Best Comic Book Movies 2021
It probably isn't a big surprise to anyone that, despite the ongoing pandemic, movies based on comic books still successfully drew audiences to the theaters on a consistent basis. Five of the year's top 10 moneymakers were superhero flicks, and Marvel was responsible for all of them in one way or another, including the one film that both earned (and continues to earn) the biggest box office haul and scored the highest praise from critics: Spider-Man: No Way Home. That said, there was still enough space in our list of best-reviewed comic book movies to include a couple of DC properties, namely James Gunn's sly reboot of The Suicide Squad and Zack Snyder's original vision of Justice League, but Marvel held sway with No Way Home, Shang-Chi and the Legend of the Ten Rings, and Black Widow.
The order reflects Tomatometer scores (as of December 31, 2021) after adjustment from our ranking formula, which compensates for variation in the number of reviews when comparing movies or TV shows.
#1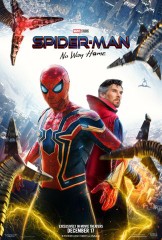 Critics Consensus:
A bigger, bolder
Spider-Man
sequel,
No Way Home
expands the franchise's scope and stakes without losing sight of its humor and heart.
Synopsis:
For the first time in the cinematic history of Spider-Man, our friendly neighborhood hero's identity is revealed, bringing his Super...
[More]
#2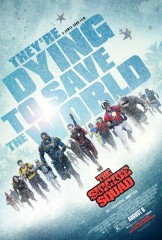 Critics Consensus:
Enlivened by writer-director James Gunn's singularly skewed vision,
The Suicide Squad
marks a funny, fast-paced rebound that plays to the source material's violent, anarchic strengths.
Synopsis:
Welcome to hell--a.k.a. Belle Reve, the prison with the highest mortality rate in the US of A. Where the worst...
[More]
#3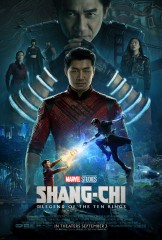 Critics Consensus:
Shang-Chi and the Legend of the Ten Rings
isn't entirely free of Marvel's familiar formula, but this exciting origin story expands the MCU in more ways than one.
Synopsis:
Marvel Studios' "Shang-Chi and The Legend of The Ten Rings" stars Simu Liu as Shang-Chi, who must confront the past...
[More]
#4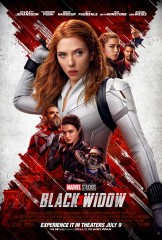 Critics Consensus:
Black Widow
's deeper themes are drowned out in all the action, but it remains a solidly entertaining standalone adventure that's rounded out by a stellar supporting cast.
Synopsis:
In Marvel Studios' action-packed spy thriller "Black Widow," Natasha Romanoff aka Black Widow confronts the darker parts of her ledger...
[More]
#5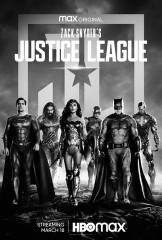 Critics Consensus:
Zack Snyder's Justice League
lives up to its title with a sprawling cut that expands to fit the director's vision -- and should satisfy the fans who willed it into existence.
Synopsis:
In ZACK SNYDER'S JUSTICE LEAGUE, determined to ensure Superman's (Henry Cavill) ultimate sacrifice was not in vain, Bruce Wayne (Ben...
[More]