---
Best Animated Movies 2022
Guillermo del Toro played to his dark fantasy strengths with the stop-motion Pinocchio, while Pixar put out some of their zippiest character animations ever in Turning Red. Marcel the Shell with Shoes On was a plea for curiosity and integrity in turbulent times, Puss in Boots and Beavis and Butt-Head made feature-length returns after years away, and anime made another strong showing with Belle, Jujutsu Kaisen 0, and the latest in the Dragon Ball Super saga.
The order reflects Tomatometer scores (as of December 31, 2022) after adjustment from our ranking formula, which compensates for variation in the number of reviews when comparing movies or TV shows.
#1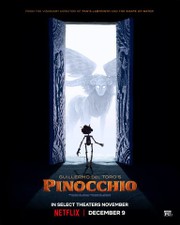 Critics Consensus:
Guillermo del Toro's Pinocchio
delivers fully on its title -- which is to say it's a visually stunning adaptation that embraces its source material's darkness.
Synopsis:
Academy Award®-winning director Guillermo del Toro and award-winning, stop-motion legend Mark Gustafson reimagine the classic Carlo Collodi tale of the...
[More]
#2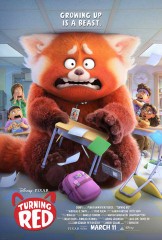 Critics Consensus:
Heartwarming, humorous, beautifully animated, and culturally expansive,
Turning Red
extends Pixar's long list of family-friendly triumphs.
Synopsis:
In "Turning Red", Mei Lee is a confident, dorky thirteen-year-old torn between staying her mother's dutiful daughter and the chaos...
[More]
#3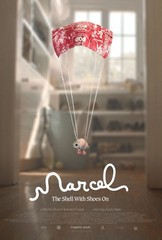 Critics Consensus:
Poignant, profound, and utterly heartwarming,
Marcel the Shell with Shoes On
is animated entertainment with real heart.
Synopsis:
Marcel is an adorable one-inch-tall shell who ekes out a colorful existence with his grandmother Connie and their pet lint,...
[More]
#4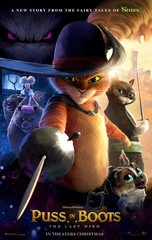 Critics Consensus:
Arriving more than a decade after the previous installment, the smart, sweet, and funny
Puss in Boots: The Last Wish
proves some franchises only get better with age.
Synopsis:
This fall, everyone's favorite leche-loving, swashbuckling, fear-defying feline returns. For the first time in more than a decade, DreamWorks Animation...
[More]
#5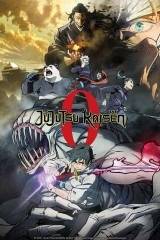 Critics Consensus:
Jujutsu Kaisen 0: The Movie
offers a thrilling, beautifully animated gift for fans of the anime -- and a story that holds up as a standalone effort.
Synopsis:
When they were children, Rika Orimoto was killed in a traffic accident right before the eyes of her close friend,...
[More]
#6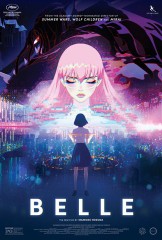 Critics Consensus:
A remarkable story brought to life with dazzling animation,
Belle
finds writer-director Mamoru Hosoda setting a brilliant new benchmark.
Synopsis:
Suzu is a shy, everyday high school student living in a rural village. For years, she has only been a...
[More]
#7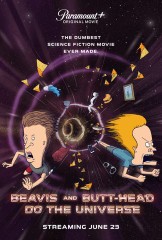 Critics Consensus:
Fart-knockers beware: Beavis and Butt-Head are back, and they're just as stupidly hilarious (or hilariously stupid?) as ever.
Synopsis:
A tale that technically spans two centuries, BEAVIS AND BUTT-HEAD DO THE UNIVERSE promises to sit atop all future lists...
[More]
#8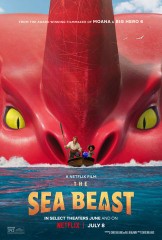 Critics Consensus:
An original animated tale that's often as daring as its characters,
The Sea Beast
sends audiences on a voyage well worth taking.
Synopsis:
In an era when terrifying beasts roamed the seas, monster hunters were celebrated heroes -- and none were more beloved...
[More]
#9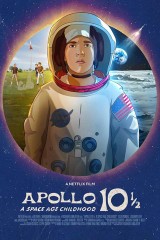 Critics Consensus:
The sweetly nostalgic
Apollo 10 1/2: A Space Age Childhood
finds Richard Linklater reusing visual and thematic ingredients in a deeply personal, freshly inspired way.
Synopsis:
Apollo 10 ½: A Space Age Childhood tells the story of the first moon landing in the summer of 1969...
[More]
#10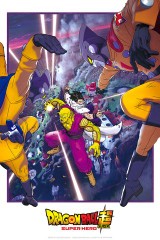 Critics Consensus:
Blending beautifully animated action with fresh character development,
Dragon Ball Super: Super Hero
is everything fans of the franchise will be looking for.
Synopsis:
The Red Ribbon Army was once destroyed by Son Goku. Individuals, who carry on its spirit, have created the ultimate...
[More]