---
Best-Reviewed Animated Movies 2020
Usually when Pixar releases two movies in a year, the second movie is along the lines of The Good Dinosaur or Cars 3 — decent, but we know the studio has easily done better. Not so in their most recent double-header, bringing their A game on both Soul and Onward. But there was plenty of room in the animation world for non-Pixar projects to pop. Wolfwalkers officially confirmed Tomm Moore (The Secret of Kells, Song of the Sea) as one of the best animation directors today. The great Shaun the Sheep Movie got a great sequel (Farmageddon). If you like your animation rather twisted, The Wolf House and The Willoughbys were there to satisfy, while anime fans filled their cup with Weathering With You and My Hero Academia: Heroes Rising. Even The Croods, which got decent marks back in 2013, got a sequel (A New Age) that managed to eclipse its original.
The order of the rank below reflects the Adjusted Score as of February 28, 2021. Scores might change over time.
#1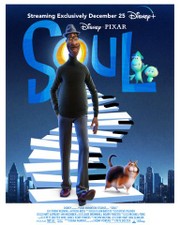 Critics Consensus:
A film as beautiful to contemplate as it is to behold, Soul proves Pixar's power to deliver outstanding all-ages entertainment remains undimmed.
Synopsis:
A music teacher who dreams of performing jazz live finally gets his chance, only to have an accident separate his...
[More]
#2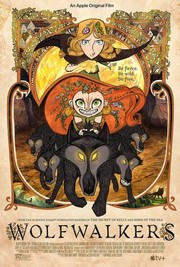 Critics Consensus:
A mesmerizing Celtic-inspired adventure, Wolfwalkers offers an epic ethereal fantasy matched by profound philosophies and stellar voice work.
Synopsis:
"Wolfwalkers" follows Robyn Goodfellowe, a young apprentice hunter who journeys to Ireland with her father in a time of superstition...
[More]
#3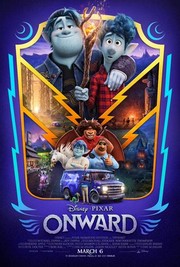 Critics Consensus:
It may suffer in comparison to Pixar's classics, but Onward makes effective use of the studio's formula -- and stands on its own merits as a funny, heartwarming, dazzlingly animated adventure.
Synopsis:
In "Onward," teenage elf brothers Ian and Barley Lightfoot (voices of Tom Holland and Chris Pratt) get an unexpected opportunity...
[More]
#4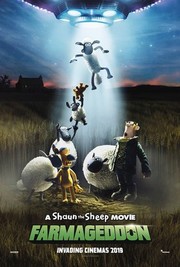 Critics Consensus:
A Shaun the Sheep Movie: Farmageddon retains the charm of its small-screen source material while engagingly expanding the title character's world.
Synopsis:
What begins as an ordinary day for Shaun the Sheep (Justin Fletcher) turns out to be anything but, when an...
[More]
#5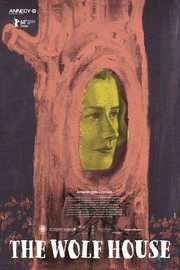 Critics Consensus:
Surreal, unsettling, and finally haunting, The Wolf House is a stunning outpouring of creativity whose striking visuals queasily complement its disturbing story.
Synopsis:
Maria, a young woman finds refuge in a house in the south of Chile after escaping from a sect of...
[More]
#6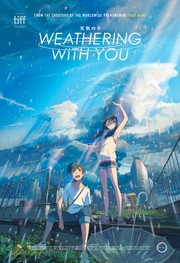 Critics Consensus:
Beautifully animated and narratively engaging, Weathering with You further establishes writer-director Makoto Shinkai as a singularly talented filmmaker.
Synopsis:
The summer of his high school freshman year, Hodaka runs away from his remote island home to Tokyo, and quickly...
[More]
#7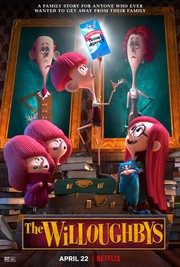 Critics Consensus:
An appealing animated adventure whose silliness is anchored in genuine emotion, The Willoughbys offers fanciful fun the entire family can enjoy.
Synopsis:
Convinced they'd be better off raising themselves, the Willoughby children hatch a sneaky plan to send their selfish parents on...
[More]
#8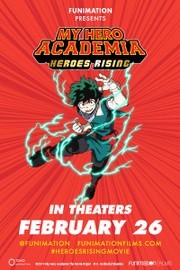 Critics Consensus:
My Hero Academia: Heroes Rising sends fans of the saga on an exhilarating adventure that ends the series on a beautifully animated high note.
Synopsis:
The number one hero anime is back in theaters for a battle beyond anything fans have ever seen! Class 1-A...
[More]
#9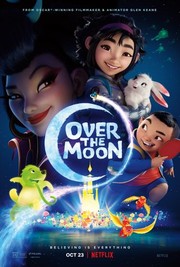 Critics Consensus:
Although many of Over the Moon's narrative ingredients will seem familiar, the film's absorbing animation offers colorful compensation.
Synopsis:
Fueled with determination and a passion for science, a bright young girl builds a rocket ship to the moon to...
[More]
#10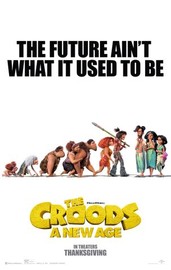 Critics Consensus:
Another agreeable outing for the titular prehistoric clan, The Croods: A New Age may be the missing link for parents between more elevated family-friendly fare.
Synopsis:
The Croods have survived their fair share of dangers and disasters, from fanged prehistoric beasts to surviving the end of...
[More]