With so many of us social-distancing and staying in, our Watchlists are going to empty out very quickly as we burn through all those "I've-been-meaning-to-watch" shows and movies we've been saving for a rainy day. To help you find more great content (and some undiscovered gems) to keep you going, we're turning to the people that make it: the film and TV writers, directors, craftspeople, and performers who, just like you, are stuck home and bingeing like crazy right now.
For our first installment of "What I'm Watching," The Big Sick co-writer Emily V. Gordon shared what she's been streaming while stuck at home with her cat Bagel and husband Kumail Nanjiani. Gordon's most recent project, Little America, which she wrote, developed, and executive produced, is currently streaming on Apple TV+ – it's Certified Fresh and ripe for bingeing now – and she is at work on an upcoming comedy series for ABC with Modern Family's Sarah Hyland.
---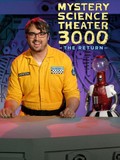 Emily says: "It's good for Rotten Tomatoes fans because these are bad movies that are made better by people making jokes about them. It's an amazing show, very comforting."

Season 1 Critics Consensus: Mystery Science Theater 3000: The Return picks up right where its predecessor left off, retaining all the cult classic's crucial ingredients and adding a handful of fresh twists.

Stream now on Netflix. 
---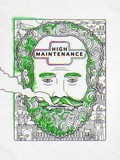 Emily says: "It's a great show. It's not stressful, it's funny, it's moving – love it."
Season 1 Critics Consensus: Dreamlike, poignant, and often funny, High Maintenance successfully transitions from the web to the small screen thanks to sharp writing and an excellent cast.
Stream now on HBO. 
---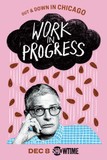 Emily says: "[The show] is sometimes stressful, sometimes upsetting, but also really, really funny and really moving, and it's a comedic voice you haven't seen on television before, so I love that."
Season 1 Critics Consensus: As radically hilarious as it is relatably uncomfortable, Work in Progress is a stunning debut from co-creator and star Abby McEnany.
Stream now with Showtime.
---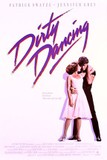 Emily says: "I watched Dirty Dancing, because my husband had never seen Dirty Dancing, and I found that to be criminal. If you haven't seen it in a long time, it's got some jokes that I didn't really get when I saw it as a kid. I was in summer camp the summer that it came out, so all we did at this girls' summer camp was try to do the lift on each other. Weird time."
Critics Consensus: Like its winsome characters, Dirty Dancing uses impressive choreography and the power of song to surmount a series of formidable obstacles.
Rent or buy now on FandangoNOW, Amazon Prime Video, Apple TV, or Vudu. 
---
Bonus Binge: Busby Berkeley YouTube Videos
Emily says: "I've been watching old Busby Berkeley musical numbers on YouTube. They are some of the most inventive and beautiful things I've ever seen, and it's kind of cool to see groups of people together because you don't really see that a lot now."
---
Looking for more great shows and movies to binge? Head to Rotten Tomatoes' Binge Central.
Thumbnail images: Priscilla Grant/Everett Collection, David Russell/HBO, Adrian S. Burrows/SHOWTIME; (c)Vestron Pictures/courtesy Everett Collection, @Netflix