The main movies opening this week are rated R, including Red Sparrow, featuring Hunger Games star Jennifer Lawrence as a Russian ballerina who becomes a spy. Basically, all you need to know about this movie is that Lawrence's character complains that she was sent to "whore school" for her training. This is extremely graphic, violent material.
But there are other movies about spies that are far more appropriate for you to watch with your family. Here are a few suggestions:
---
THE RECOMMENDATIONS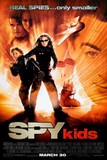 Rating: PG, for action sequences and brief language.
The first Spy Kids was good. Then it was all downhill from there. The fact that Robert Rodriguez was applying his indie sensibilities to a colorful and lively family flick after making his name with the low-budget shoot-'em-up El Mariachi was exciting, and the movie itself has an enjoyable, goofy energy about it. Antonio Banderas and Carla Gugino star as married secret agents. When they disappear, it's up to their son and daughter (Daryl Sabara and Alexa Vega) to rescue them. There's some potty humor and some bizarre creatures. The kids find themselves in danger, but it's always depicted in a humorous way. If you're going to watch any of the Spy Kids movies, this is the one to choose. The (many) sequels felt strained and not nearly as inspired. Fine for viewers around 7 and older.

---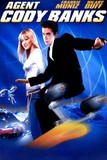 Rating: PG, for action violence, mild language and some sensual content.
I'm not saying it's a great piece of cinema. But this kid version of James Bond will likely entertain the kids in your own house. And it features two likable young stars in Frankie Muniz and Hilary Duff, who successfully made the tricky transition from child actor to grown-up performer. Muniz stars in the title role as a seemingly ordinary 15-year-old who lives a secret life as a spy, having trained at CIA summer camp. When he has to befriend a scientist's daughter (Duff) as part of his first assignment, he realizes he has no idea how to talk to girls. But then when she gets kidnapped, he has to do more than just talk to her – he has to rescue her. The action set pieces, which include fights, chases and explosions, are big and cartoonish. The villains also are over the top. There's a bit of language and suggestive humor. But overall, I'd say this is fine for viewers around 9 or 10 and older.
---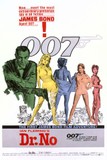 Rating: PG
It's a classic, of course: The first James Bond movie, which introduced Sean Connery in the iconic role and featured some of the most enduring imagery of the long-running series. Agent 007 must travel to Jamaica to discover what happened to a missing colleague; what he stumbles upon is the evil Dr. No and a plot to interfere with American rocket launches. It's pure escapism, filled with lavish settings, elaborate action sequences and beautiful women. But while Dr. No seems tame compared to movies of this genre being made today – especially the modern, Daniel Craig Bond films — it's definitely not for very young kids. Bond famously has a license to kill, and he infamously has a way with the ladies. A lot is suggested without being shown on camera, but still – watching this movie may result in some conversations you're not ready to have yet. But if you have kids in your house who love action movies and are interested in learning about the films that influence what they watch today, Dr. No is fine for tweens and older.