Join us weekly as Rotten Tomatoes reports on what's indie features are streaming. From promising releases by new voices to experimental efforts from storied filmmakers – or perhaps the next indie darling to go the distance for end-of-year accolades – we will break it all down for you here each week.
---
For the foreseeable future, the specialty box office and all theatrical releases will be on hold as we all make efforts to socially distance ourselves and reduce the spread of the COVID-19 coronavirus. With that in mind, we have reshaped our Indie Fresh List. This week for our fresh picks we have a dark love story, an authentic drama about a former Texas pageant queen, and a dramatic tale about Van Life. In our Spotlight section, we call back to the recent Certified Fresh documentary about the masterpiece of a bad movie Showgirls and its cultish legacy, including an interview with the film's director, Jeffrey McHale.
---
Streaming This Weekend
---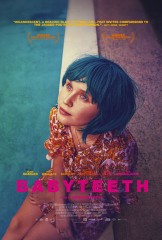 A hilariously dark tale about two star-crossed lovers, Babyteeth is an impressive debut for director Shannon Murphy. From a screenplay by writer Rita Kalnejais, who also penned the eponymous novel, the film follows a sickly teenager as she falls for a bumbling drug dealer. Relative newcomer Eliza Scanlen's (Little Women) performance here marks her as a young actress to watch, as she shines alongside an all-star Aussie cast that includes Ben Mendelsohn and Essie Davis. Director Murphy has also earned praise for her "wickedly perverse and intensely moving variation on familiar coming-of-age themes," writes Guy Lodge for Variety.

Available June 19 to rent or buy on Vudu, GooglePlay, and iTunes.
---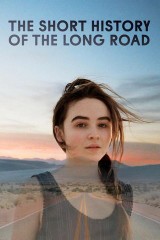 A new phenomenon has been sweeping across America as people of all ages are choosing to live life on the road as nomads in vans and RVs. "Van Life," as it has been dubbed by those within the culture, takes center stage in this festival favorite that premiered at the Tribeca Film Festival. Featuring Danny Trejo, Steven Ogg, Maggie Siff, and newcomer Sabrina Carpenter, this indie drama "may walk (or more aptly here, drive) along a previously explored path, but it does so with ample amounts of heart and humor," writes Joey Magidson of Awards Circuit.
---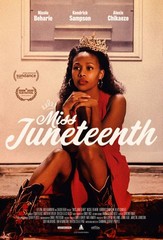 Channing Godfrey Peoples made an impression on both audiences and critics with her debut feature Miss Juneteenth, an intimate story about a former pageant queen named Turquoise who is trying to relive her former glory through her rebellious young daughter Kai. Believing her potential was derailed by teenage pregnancy, Turquoise is determined to make sure her daughter doesn't make the same mistakes. Nicole Beharie's incredible star turn inspired Marc Bernardin of Entertainment Weekly to call her "a powerful performer, able to convey multitudes with subtlety, even if Miss Juneteenth never makes a move you didn't see coming a mile down that country road."

Available June 19 to rent or buy on FandangoNOW, GooglePlay, and iTunes.
---
Available Now on VOD – Spotlight Pick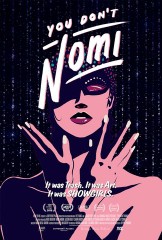 In our Spotlight Section this week we have You Don't Nomi, a hilarious documentary about Paul Verhoeven's Showgirls that was released last weekend and critics are already raving about. Taking a magnifying glass to the disastrous NC-17 release, Jeffrey McHale's documentary enlists critics, film commentators, Showgirls devotees, and words from those involved in the production to explain its redemption story. Alex McLevy of AV Club calls the engrossing documentary, Certified Fresh at 88%, "as bizarrely entertaining as the film it obsesses over" and "a captivating document of how a piece of art — especially one this deeply, powerfully weird — can take on a life wholly beyond its original intentions." Read for our chat with director Jeffrey McHale about the film, its legacy, and the formula to make a perfect cult hit.

Jacqueline Coley for Rotten Tomatoes: The film seems to take a clear opinion that Showgirls is a bad movie. What do you say to those who argue it's a masterpiece unironically? 

Jeffrey McHale: I like to say it's a bad film with masterpiece-like qualities. Or, as Adam Nayman says in You Don't Nomi, "a masterpiece of s—." The "bad" elements of Showgirls — its perceived failures as a work of filmic art — have only endeared it to audiences, which complicates the question of quality too. Maybe we're in an era of post-bad.

RT: What is the quintessential ingredient in the recipe for a perfectly bad cult film?

McHale: Failed seriousness on a colossal scale.

RT: Favorite moment or line from Showgirls?

McHale: "I used to love doggy chow too."

RT: The film is a detailed deconstruction of Showgirls, the people who made it, those who love it, and those who hate it; what is the most interesting take you've heard on the film?

McHale: Matt Baume explains why Nomi's story is "uniquely queer." It might not be obvious to straight people, but there are so many aspects of her journey that LGBTQ+ people recognize as familiar and can often identify with.

RT: What is on your Indie Fresh List? 

McHale: It's such a great moment for indie documentaries especially. I absolutely loved Sami Khan and Smriti Mundhra's doc short St. Louis Superman. I'm also really enjoying the doc series on New York's ballroom scene My House from Viceland.

Available to rent or buy now on FandangoNOW, Vudu, Amazon, Google Play, and iTunes.
---
Along with…
---
Thumbnail images by Vertical Entertainment, RLJE Films, IFC Films.