Join us weekly as Rotten Tomatoes reports on what's opening, expanding, and coming to the specialty box office. From promising releases from new voices to experimental efforts from storied filmmakers – or perhaps the next indie darling to go the distance for end-of-year accolades – we will break it all down for you here each week in Fresh Indie Finds. 
---
This week at the specialty box office, we're leaning into documentaries with a look at the late Nobel Laureate Toni Morrison, an intimate dive into the too-short life of actor Anton Yelchin, and a careful examination of China's one-child policy and its lasting impacts. Plus, there's a new heart-warmer starring Shia LaBeouf. In the indie trailer section, we're getting our first looks at upcoming titles from Will Forte in a hilarious-looking sci-fi comedy to a taut thriller with Sir Ben Kingsley.
Opening This Weekend
---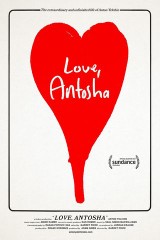 The news of Anton Yelchin's tragic death in a freak accident back in January 2016 stunned the entertainment community. In Love, Antosha we discover the man behind the iconic roles, the tight-knit family in which he grew up, and learn about his own personal struggles. A true Renaissance man, Yelchin was passionate about film, photography, writing, and music and approached life with the zeal of someone who seemed perhaps to sense his time was short. The movie, which The New York Times' Glenn Kenny calls an "affectionate, heartbreaking documentary," sees the actor's life and legacy celebrated by his family, his closest friends, and collaborators.

Playing screens in New York and Los Angeles this weekend, expanding to limited screens on August 30. 
---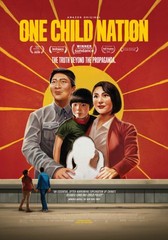 China's one-child policy – instated in the 1980s to curb the ballooning population rate – has had a profound effect on the nation. To protect the country from potential starvation, the government enacted the social experiment with militaristic zeal, and the collateral damage of the zero-tolerance policy is still wreaking havoc on the lives of Chinese people today, years after the end of the program. Co-directors Jialing Zhang and Nanfu Wang carefully document the policy, its implementation, and thoughts from those it affected, including their own families. Eric Kohn of IndieWire calls One Child Nation a "brilliant combination of cultural reporting and interpersonal reckoning' is also a heavy favorite for end of year honors."

Playing New York and Los Angeles this weekend, expanding to limited screens on Aug 15. 
---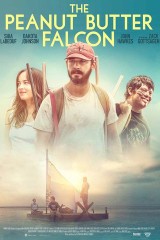 When we spoke to Shia LaBeouf about his recent performance in the Certified Fresh indie flick Peanut Butter Falcon, he confessed that he left the set "a changed man." Having seen the hilarious and heartwarming tale, we can see why the actor and critics are calling it a transformative experience. Lead actor Zack Gottsagen first met co-directors Tyler Nilson and Michael Schwartz at a retreat for young adults with Down syndrome, and told them he wanted to be a movie star. When they replied that it was difficult for an actor with disabilities to be cast in feature films, Gottsagen quipped back: "Well why don't you go make a movie for me?" And they did. The result is a modern-day Huckleberry Finn, centered on of a young man with dreams of wrestling stardom and drifter whose lives intersect and are changed forever.

Playing New York, Los Angeles, Dallas, Austin, Denver, Charlotte, and Salt Lake City this weekend, expanding to limited screens on Aug 15. 
---
Fresh and Still in Theaters
---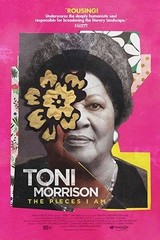 Spotlight Pick!

Following her death early this week, we wanted to remind everyone that this documentary about one of America's most powerful literary voices is still in theaters. Toni Morrison: The Pieces I Am examines the life and legacy of the Beloved writer in a compelling and profound treatment that is currently one of the best-reviewed documentaries of the year. In the film, Morrison is shown as a writer who remained committed to telling stories from and about the African American experience right up until the end. She, her collaborators, critics, and fans all provide commentary on her life and the tiny pieces that, when combined, equal who she is as a writer, activist, and storyteller.
Along with…
---
New Indie Trailers
---
Extra Ordinary (2019) 98% 
Eternal Sunshine of the Spotless Mind looks set to meet Ghostbusters in this absurdist sci-fi comedy about ghosts starring Will Forte.
---
Gwen (2018) 72%
A young girl, Gwen, tries desperately to save her family home as she is beset by unseen and mysterious forces who torment her and her loved ones.
---
Spider in the Web (2019) 67% 
Ben Kingsley is a spy searching for redemption in his final days before retirement, attempting to untangle an intricate web of lies to finally uncover the truth.
---
Like this? Subscribe to our newsletter and get more features, news, and guides in your inbox every week.