Join us weekly as Rotten Tomatoes reports on what's indie features are streaming. From promising releases by new voices to experimental efforts from storied filmmakers – or perhaps the next indie darling to go the distance for end-of-year accolades – we will break it all down for you here each week.
---
For the foreseeable future, the specialty box office and all theatrical releases will be on hold as we all make efforts to socially distance ourselves and reduce the spread of the COVID-19 coronavirus. With that in mind, we have reshaped our Indie Fresh List to reflect the specialty box office releases that are newly available on streaming services and VOD. This week we have a documentary about a disgraced Silicon Valley CEO, a millennial break-up romantic comedy, and a perfectly timed sci-fi horror film about a young couple trapped in a labyrinthine suburban neighborhood. In our Spotlight section, we call back to a capital punishment drama that features a brilliant performance by Alfre Woodward.
---
Streaming This Weekend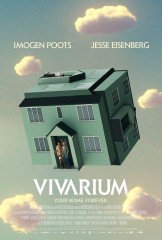 Hitting a bit too close to home – pun intended – Jesse Eisenberg and Imogen Poots star in this sci-fi horror film about a couple trapped in a labyrinthine suburban nightmare. A simple trip to see an open house traps the young couple in a neighborhood of eerily identical houses. Unable to escape and forced into parenthood, the pair are tortured and driven slowly insane by this macabre prison of domesticity. "Through focused storytelling, expansive imagination, and calibrated madness, Vivarium becomes a wild ride within the confines of a nightmarish lifestyle," writes Nick Allen of RogerEbert.com.

Available 3/27 on FandangoNow, iTunes, Vudu, and GooglePlay. 
---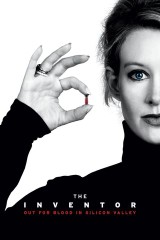 Alex Gibney's (Going Clear: Scientology and the Prison of Belief) latest documentary takes on one of the strangest and most tragic figures of Silicon Valley. Stanford Biology dropout Elizabeth Holmes looked to make a machine that would replace traditional blood testing. Touting that her "Edison" would revolutionize medicine, Holmes was the toast of the town, boasting influential financial backers and board members while gracing the covers of Fortune and Forbes. She modeled herself (including her dress and voice) after other "titans of tech innovation," and her Theranos start-up was once evaluated at $9 billion — then it all came crashing down. When people took a peek inside her ultra-secretive tech, they found it was built on nothing more than bravado and false hope. Newly available on VOD Charles Solomon of FilmWeek called The Inventor: Out for Blood in Silicon Valley "a fascinating story of corruption, greed, and fraud.".

Available now on FandangoNow, Amazon, iTunes, Vudu, and GooglePlay and streaming on HBONow.
---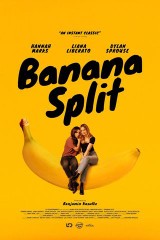 Hannah Marks co-wrote and stars in this millennial update on the traditional rom-com. April (Marks) embarks on a whirlwind high school romance with Nick (Dylan Sprouse), only to break up with him shortly after their graduation. In the aimless summer between high school and college, April finds comfort and friendship from an unexpected place — Nick's new girlfriend Clara. Smartly written and acted, this Ten Things I Hate About You-meets-Booksmart mash-up displays "so much genuine glee and heartbreak… it really doesn't matter who gets the guy in the end," writes Josh Bell of Crooked Marquee.

Available 3/27 on FandangoNow, iTunes, Vudu, and GooglePlay.
---
Fresh & Available Now on VOD – Spotlight Pick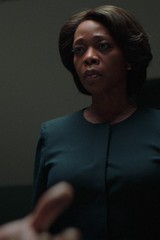 If, by chance, you missed it in theaters last fall, Clemency, is still available for download, and it's our spotlight pick for the weekend. One of the greatest disappointments of the 2020 awards season was the lack of love shown for Alfre Woodard, who played a beleaguered prison warden struggling to find meaning after presiding over countless executions. The film won the dramatic competition Grand Jury Prize at the Sundance Film Festival, but outside Woodard's Independent Spirit Best Actress Nomination, she was sadly ignored for end-0f-year recognition. Peter Travers of Rolling Stone agreed and went as far as to say, "Woodard is one of the best actors on the planet. Shockingly, she has only been nominated for an Oscar once… It would be a case of blatant neglect to ignore her artistry in the dramatic powerhouse that is Clemency."

Available to download now on FandangoNow, Amazon, iTunes, Vudu, and GooglePlay.
---
Along with…
---
Thumbnail images by HBOfilms, Vertical Entertainment, Saban Films.