Join us weekly as Rotten Tomatoes reports on what's opening, expanding, and coming to the specialty box office. From promising releases from new voices to experimental efforts from storied filmmakers – or perhaps the next indie darling to go the distance for end-of-year accolades – we will break it all down for you here each week in Fresh Indie Finds. 
---
This week at the specialty box office, we have a horror film about a sinister dress, an atmospheric teen thriller from writer-director Jennifer Reeder, and a SXSW favorite about a troubled college freshman who's revisited by his childhood imaginary friend. In our spotlight section, we have the French love story Portrait of a Lady on Fire, and in our indie trailer section, we have a new clip from a film co-starring Peter Dinklage and the second trailer for the Shia LaBeouf-penned and Alma Har'el-directed Honey Boy.
---
Opening This Weekend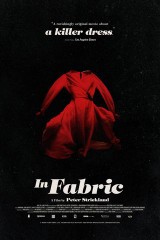 The Duke of Burgundy director Peter Strickland returns to theaters this week with In Fabric, which follows a solitary woman whose quest for the perfect dress leads her down a sinister path. This haunting, sensual, and at times hilarious horror tale starring Marianne Jean-Baptiste was called "a beautiful, unpredictable nightmare for those drawn to giggle in the dark" by Barry Hertz of the Globe and Mail.
---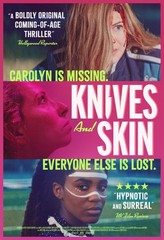 Jennifer Reeder's follow-up to indie darling Signature Move is a disturbing high school horror tale about a girl's strange and sudden disappearance, and it plays like an intriguing mix of Heathers and Twin Peaks. Shelagh Rowan-Legg of Screen Anarchy said Reeder's sophomore effort is "fraught with anxiety, haunting in quiet horror, blackly comedic, and aching with sorrow and love," and it's "many things and also defies easy categorization, as it puts forth a perspective that is multiple and complicated."

Playing New York and Los Angeles this weekend and available on VOD. 
---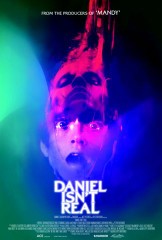 Adults with imaginary friends are not typically treated kindly, but in Adam Egypt Mortimer's new psychological horror film, things get much worse than mere social stigmatization. When college student Luke is struck by tragedy, his childhood imaginary friend suddenly returns and, though initially helpful, ultimately wreaks havoc on what's left of Luke's life and psyche. "A highly imaginative and stylish delve into madness and seduction that takes known horror tropes and twists them into a unique and engrossing character-driven movie," writes Trace Thurman of Bloody Disgusting.

Playing New York and Los Angeles, Vancouver, Brooklyn, Knoxville, El Paso, Columbus, Houston, Phoenix Denver, Kansas, Minneapolis, Detroit, San Francisco, Seattle this weekend.
---
Fresh and Still in Theaters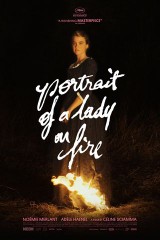 – OUR SPOTLIGHT PICK! 

In a one week only limited engagement, Cannes Film Festival prize-winner Portrait of a Lady on Fire will screen in select theaters before a larger roll-out domestically in 2020. Starring Noémie Merlant as artist Marianne and Adèle Haenel as her reluctant muse, writer-director Céline Sciamma's period love story is a cinematic wonder that Katie Walsh of the Tribune News Service called "not just a film about love between women, but a rumination on the sacredness of a feminine space and the nature of art created by and for women."

Playing New York and Los Angeles this weekend only.
---
Along with…
---
New Indie Trailers
Honey Boy (2019) 95% 
The second trailer for the semi-autobiographical drama from director Alma Har'el about writer Shia Lebeouf's time as a child star and his tumultuous relationship with his father.
---
Three Christs (2017) 43% 
A controversial psychiatric study about three paranoid schizophrenics who all believed they were Jesus Christ is given a film adaptation starring Richard Gere, Walton Goggins, Peter Dinklage and Bradley Whitford.
---
Thumbnail images by A24, IFC Midnight, Samuel Goldwyn Films
---
Like this? Subscribe to our newsletter and get more features, news, and guides in your inbox every week.