This weekend at the movies, we've got a perilous cab ride (Stuber, starring Kumail Nanjiani and Dave Bautista) and an amphibious home invasion (Crawl, starring Kaya Scodelario and Barry Pepper). What are the critics saying?
---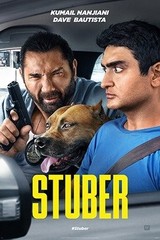 If you ever thought a hybrid of The Big Sick and Michael Mann's Collateral sounded like a terrific idea, this week's Stuber might be the ride for you. Like The Big Sick, Stuber stars Kumail Nanjiani as a mild-mannered Uber driver — named Stu, of course — who is roped into a frequently violent wild goose chase across Los Angeles in search of a murderous drug dealer. The large, imposing man responsible for said roping is LAPD detective Vic Manning (played by Dave Bautista), who requires Stu's services because he's recovering from a Lasik operation. Will the two of them learn to put aside their differences and work together in harmony? Will they help each other confront some hard truths about themselves? Will cars be chased and heads be busted? The answer to all of those questions is likely to be "yes," and critics say it's a little disappointing that Stuber doesn't do more with its talented cast, which also includes Karen Gillan, Mira Sorvino, and Betty Gilpin. There's also quite a bit of violence and a some tonal inconsistencies, but if you don't mind that, there may some fun to be had here.
---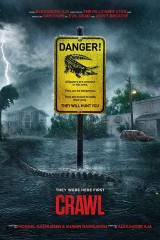 Director Alexandre Aja cut his teeth on horror remakes like 2006's The Hills Have Eyes and 2010's Piranha, as well as thrillers like High Tension and Mirrors, so he knows his way around a good scare or two. In Crawl, he combines a few different common fears — of drowning, of small spaces, of… alligators — into a disaster survival thriller, and early reviews say it's schlocky, to be sure, but it's also satisfying and a lot of fun. Kaya Scodelario plays Haley, a Florida woman who makes a beeline for her father's home to help evacuate him (Barry Pepper) before a massive hurricane makes landfall. As the storm hits and flood waters begin to rise, the two of them become trapped inside the house, where a few hungry gators have decided to poke around for a snack. Crawl is clearly not an attempt at high art, but the film recognizes this and, according to critics, makes good on the simple promises of its premise. If you come looking for some gleeful mayhem and outrageous thrills, that's exactly what you're going to get, and you'll probably have a pretty good time getting it.
---
Also Opening This Week In Limited Release
---
Like this? Subscribe to our newsletter and get more features, news, and guides in your inbox every week.