(Photo by Priscilla Grant/Everett Collection)
Over the course of six seasons, Steven Yeun became a fan favorite as Glenn Rhee on AMC's megahit series The Walking Dead, but the Korean-American actor (and new father) has also been providing voice work for a couple of well-received Netflix original animated series (Trollhunters and Voltron: Legendary Defender). With this week's streaming release of Bong Joon-ho's Certified Fresh Okja, Yeun continues his successful relationship with Netflix — and he got to work with one of the directors who inspired him to begin acting in the first place.
Rotten Tomatoes spoke recently with Yeun, who gave us his Five Favorite Films, talked about the new movie, and reflected on what made TWD's Glenn so relatable. Read on for his list.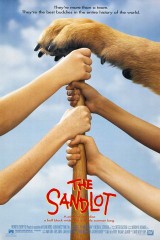 I'm gonna be so judged for this, but The Sandlot is a pick for me. Top five. I had the privilege of listening to a Frank Darabont conversation earlier on during The Walking Dead, and he kept on talking about this "magic window" — I think it's from maybe ages 10 to 12 — when you watch a movie, and it moves you. It just becomes one of the greatest things in your life for the rest of your life. The Sandlot was that for me.
You can watch that movie again and that movie is perfect. I mean, it gets trashed on, maybe, by adults because people think it's for kids, but that movie's amazing. Every single one of those child actors were incredible in it, the narration was awesome, Denis Leary's in that movie. There's so many amazing people that were part of it, and it was just a rinky-dink kids' baseball movie, but it meant so much.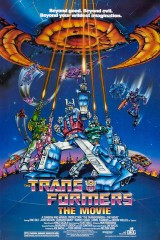 Transformers, the animated movie.
Is it the same case for this one as it was with The Sandlot?
Yeah, I think it is. It's that, and it's also that, as a kid, the film actually took me seriously, you know? It took me seriously as a viewer. It wasn't like, "I'm just gonna zone you out for an hour and a half, or two hours." It was like, "No, by the way, your favorite hero? He's gonna die. And then he's gonna try to pass the torch, but he's not meant for that. And then, I'm gonna show you what it's like for planets to be destroyed, for people to have terrible notions of who they are and what they want to become, or other people who don't think that they are something, but they really have something great to offer."
That movie was awesome. And it was so weird, too. Like, this is for kids? I loved that movie.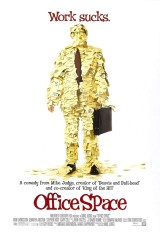 Office Space, for me, was a college joint. It was the movie that was on in the background 24/7. We watched that movie in college my freshman year maybe 40 times, just quoting the lines. Also, it was an interesting meta way of telling us what we were actually heading towards, if we didn't choose wisely in college, you know? It's funny to me, watching it in college when you have no real reason to find the jokes funny because you have no context for that — you don't work in a cubicle, so how would you possibly know? But there was just something so real about following the droning path that isn't what you're meant to be doing, and I think that was the thing that really resonated, but we didn't realize it because we were busy getting drunk.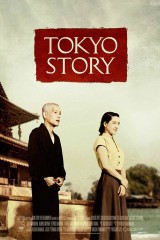 Tokyo Story is fantastic. You could throw any Ozu film in there. Good Morning is also up there — it's top six. I think what I love about Ozu is, especially in Tokyo Story, just the simplicity of the depth of the seemingly mundane life. We always try to add some zest to our lives, especially in films that we see now that are like, "Let's talk about the most complex issue that we have in our lives, and that's what makes this movie so interesting."
But Tokyo Story was an exploration of, "This is what is, and this is what everybody universally feels." There's that one moment when the daughter-in-law explains to the youngest sister, "This is just what is. This is life." And the tone in which Ozu explores the loneliness that this man is going to feel, now that his wife has passed — he just ends it by saying, "You're going to be very lonely," and he just says, "I am." And he just contemplates his life further from that point on.
It's just… To me, it was one of the first films where it showed me that you don't need to crack out a movie. You can show people the truth. Just show people the truth, and he was so good at that.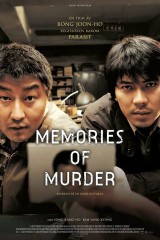 Memories of Murder, and I don't say that because of Okja. I say that because that's why I wanted to be an actor. Memories of Murder is one of those things where you're watching so many things at once. For one, you're watching the second installation of a genius director, and you're witnessing his full genius. The way he composes his scenes, the way he composes his frames, the deliberateness he has in his execution, the way he directs you to watch things and the way he directs the audience to notice things or not notice things, the way he builds suspense… He just does a lot of things that are incredible as a director.
But then, it's also kind of people's first taste of Song Kang-ho, and goddamn, that dude's so good. It was just like watching a master director also work with master actors, but also watching a master actor do his thing.
---
Ryan Fujitani for Rotten Tomatoes: Speaking of Song Kang-ho, considering how often he's collaborated with Bong Joon-ho, were you disappointed you didn't get to work alongside him in Okja?
Steven Yeun: Well, that would have been awesome. But I also think that's a testament to director Bong, that it's not about him kind of just putting in people that stars or people like, but rather he's very thoughtful in his casting, and if it doesn't fit, it doesn't fit.
RT: So how was it to actually work with Bong Joon-ho?
Yeun: It was amazing. He's exactly what I thought. Not exactly what I thought he'd be, but the details were exactly as I thought they would be. He really dives into the nuance of everything that he's putting into frame. You know, you're getting a frame-by-frame shot list, a storyboard of what the movie's gonna look like, and in some respect, someone might look at that and say, "Wait, you want me to stand here? So you're limiting me as an actor?" But in reality, it's actually more freeing, because if anything, all he's doing is saying, "Trust me. I'm putting you within these parameters but you're allowed to do anything you want within these parameters." So it's kind of a really freeing journey to take. You kind of can't do wrong because he wants you to be there.
RT: In the film, you play the role of an interpreter, and I've seen the videos of you and Conan O'Brien in Korea, but what's it like to really get to flex your Korean skills? Do you speak it fluently?
Yeun: I do speak it fluently. My pronunciation is probably pretty decent. For this role, I actually had to make my pronunciation worse, which was the fun part. It was kind of an exploration with [my character] K into the world of what an Asian-American person might go through, or any immigrant. Like, he feels like he's a part of the society that he's representing, which is America, but America doesn't necessarily see him in that way sometimes, and when he goes back to the place where everybody looks like him, they don't understand what he's saying. So K's kind of on his own island, and it gives him a lot of motivation to do the things that he does. It was really fun.
RT: What was it like for you, to be working on a film in Korea?
Yeun: It was awesome, man. It was a really, really transformative experience for me, because I've been to Korea before — I was born in Korea, but I'm fully, fully American at this point. To go back and be at the same age that my father was when he and my mother were there, right before they immigrated, was kind of like this weird, shoe-filling feeling, you know? That was really bizarre.
And also, K is obviously the interpreter in the movie, but in that way, I had to interpret for the cast as we moved along, and when we were down, when we would go out to eat, they needed me to navigate. It was a very meta experience. There's a weird feeling. There's a buzz. It feels like you're connected to some sort of mothership, in a way.
RT: So, South Korean cinema has found a much larger global audience, thanks to people like Bong Joon-ho, Park Chan-wook, and Kim Jee-woon, among others. But something I've noticed is that, even in the darkest films — things like Oldboy or last year's The Wailing — there's always an element of wackiness, this uniquely Korean sense of humor that sometimes results in jarring tonal shifts but they somehow still work.
Yeun: Yeah, I know what you mean.
RT: It looks like Okja has some of that as well. Why do you think that's so common?
Yeun: I don't know if I can necessarily speak at this point, with kind of limited thought on it, about why that might be, but it is interesting to explore. It could be the fact that, as a culture that is a very collectivist society and in some ways is very repressed, to a degree, it could be a little steam valve that releases a little bit of tension for the audience.
The Wailing, to me, is f—ing terrifying. That movie is awesome, so good. But I was not as scared watching it, because they allowed me to see the humanness of what was going on. If anything, actually, now that I see that, I think humor, in the way that they subtly do that, allows you to actually connect with it more, because it makes it much more real, right? Like that pudgy old, s—ty police guy is going to go defeat the demon, and he throws a bunch of shovels in the back of his truck, or a pickaxe or something dumb — you know, whatever they have — and that's not a joke. That's just actually probably what would happen. If anything, it colors a portrait of it being much more grounded, to a degree.
Yeah, I think that's maybe it, you know? Maybe Korean cinema as it stands loves exploring the fact that life is everything, that life isn't just a comedy or a thriller or a horror. It's all of them.
RT: Korean films do seem to blend disparate genres in ways that a lot of Western films generally don't.
Yeun: Yeah, I mean, you look at something like Secret Sunshine. Lee Chang-dong, that guy is such a brilliant filmmaker that's really working off of very subtle, really grounded performances. But then you get Song Kang-ho in that movie, and you're like, "He's not doing anything that's not real. That's an actual guy. I've seen that guy." But man, he does it so well that you can't help but laugh, because it's so silly, you know? Honestly, to me, that was his best performance ever.
RT: Since I've got you, I have to ask about The Walking Dead. One of the other editors here told me, "Oh man, when they killed Glenn, I was done with the show," and then literally stopped watching after that episode, because he was such a big fan of the character. I'm wondering if you encounter other people who feel that way, and if so, what do you tell them? How do you convince them to stick with the show, if you do at all?
Yeun: Yeah, you know, that's very flattering. Is he Asian-American or Asian?
RT: He is not, no.
Yeun: I think that's the coolest part. I think Glenn kind of sneaks up on people. Not to say that people reject him at all, but people don't really understand why they feel the way that they feel, and maybe the reason why they're so disgusted is because that does sneak up on them. You know, you don't realize the connection you've made with a character that is probably more in line with a clear window into connecting with a character. I think the other characters are more to be awed, to wish to be like, you know? Glenn was kind of the one that you could just parallel yourself to. So, in that way, I can see the feeling. I can see why someone whould be like, "I'm done," because it essentially killed you off the show, right?
But what I will say in response to that is, that's also the beauty of that death, that it catapults the show into another era, because we finished telling the story as it is, and now we're gonna tell it in a different, new, fresh, and exciting way. And what I will say is that Scott [Gimple] is truly, truly a thoughtful person, and I think a lot of people have their judgments on how they would have done something, but I think Scott, of all people, is someone that lives a couple steps ahead of a lot of others. So it will be fascinating to see what people think when they return and review what we've witnessed with that show.
---
Okja will be available on Netflix on Wednesday, June 28.