It's another sparse week for new home video options, but we do have a few notable selections, including a true story from the Holocaust starring Jessica Chastain and Terrence Malick's latest. Read on for the full list.
---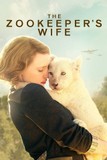 Jessica Chastain and Daniel Brühl star in this fact-based drama about a Warsaw zookeeper and his wife, who put their lives on the line during World War II to help save innocent lives. It comes with deleted scenes, a making-of featurette, and a brief look at the real-life family that inspired the film.
---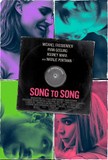 Ryan Gosling and Natalie Portman headline an ensemble cast in Terrence Malick's parallel love story of two couples whose lives are intertwined as they struggle through their relationships in the Austin, Texas music scene. It comes with one featurette focusing on the music in the film.
---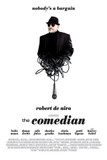 Robert De Niro and Leslie Mann star in this comedy about a has-been comic whose life takes a turn after he's forced to serve community service for assaulting an audience member. Previously available on DVD, it's now out on Blu-ray.