This weekend at the movies, we've got Tom Cruise risking life and limb to entertain us (Mission: Impossible – Fallout, co-starring Henry Cavill) and a junior squad of DC heroes heading off to the cineplex (Teen Titans Go! To the Movies, featuring the voices of Scott Menville and Tara Strong). What are the critics saying?
---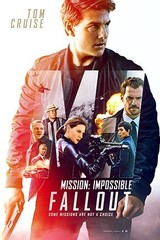 After underachieving with a couple of its early installments, the Mission: Impossible franchise has enjoyed a once unlikely-seeming rebirth in recent years, notching impressive critical and commercial victories with its fourth entry (2011's Mission: Impossible – Ghost Protocol) and the follow-up (2015's Mission: Impossible – Rogue Nation). That hot streak is bound to cool at some point, but for now, it looks like this espionage party is just getting started: the sixth chapter, this weekend's Mission: Impossible – Fallout, currently boasts the best Tomatometer in the series. As with previous M:I films, the plot is too dense and/or incomprehensible to summarize in this space, but that's no obstacle for enjoyment; with Tom Cruise back as Ethan Hunt and a new assortment of death-defying set pieces at the ready, all that really matters is whether the movie holds up on the action front, and critics say the answer is a resounding "yes." Whether you've been following the series all along, are a more recent convert, or are just in the mood to watch a veteran action hero lead another charge against the forces of evil, Mission: Impossible – Fallout looks like the rare summer blockbuster that understands exactly what's expected of it — and delivers in spades.
---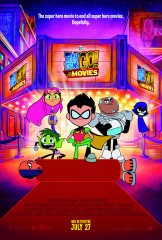 For more than 200 episodes and counting, Teen Titans Go! has proven a consistently beloved fixture on the Cartoon Network schedule, offering a fittingly juvenile corner of the DC universe whose light humor and color-saturated aesthetic serve as a refreshing change of pace among all the brooding and grit in many of the publisher's other adaptations. Given that each Titans episode runs just a shade over 10 minutes, there was at least a little cause for concern that a feature-length adaptation would lose the show's fizzy spark, but that's decidedly not the case: critics say Teen Titans Go! To the Movies brings these youthful heroes to the big screen with all their trademark appeal intact. Framed with a meta storyline that sees the team heading to Hollywood in order to take advantage of the superhero movie boom, this animated outing packs plenty of the knowing, fast-paced humor that's made the series a favorite — along with some surprisingly smart commentary on the state of comics-derived cinema in general. For kids of all ages — and anyone who declines the invitation to accept Ethan Hunt's latest impossible mission — this looks like a great reason to Go! To the Movies.
---
What's New on TV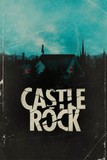 A meticulously crafted mystery brimming with allusions, Castle Rock is bound to please even the pickiest of Stephen King fans — though mileage may vary for casual viewers.
---
Also Opening This Week In Limited Release