Warner Bros.' blockbuster DC superhero movie is going to attract a lot of fans this weekend, and chances are your kids will want to be among them, clutching their Batman and Wonder Woman action figures to their chests as they file into the theater. Christy Lemire offers the lowdown on exactly how PG-13 this PG-13 movie is, and she also let's us know what to expect from YA novel-based tearjerker Wonder and animated nativity tale The Star.
---
NOW IN THEATERS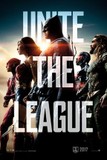 Rating: PG-13, for sequences of sci-fi violence and action.
The MPAA rating you see above is a serious understatement. Justice League is one of the more intensely, consistently violent and graphic comic book movies I've seen. It's right up there with its predecessor, last year's Batman v Superman: Dawn of Justice, in terms of destruction and carnage – relentlessly, numbingly so. BvS and Man of Steel director Zack Snyder returns (with some help from Joss Whedon in finishing the film after a family tragedy), this time to assemble a team of DC Comics superheroes to fight a powerful villain. Batman (Ben Affleck), Wonder Woman (Gal Gadot), Aquaman (Jason Momoa), The Flash (Ezra Miller), Cyborg (Ray Fisher) and a back-from-the-dead Superman (Henry Cavill) must prevent the fearsome Steppenwolf (Ciaran Hinds) from turning the planet into a fiery hellscape. Massive fight sequences abound, some of which take place on Wonder Woman's island Themyscira and Aquaman's underwater home of Atlantis. Because this is a Snyder film, much of the mayhem is rendered in slow motion with a wide variety of weaponry, so you can really see what's happening in those moments; other sequences, however, are a blur of visual effects and noise. The opening sequence finds a bunch of teachers and children under attack by gunmen, but simply what turns young Victor Stone into Cyborg is potentially disturbing enough. I did not bring my 8-year-old son (who's seen a lot of these movies) with me to the screening, and I was glad about that afterward. As far as your kids go, I'd say it's OK for viewers around 11 or 12 and older.

---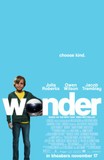 Rating: PG, for thematic elements including bullying and some mild language.
What a wonderful surprise this movie is. On the surface it looks mawkish and cringe inducing, but for the most part, director and co-writer Stephen Chbosky tells a story that's earnest and inspiring without being too sentimental. (He does go a little overboard with the rousing conclusion, however.) Based on R.J. Palacio's Young Adult novel of the same name, Wonder stars Jacob Tremblay (Room) as a bright, sweet 10-year-old named Auggie who was born with a genetic abnormality that's required multiple facial surgeries and treatments to fix. His mom (Julia Roberts) has homeschooled him, but decides with her husband (Owen Wilson) to send Auggie to a Brooklyn middle school to teach him how to function in the outside world. Auggie endures their stares and rude questions and doesn't have many friends at first. Soon enough, the mean kids are bullying him: calling him names, leaving insulting notes on his desk and in his locker and snubbing him at lunchtime. How he withstands it all with dignity – and how his fellow students eventually embrace him – is the crux of the film. Wonder offers important lessons about being kind, openhearted and generally decent to others, because you never know what they're going through themselves. A great choice for all ages.

---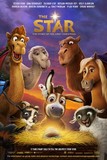 Rating: PG, for thematic elements.
This is a really awkward combination of stuff. It's an animated movie about the nativity, but it's told through talking animals using anachronistic dialogue and updated pop versions of classic Christmas tunes. The all-star cast – which includes Oprah Winfrey, Keegan-Michael Key, Kelly Clarkson, Christopher Plummer, Kristen Chenoweth and Tyler Perry – is stuck juggling lame jokes and earnest, on-the-nose religious sentiments. It's basically the story of Christ's birth, told from the perspective of a donkey (voiced by Steven Yuen) who guides Mary (Gina Rodriguez) and Joseph (Zachary Levi) to the manger with the help of a bright star lighting up the night sky. Kids may wonder how Mary got pregnant, so you have that talk to look forward to. There's some slapsticky physical humor, mostly involving the donkey falling off cliffs and roofs and such. Key provides the voice of his wacky sidekick, a dove who likes to twerk. A couple of mean dogs (voiced by Ving Rhames and Gabriel Iglesias), working for King Herod, are after Mary's baby. They might seem a little scary for very young viewers. And there are some harmless donkey butt jokes. It's not very good, but it's fine for viewers around 5 and older.