This weekend at the movies, we have man yet again refusing to understand that life, uh, finds a way (Jurassic World: Fallen Kingdom, starring Chris Pratt and Bryce Dallas Howard). What are the critics saying?
---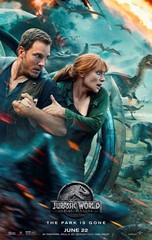 For a film franchise built around the inherently awesome idea of dinosaurs resuming their rightful place atop the food chain and wreaking havoc on the modern world, the Jurassic Park movies have suffered a surprising number of ups and downs. While the 1993 original — based on Michael Chrichton's 1990 bestseller — was an all-around smash, subsequent Jurassic works saw diminishing returns, with 1997's The Lost World and 2001's Jurassic Park III failing to recapture the magic with critics as well as filmgoers. The series rebounded with its fourth entry, 2015's Jurassic World, which introduced a new cast (led by Chris Pratt and Bryce Dallas Howard) contending with the legacy of the beasts unleashed in the original trilogy, starting a new chapter in the saga that's now continued with this weekend's Jurassic World: Fallen Kingdom. It's a rebooted story, but some aspects of the franchise have stayed the same — including, unfortunately, its varying critical mileage. While far from disastrous, reviews describe a sequel that struggles to take the Jurassic audience into new or truly exciting territory; aside from that inherently awesome premise, there isn't much to warrant a fifth installment in the series. All of which is to say that whatever its storyline deficiencies might be, this is still a summer action thriller about dinosaurs, and if you're in the mood for that kind of thing, Jurassic Park: Fallen Kingdom will probably just about get the job done.
---
What's New on TV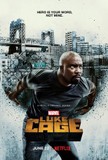 Marvel's Luke Cage nearly matches the successes of its debut season with a satisfyingly complex narrative and a solid ensemble cast led by Alfre Woodard's standout performance as the archvillainess Black Mariah.
---
Also Opening This Week In Limited Release