(Photo by Eamonn M. McCormack/Getty Images)
Jonathan Rhys Meyers (The Tudors, Bend It Like Beckham, Mission Impossible III, Dracula) stars opposite Antonio Banderas this week in Black Butterfly, a deliciously warped, twisty tale of terror. The star took a few moments out of his hectic schedule to discuss movies with us: his own Five Favorite Films. And then we got to ask him about his favorite twisty film as well. See the full list here: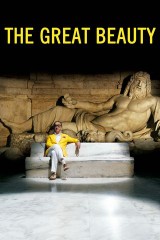 Let's start with the most modern one, I suppose. La Grande Bellezza [aka] The Great Beauty. Paolo Sorrentino's movie. There's a million different reasons. I think it's the elegance of Toni Servillo's character. I think he's almost like Dante going through the three stages of Paradiso, Inferno, Purgatorio. I used to live in Rome, so it's a beautiful imagination of what Rome is. It's the furious bacchanal element of the night life. The overzealous, religious conservatism of the daytime. It's so beautifully done, and it's elegant and dangerous. It's intellectual. And buffoonish in all in the same breath. It's an incredible movie. He's a wonderful director.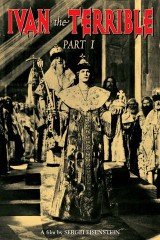 Ivan the Terrible, Part 1. Sergei M. Eisenstein. Mainly because he shot it during the middle of the second world war, and he had thousands of extras to choose from. It was one of those movies made during, of course, the second world war. Stalin had absolute power, which means that they could literally do anything with this production. Their production was epic on a scale that's never been seen before because they were using — sort of very freely — prisoners of war for these big scenes. But the end result is the film is an extraordinary interpretation of what Ivan the Terrible, Part 1, is. It's extraordinary for a myriad of different reasons, but one of those reasons is it was made during the second world war, and you can see aspects of it that we don't really see about the world at that time. Do you know what I mean?
Eisenstein was very cleverly able to mirror Stalin, mirror Hitler, within the confines of that film — disguising it, of course,as Russian folklore to get the movie made. In fact, he probably sold it to Stalin like, "You are as great as Ivan the Terrible was!"Of course he was, but terrible also. It was a great way of being able to reflect the politics, the situation of Europe, the situation of the world at that time within the confines of the film. It's a great film. Magnificent. His use of individualizing on individual characters is mind blowing. I'm sure every great director has studied it for weeks and weeks, months and months at a time in their lives.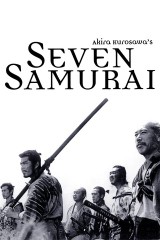 For a myriad of different reasons. It's the ultimate group of lawless action buddy movies. They have all spawned from this. Every sort of two handed buddy movie as The A-Team and — it all comes from this one film: Seven Samurai. It gave Hollywood a genre. Not only did it influence the western genre very obviously, with Sergio Leone and Clint Eastwood, but every genre of outsider, loner, anti-hero. The character played by Toshiro Mifune, that's the quintessential character in Hollywood. You've seen it played by Montgomery Clift. You've seen it played by James Dean, Marlon Brando, Paul Newman, Al Pacino, Robert De Niro. They've all been influenced in some way by that one character that appears in the Seven Samurai. The wildness. The gregariousness. The mad genius. The outsider. The survivor. Of course, you know the film is an incredibly, beautifully shot film. Akira Kurosawa is one of the greatest writers of all time. It speaks for itself.
I've seen it well over a hundred times. But years ago. 20 years ago — possibly the first. Maybe even 25 years ago was the first time I saw it. An extraordinary movie.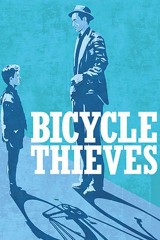 The Bicycle Thieves is extraordinary for the technique that the director uses to stage a street-life opera; [it's] quite extraordinary. The stealing of the protagonist's bicycle – that whole segment lasts 15 minutes, possibly 20 minutes. The guy has created a street opera including cars, roundabouts, work men, traffic — everything moves with such ease, with such flow. It's like watching a painting being painted in front of you by Picasso. It's an extraordinary way to open a film that is also an extraordinary vision of a director being able to conduct almost like a conductor with an orchestra. Just a piece of solid, 20 minute music. Almost like Mozart used to do where it's just pure music for 10 minutes. This is pure cinema for the first 20 minutes. Pure cinema.
Then it gets into the scene where the guy tries to recover his bicycle and is just driving through Milan trying to do this. But that first 20 minutes — that first opening is operatic. It's incredibly beautiful and that makes it one of my favorite films.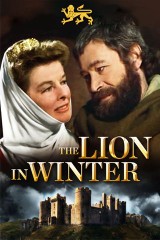 Personal favorite, this is. It may not be a favorite of a lot of people, and I have loads more favorites, but for more the banter and the performance I would have to say it would be the original version of The Lion in Winter with Peter O'Toole and Katharine Hepburn. Just to see the two of them go picnicking on each other. There are other wonderful performances in it and [it was] shot in Ardmore Studios in Ireland. Of course, to have some of the back splash story as well, because I've heard from people there O'Toole wouldn't turn up for hours, and then he'd turn up with a case of champagne. He was always sort of rooting for Katharine Hepburn, who was of course incredibly stiff and elegant and posed about it all.
Of course, I worked with Anthony Hopkins as well, who told me a bunch of stories about it. If O'Toole didn't turn up, Hopkins used to play O'Toole's part off camera lines. But Hopkins was so good at it [laughing]. I wonder if O'Toole caught him!. Terrible — it was like — that was the film where, at the end of the film, Katharine Hepburn turned around to Peter O'Toole and said, "When I first went into this business, my agent told me never to work with children or animals, and you, Peter, are both."
---
Kerr Lordygan for Rotten Tomatoes: Black Butterfly is full of twists. Is there another film like it that you can think of? One that really sticks with you?
Jonathan Rhys Meyers: Oh, yeah. Of course. It's Plein Soleil, the original version of Talented Mr. Ripley. Alain Delon, who was more handsome or beautiful than any actor. It was incredible, that original movie. The original version of [writer] Patricia Highsmith. I respect Anthony Minghella's The Talented Mr. Ripley as well, but the original is — there was a tension there that was extraordinary.
---
Black Butterfly opens Friday, May 26 in limited release and On Demand.