(Photo by Alberto E. Rodriguez/Getty Images)
Kenneth the page from 30 Rock is up and at 'em, bringing the giggles again as Clumsy Smurf in Smurfs: The Lost Village. Funny man Jack McBrayer, who plays both characters, brings his Georgian charm with him wherever he goes, and he kindly obliged us when we got a chance to talk to ask him about his Five Favorite Films. Neither thrills nor laughs nor tears escape his list, which you can see here: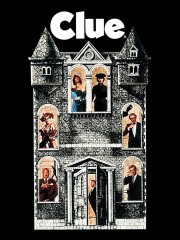 Clue. I love it. That thing holds up. There are hard jokes. It is an astounding ensemble. I would watch that movie on a loop for the rest of my life if I had to. It is that funny. I love the movie, Clue.
Which ending?
I mean, I never saw it in the movie theater. I only saw it on VHS when it showed all of the endings.
People were going to see it two or three times to see each ending.
I think I probably wouldn't have appreciated it seeing it in the theater. Once I saw it when we rented it from Blockbuster or whatever I was just like, "Oh, oh." Actually, it might have been pretty inspirational for me in terms of — I eventually got to perform at Second City in Chicago. That's all all about ensemble comedy, creating your own thing and stuff. Yeah, Clue. Hands down.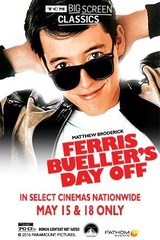 That parade scene. The parade scene — I celebrate it. But also it, like, tears me up a little bit. It is just such a joyful… I can't even imagine what it would have been like to shoot that. It was really wonderful. I saw it as a young person, but then, eventually, moving to Chicago it was pretty great. I felt some ownership to it.
Was it accurate?
Yes, so accurate. Every day was a parade.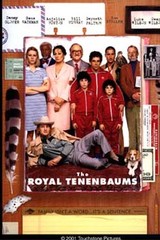 Okay. You know — it is a recent acquisition for me — but I'm way into the Wes Anderson stuff. Anytime The Royal Tenenbaums is on, I am camped out. People are like, "Is that your favorite?" I think it might be. Also, I do concede, that might have been the first Wes Anderson movie I saw. I love everything about all of his movies. They are so good. They are so stylized. They're beautiful to look at. I'm always a fan of whichever new one is coming out.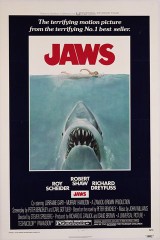 Jaws was the first scary movie I ever saw. Even though I did hate it and it made me scared of sharks, it stuck with me. Every time it's on, I do have to watch it. Especially now that you know the behind the scenes stuff. The shark didn't work. So then it became a creative choice to just not show the shark until two-thirds in. It was freezing cold and these people had to be in the ocean. Then, the ocean was freezing so these people were freezing cold and raining and all of that kind of stuff. It just made it more movie magic for me.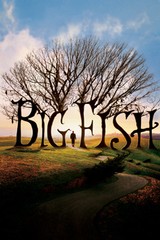 For number five, I'm just going to say Big Fish, which Tim Burton directed. I think that's one that sons and fathers can connect to. So that's a real tear-jerker, but also I just love the acting in it. I love how it looks. I love Tim Burton movies. And, yeah, that one was pretty great. I will sit and watch that when or if it's on, even though I've seen it like two dozen times.
---
Kerr Lordygan for Rotten Tomatoes: What drew you to Smurfdom? Were you a fan of the Smurfs to begin with?
Jack McBrayer: I was. I mean, I'm a child of … I would say 1980s, but even 1970s. I grew up watching them on Saturday morning cartoons and they're just iconic. They are iconic cartoon characters. Also, the story of this one was particularly innovative and interesting to me. When that opportunity came up and they called me, I was like, "Oh, yeah."
RT: Did you have a favorite smurf?
Jack McBrayer: I do have to say I enjoyed Jokey Smurf. I enjoyed Jokey Smurf, but maybe it was because he was always laughing and stuff. I'm not a big fan of pranking people. Actually, maybe I should change my answer about which one is my favorite. Up until this conversation, it was Jokey.
RT: Maybe it helped to mold your comedic talent.
Jack McBrayer: True.
---
Smurfs: The Lost Village opens on Friday, Apr. 7, 2017 in wide release.