This weekend at the movies, we have Reese Witherspoon housing some young hunks (Home Again, co-starring Lake Bell and Michael Sheen) and the long-awaited big-screen arrival of Stephen King's Losers' Club (It, starring Jaeden Lieberher and Bill Skarsgård). What are the critics saying?
---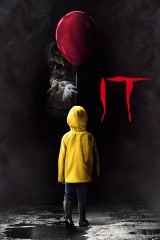 Plenty of Stephen King's bestsellers have made the journey to theaters over the last several decades, but 1986's
It
 — about friends forced to do battle with an ancient evil plaguing the streets of their quaint Maine town — has thus far been relegated to the small screen. That changes with this weekend's
Andrés Muschietti
-helmed adaptation, which covers the book's first half, focusing on the group's younger years and their first terrifying battle against the being known as Pennywise. Filmgoers have certainly been eager to see a blockbuster-sized
It
, and broke the horror movie ticket presale record to prove it; happily, critics say that show of faith has been richly rewarded with one of the better films derived from the King oeuvre. By sticking to the book's opening act, Muschietti's given his movie more room to develop its characters — and just as importantly, made it possible to balance the story's supernatural horror against moments of humor and the real-world drama of its deeper themes. Even if you already know the story by heart, be prepared to sleep with the lights on for a night or two… and maybe eye red balloons suspiciously for a while, too.
---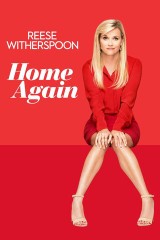 It's been a little while since Hollywood served up an old-fashioned romantic comedy, and
Home Again
— starring Reese Witherspoon as a single mom whose life is upended when she decides to house a trio of younger men — certainly seems to fit the bill. And for good reason: aside from rom-com veteran Witherspoon, the movie comes with an impressive pedigree. Producer
Nancy Meyers
is a name familiar to fans of the genre as the writer and/or director of entries like
Baby Boom
,
Father of the Bride
, and
Something's Gotta Give
 — and writer-director
Hallie Meyers-Shyer
, who's making her directorial debut here, is Meyers' daughter. In other words,
Home Again
 looks like a surefire winner on paper, which makes it all the more disappointing that so many critics have been so resolutely unimpressed with the end result. Reviews describe a film that definitely has its share of Meyers' creative DNA, for better as well as for worse; if fans of the aforementioned hits will likely find it acceptably entertaining, they may also feel like they've seen it all done better before. On the other hand, it'll help you avoid scary clowns this weekend.
---
What's New on TV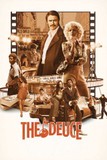 The Deuce again demonstrates David Simon's masterful grasp of urban grit, while never losing detailed sight of its colorful characters.
---
Also Opening This Week In Limited Release