Both of the big movies this week are rated PG-13, which means the kids may be tugging on your sleeves to go see them. Read on for the lowdown on a teen space romance and the latest in the Ring horror franchise.
---
NOW IN THEATERS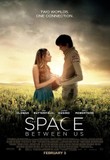 Rating: PG-13, for brief sensuality and language.
This sci-fi romance plays like a Muppet Babies version of Starman. An inquisitive 16-year-old named Gardner Elliot (Asa Butterfield) has spent his entire young life on Mars. His mother, an astronaut, was secretly pregnant when she boarded the ship to help establish a colony there; the red planet is all he's known. But he's somehow struck up an online friendship with a similarly isolated, frustrated teenage girl named Tulsa (Britt Robertson), who lives in Colorado. He finagles a trip to Earth to meet her – and find out the identity of his father – but his body may not be able to withstand the journey. Director Peter Chelsom's film, from a screenplay by Collateral Beauty writer Allan Loeb, is unintentionally hilarious, but not entirely unsuitable for your kids. Gardner and Tulsa go on the run and are frequently in peril. They steal several cars to travel across the country. And there's some kissing, as well as the suggestion of more inside a sleeping bag under the stars. I'd say this is fine for viewers around 10 and older.

---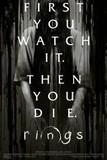 Rating: PG-13, for violence/terror, thematic elements, some sexuality and brief drug material.
The latest movie in the Japanese-inspired Ring franchise may not seem all that scary if you've seen the previous horror movies. It's basically more of the same, only with updated technology. But it's probably too much for your kids to handle. This sorta-sequel, sorta-reboot finds the infamous VHS tape resurfacing at a flea market. That's where a college professor (Johnny Galecki) finds it; later, he makes the mistake of watching it. Of course, the trick is to find someone else to watch it to get the deadly, seven-day curse off of you. This drags in various unsuspecting innocents, including a freshman student (Alex Roe) and the loyal girlfriend he left back home (Matilda Lutz). The jumpy, grainy imagery remains vaguely creepy: the sight of the stringy-haired girl climbing out the well and the subsequent, paralyzing effect her presence has on her victims. Lutz's character does some ill-advised exploring in the dark basement of an abandoned church, where she sees disturbing visions of what happened there years earlier. And Galecki's character lights a joint before popping the tape in for the first time. I'd say this is OK for kids around 12 or 13 and older.

---
NEW ON DVD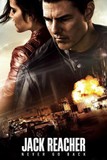 Rating: PG-13, for sequences of violence and action, some bloody images, language and thematic elements.
Jack Reacher never stops never stopping – and that should be OK for viewers around 12 or 13 and older. The sequel to 2012's Jack Reacher finds Tom Cruise pummeling more bad guys – and running, always running — even as his character is suspected of being a bad guy himself. This time, he teams up with Cobie Smulders, who plays an old friend accused of espionage. Brutal fight sequences, thrilling action set pieces and considerable carnage ensue. Characters get shot and beaten to death in director Edward Zwick's film, which is once again based on a Lee Child novel. But because this is PG-13 violence, there isn't exactly a realistic amount of bloodshed. There's also some language scattered throughout, the suggestion of drugs, and a grown-up subplot about whether Reacher has a daughter he never knew.