Rotten Tomatoes is celebrating Halloween with 31 days of horror double feature recommendations. Each day of the week will have its own theme, with today's being Weird Wednesday! And if you want see what's in store or what you missed, see the Daily Double schedule.
---
(Photo by TriStar Pictures/courtesy Everett Collection)
On Weird Wednesdays we'll walk with the movies that go off the beaten path…as though machete-wielding hockey mask killer zombies were 'normal' anyways. Today's Daily Double: Two movies that use horror to examine the lingering terror of the Vietnam War.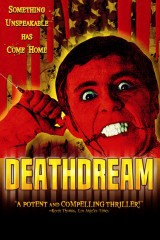 Deathdream
was the first horror movie to directly address the Vietnam War, and does it have a lot to say about America in this time. It opens with soldier Andy killed in a Vietnamese jungle firefight who, on death's door, hears his mother's plead to come home safe. Via some dissociative voodoo, Andy indeed arrives back to his suburban home. The catch: He's an emotionally distant zombie, prone to violent outbursts and hooked on human blood. This emerges as potent metaphor for veterans arriving back to a country that spat on their misguided trip overseas. Andy attempts to assimilate back to his former life, but he's been irrevocably changed. He turns to shooting up blood to stay alive, a stand-in for those who returned addicted to heroin. There's a delightfully satirical sequence where Andy breaks into a hospital and needle-injects donor blood for temporary ecstacy. As a PTSD zombie, this briefly restores his humanity before plunging back to depths of living hell. Cassavetes-alumni John Marley and Lynn Carlin play Andy's parents — as they grapple with the concept their son may be undead, these drama pugilists go at it like they're still in
Faces
.
Available on YouTube, Google Play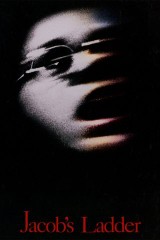 Jacob's Ladder was released 16 years after Deathdream, but they're both set in the same year, both featuring a Vietnam War vet who's returned and can't get comfortable back in America. Tim Robbins this time plays Jake the veteran, plagued by faceless demons, his dead son, and possibly a U.S. government cover-up. Director Adrian Lyne is relentless in unsettling the viewer, as every single scene is meant to be questioned as part of an illusory nightmare Jake is trapped in. Ladder optimizes jump scares, slow burns, red herrings, and creature FX — everything in the horror playbook to hide the true nature of the film until the very end, keeping audiences on edge. It's also a strong depiction of the invasive nature of PTSD, which strikes at any moment.
Available on Hulu, Amazon Video, iTunes, YouTube, Google Play, Vudu, FandangoNOW

---
 Yesterday: Twisted Tuesday! | Schedule | Tomorrow: Throwback Thursday!