This week at the movies, we have suburban race-relations horror (Get Out, starring Daniel Kaluuya and Allison Williams), a dog with a guitar (Rock Dog, featuring voice work from Luke Wilson and J.K. Simmons), and a star-studded action thriller (Collide, starring Nicholas Hoult and Felicity Jones). What are the critics saying?
---
Horror movies are often judged according to how effectively they scare us, but the classics are almost always about more than visceral thrills, and with
Get Out
, first-time feature director
Jordan Peele
offers a reminder of the genre's versatility. Inverting suburban horror tropes, the storyline finds a young black man (Daniel Kaluuya) meeting his white girlfriend's (Allison Williams) parents for the first time — a visit that starts with all the awkward tension you'd expect before taking a progressively more sinister turn. The reviews say Peele's pulled off an audacious debut here, blending horror and comedy in service of a storyline whose scary elements are just one layer of an intelligent, timely look at modern American race relations. If you're up for a frightening night out that'll also make you laugh and make you think, critics urge you to
Get Out
 and see this.
---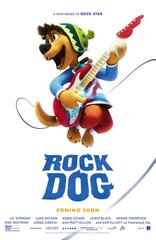 Back in the bad old days, "kid-friendly entertainment" at the movies often meant "you take what you can get," which made for years of middling-to-subpar releases that earned some decent coin at the box office despite dismissive (or downright poor) critical buzz. Our current golden age of animation has seen major studios like Disney, Pixar, and DreamWorks offering a slew of incredible choices for families, making it harder for independent releases to grab the spotlight — but as far as this weekend's
Rock Dog
 is concerned, it seems like that might not be such a bad thing. Critics say this CG tale of a dog (Luke Wilson) who abandons his traditionally mandated sheepherding duty to pursue his rock 'n' roll dreams isn't
bad
, necessarily, but it might not be worth rushing out to the theater. In spite of a talented voice cast and some decent musical numbers,
Rock Dog
too rarely rises above the middle-of-the-road storytelling suggested by character names like Fleetwood Yak (
Sam Elliott
). Save this one for a rainy day or a long car ride after the kids have burned through the top-shelf queue.
---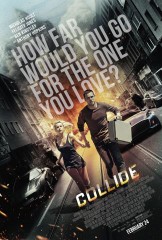 "How far would you go for the one you love?" asks
Collide
's poster, and it's an interesting enough question — especially given that it's surrounded by an impressive list of stars that includes
Anthony Hopkins
,
Ben Kingsley
, Felicity Jones, and Nicholas Hoult. Unfortunately, we can't tell you much about how this long-delayed action thriller goes about answering that question, because it wasn't screened for critics. Time to guess that Tomatometer!
---
Also Opening This Week In Limited Release