As more and more people are compelled to practice social distancing and encouraged to stay home, as movie theaters temporarily shutter their doors, and as studios continue to pull their scheduled 2020 films off the release calendar, we've decided to reformat this weekly Critics Consensus column to focus on titles that are newly available on the home entertainment market. With that in mind, our list of digital new releases this week includes a trio of thrillers – one about an insidious vacation destination, one about deep-sea terror, and one about a fledgling vigilante on the warpath. See below for the full list.
---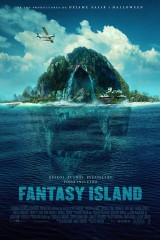 The late 1970s/early 1980s TV series Fantasy Island always had something of a Twilight Zone-esque feel to it, what with people living out their deepest, wildest fantasies "for a price," so it didn't seem entirely unreasonable for the good people over at Blumhouse to take that premise and mine it for horror thrills. In this big screen adaptation, Michael Peña plays Mr. Roarke, the titular island's mysterious proprietor and host, who welcomes a group of young visitors and sets about introducing them to the wish-fulfillment scenarios that will inevitably go sideways and force them to fight for their lives. Unfortunately, despite a premise with some potential, Fantasy Island was savaged by critics, who called it thinly plotted, populated by generic characters, and overly reliant on the most predictable horror movie cliches, en route to a 7% on the Tomatometer. That said, it did make a decent chunk of change at the box office, so don't be surprised if Blumhouse decides it's worth another visit.
Available now on: FandangoNOW, Amazon, Google Play, iTunes, Vudu
---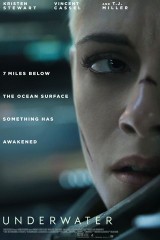 If something about Underwater feels familiar, that may be because it wears its influences on its very wet sleeve. Taking its cues from isolation-based horror classics like Alien and The Thing, this thriller centers on the crew of a deep-sea research and drilling vessel that is hit hard by an earthquake, forcing them to flee for the refuge of another underwater station a mile away. At the same time, the crew become aware that they are being hunted by creatures of unknown origin. Critics were split on Underwater, with some calling it stylish and well-acted enough to serve as a satisfactory diversion, while others called it too blatantly and blandly derivative to leave a lasting impression. This one made just below what Fantasy Island did at the box office, but it also cost a lot more to make, so even if Underwater got better reviews, don't expect it to be the beginning of a new franchise.
Available now on: FandangoNOW, Amazon, Google Play, iTunes, Vudu
---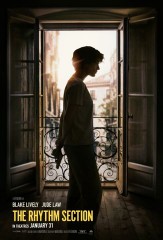 You might be thinking to yourself, "Gee, the new movies available on digital this week aren't particularly good," and you'd be right, at least judging from the Tomatometer scores. But it's also understandable, considering these are all January and February releases – i.e. historically not the most optimal time to find quality cinema playing at your local theaters. With that in mind, it shouldn't be surprising that yet another female vigilante/super-spy action-thriller failed to generate much excitement for critics, even if it was based on a novel, produced by the people behind the James Bond movies, and starred a committed Blake Lively. The story follows an Oxford-educated woman whose life has crumbled after her family was killed in a plane crash. When she's approached with information that the crash wasn't an accident, she embarks on a journey that finds her training to become an assassin and plotting her revenge. It's a familiar template that's been utilized, in one way or another, several times before, both in much better movies and in much worse ones. It's not likely this will go down as one of the more memorable efforts, unfortunately.
Available now on: FandangoNOW, Amazon, Google Play, iTunes, Vudu
---
Thumbnail image by Columbia Pictures