(Photo by Carlos Somonte / © Netflix)
This week, The Walking Dead alum Steven Yeun hits theaters as charming, mysterious, and wealthy playboy Ben in Lee Chang-dong's Korean-language thriller noir, Burning. It's a case of moviemaking wish fulfillment: Several years ago, on the press tour for Okja, Yeun commented that Lee was a "hero" with whom he desperately wanted to work; three months later, upon hearing those comments, Lee called Yeun to offer him the role of Ben. Currently sitting at 92% on the Tomatometer, Burning, which is South Korea's official entry in the Foreign Language Oscar race, looks like it might earn the country its first nomination in the category. But it will face tough competition for the win.
Mexican director Alfonso Cuarón's Roma has dominated awards chatter so far this ear, and rightly so: Certified Fresh at 99% on the Tomatometer, Roma is the Oscar-winning auteur's highest-rated film to date. And while most prognosticators are certain Cuarón's black-and-white period opus will bring the director more Oscar gold, it's somehow no done deal. This year, Oscar voters are facing an embarrassment of foreign-language riches, among them Roma, Burning, and a slew of others. Which is great news for moviegoers keen to walk off the beaten path. Here are six foreign-language films in theaters or on their way that you will definitely want to see in preparation for awards season.
---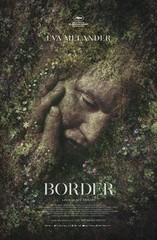 Sweden

When Ali Abbasi's Border premiered at Cannes, it quickly became known as the "troll sex" movie with the lifelike makeup; when the movie took home the top prize in that festival's Un Certain Regard section, though, it was clear this was a film not to be dismissed. A twisted contemporary fairytale in which the trolls look to find their happily ever after, Border offers a forceful and hilarious critique of self-image and happiness. The movie may be a little too offbeat to challenge Roma, Cold War, or Burning for top prize on the night – or, perhaps, to even be nominated – but it does also have a decent shot for Best Makeup.

In limited release October 26
---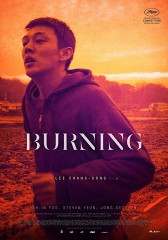 South Korea

Based on the Japanese short story, "Barn Burning," by Haruki Murakami, Burning centers on Jong-soo, a young man who is besotted with a woman he grew up with but doesn't initially remember from his childhood. Shortly after they become romantically involved, she's quickly wooed away by Ben (played by Steven Yeun), an affluent and mysterious businessman whose hobbies are anything but orthodox. A slow burn for sure, Burning frames the Korean countryside in muted light, forming an eerily beautiful background to a series of increasingly disturbing events. Director Lee Chang-dong plants cryptic seeds throughout the film's 160-minute runtime, but critics are saying the fruit they bear is worth the wait.

In limited release October 26
---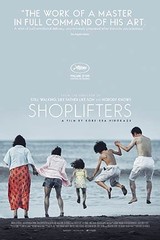 Japan

One of Japan's most acclaimed directors, Hirokazu Koreeda, will potentially represent his country for the first time at next year's Oscars with Shoplifters. The film, which took home the Palme D'or at the Cannes Film Festival in May, is a critical favorite – it's currently Certified Fresh at 98% – and tells the story of a close-knit adoptive family that resorts to shoplifting as a way to make ends meet. This poignant slice of life tale about people living between the cracks of society is a testament to the belief that the family you choose can be more precious than the one you're born with. It's a theme likely to resonate with voters and audiences.

In limited release November 23
---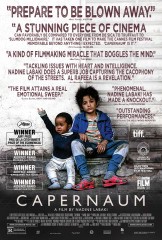 Lebanon

Nadine Labaki's Capernaum debuted to a 15-minute standing ovation at the Cannes Film Festival this year before taking home the top Jury Prize. The story of Zain, a young boy from the Beirut slums who sues his parents for giving birth to him, is one of several foreign-language films this year to marry a compelling narrative with socioeconomic commentary. The third time might also prove to be the charm for Labaki, who has twice before represented Lebanon in the Foreign Language Oscar race. Already predicted to be a front runner, Labaki will likely be the only female director to represent her nation in the category on Oscar night.

In limited release December 14
---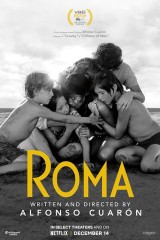 Mexico

The last film to earn Academy Award nominations for Best Director, Best Picture, and Best Foreign Language Film was Michael Haneke's 2012 end-of-life French love story, Amour. This year, Alfonso Cuarón looks to repeat that feat with Roma. Cuarón's semi-autobiographical retelling of his adolescence in 1970s Mexico is voyeuristic and intimate, painting a moving portrait of the relationship between a maid and the family for which she works. Shot in black and white, with Cuarón pulling double duty as cinematographer, this may be Netflix's best chance yet to win Oscar gold with a narrative feature. And just as Haneke's leading lady, Emmanuelle Riva, earned a Best Actress nomination, Roma's lead, Yalitza Aparicio, is looking like a good chance to be in the Best Actress conversation. It's the one to beat in the Foreign Language category – and potentially in many others – but anything can happen come Oscar night.

In limited release and on Netflix December 14
---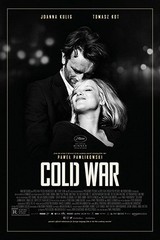 Poland

Poland won the category in 2015 for Pawel Pawlikowski's Ida. This year, Pawlikowski returns with another black-and-white epic, Cold War, which traces a decades-long love affair between and pianist and his singer muse. Our star-crossed couple falls in and out of love as the events of the Cold War years in Poland disrupt and form a backdrop to their passionate melodrama. The haunting dissolution of their affections is perfectly intermixed with triumphant moments of reunification that will undoubtedly dig into personal wounds for some audiences. Could it be the battle of the black-and-white epics? And the battle of the two previous Oscar winners?

In limited release December 21