From the moment she made Jim Carrey's eyes pop out of his skull in The Mask, it was clear Cameron Diaz was a star in the making — and she immediately started making good on that promise, building a diverse filmography that boasts an impressive number of box office hits. Along the way, Cameron has also accumulated a fair bit of critical acclaim — and since she's returning to theaters this week with Jason Segel in director Jake Kasdan's Sex Tape, we thought it was high time to take a look back at some of her proudest moments. That's right, film fans — it's time to Total Recall!
---
Matt Atchity breaks down this week's list.
---
62%
Witty equal-opportunity political humor has become something of a lost art on the big screen over the last decade or so, but thing's weren't always this way. For proof, simply look to 1995's The Last Supper, an ensemble indie comedy about a group of young liberals (including Cameron Diaz, Ron Eldard, and Annabeth Gish) who begin poisoning conservative dinner guests as part of a misguided campaign to save the world. While the murder victims aren't terribly sympathetic, their murderers aren't especially likable either — so by the time they cross paths with a Limbaugh-esque conservative pundit (played by Ron Perlman), loyalties to either ideological extreme have been tested. "In today's divisive political climate, where compromise is a dirty word," observed Leslie Rigoulot of Film Scouts, "The Last Supper raises not only timely questions but moral dilemmas as well."
---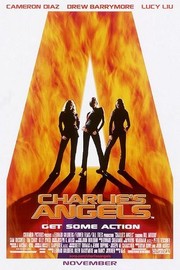 68%
Charlie's Angels was one of the most popular television series of the 1970s, thanks in no small part to its genius lowbrow blend of runway-ready jiggle and consequence-free violence — so when Drew Barrymore set about producing a big-screen adaptation of the show, she wisely included heaping helpings of both ingredients, enlisting Lucy Liu and Cameron Diaz to join her for 98 minutes of skin-tight blockbuster action. As the Ph.D.-sporting test pilot/model/P.I. Natalie Cook, Diaz was able to give a kung fu twist to the bubbly, air-headed persona that Hollywood has foisted on blondes for generations, mixing tongue-in-cheek cheesecake with glossy action set pieces — and as it had in the 1970s, this proved a thoroughly successful combination, blasting through almost $265 million at the box office and impressing critics such as Kirk Honeycutt of the Hollywood Reporter, who wrote, "The good-natured humor of its three stars, who appear to be having a gas playing these ridiculous figures, goes a long way in overcoming the bad jokes and even worse plot twists."
---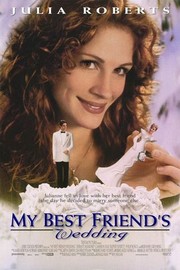 73%
In the years immediately following The Mask, Cameron Diaz tended to appear in movies that either didn't live up to expectations (Feeling Minnesota, She's the One) or vanished without a trace (Head Above Water, Keys to Tulsa). Her luck changed, however, with My Best Friend's Wedding, a romantic comedy which put Dermot Mulroney in the middle of a romantic tug-of-war between his longtime restaurant critic pal (played by Julia Roberts) and his 20-year-old fiancee (played by Diaz, natch). Nothing groundbreaking, obviously, but Wedding gave Diaz a chance to show off her gift for goofy comedy after a few darker films — and its $299 million gross didn't hurt her bankability, either. Unusually for a romantic comedy, it was also praised by many critics, among them the Globe and Mail's Rick Groen, who wrote, "Every once in a long while, along comes a refreshing change like My Best Friend's Wedding, a movie whose appeal rests largely on its knack for defying our expectations by riffing off, even undermining, a familiar genre."
---
74%
Author Jennifer Weiner has been lumped into the "chick lit" subgenre, but you can say this much for her second novel, 2002's In Her Shoes: It translates well to the screen. Directed by Curtis Hanson and led by a cast that included Diaz, Toni Collette, and Shirley MacLaine, Shoes follows the tale of two sisters: Dowdy lawyer Rose (Collette) and flighty, unemployed Maggie (Diaz). Thrown out by the sisters' stepmother, Maggie moves into Rose's apartment, where she quickly demonstrates that she hasn't changed any of the thoughtless behavior that drove a wedge between them, and leaves Rose little choice but to send her packing. Maggie flees to Florida, where she hunts down their estranged grandmother in search of some easy money…and ends up learning a thing or two about herself in the process. Yes, it's sort of a hackneyed storyline arc with plenty of familiar ingredients, but Susannah Grant's screenplay reflects the empathy Weiner has for her characters — and Hanson knows how to get the most from his actors. For Diaz, Shoes represented an opportunity to show a breadth and depth uncommon to many mainstream "women's movies." As Tom Long wrote for the Detroit News, "It's a chick flick for non-chicks too, one of those movies that makes you laugh and cry and leaves you feeling satisfied and drained and vaguely embarrassed for having such a good time."
---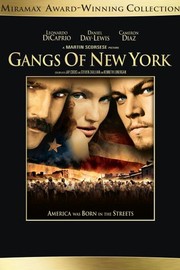 72%
When Martin Scorsese decided to dramatize the violent political struggles that took place in 19th century New York, he didn't skimp on his cast, hiring Daniel Day-Lewis, Leonardo DiCaprio, John C. Reilly, and Liam Neeson to bring his vision to life. Pretty terrific company for Diaz, who co-starred as Jenny Everdeane, the morally ambiguous con artist whose beauty adds a hormonal component to the long tug-of-war between Amsterdam Vallon (DiCaprio), Bill "The Butcher" Cutting (Day-Lewis), and Johnny Sirocco (Henry Thomas). While not the most substantial role, playing Jenny gave Diaz the opportunity to act alongside some of the biggest names in the business — and earned her a Golden Globe nomination for Best Supporting Actress in the bargain. One of the biggest award-winners of the year, Gangs of New York enjoyed praise from critics like the New York Post's Jonathan Foreman, who wrote, "It vividly and energetically evokes a fascinating time and place that has never before been the subject of film, and presents a powerful if imperfectly coherent vision of urban politics at their most primal."
---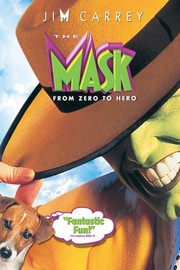 80%
It wasn't the largest or most demanding role — in fact, if things had worked out a little differently, it could have doomed her to a career of playing blowsy dames in tight dresses — but Cameron Diaz could hardly have asked for a more memorable introduction to audiences than the part of Tina Carlyle, the vivacious gangster's moll whose appearance reduced Jim Carrey (and not a few filmgoers) to a leering Tex Avery cartoon. Diaz was so new to acting that she didn't even start taking lessons until after she was cast in The Mask, but she took to the discipline quickly, and spent the next few years working her way through roles in smaller films that didn't have the same big-budget sparkle (or co-stars as marquee-hogging as Carrey) as she honed her craft. She quickly developed some star power of her own, and ceased being an afterthought for critics like the Washington Post's Joe Brown, who wrote, "Even without the state-of-the-art, boundary-busting computerized effects from Industrial Light & Magic, Carrey's a human cartoon, and his spontaneous, Avery-esque, anything-for-a-laugh outrageousness makes this otherwise blank Mask a must-see."
---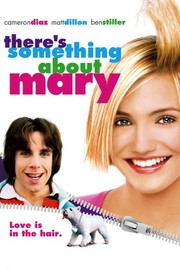 83%
Filmgoers were already familiar with Cameron Diaz in 1998, but There's Something About Mary still counts as her true cinematic coming out party — it was this $369 million smash hit, after all, that proved Diaz had sharp enough comic timing to hold her own against Ben Stiller and Chris Elliott — and that her brilliant smile could help make even the filthiest gags seem almost wholesome. Though it was ostensibly Stiller's movie, it was Diaz who made us believe that there really was something about Mary — something that would make her senior prom date (played by Stiller) hunt her down years after the painful zipper incident that cost them their big night out, and drive the other men in her life to contemplate leaving their wives, duck out on the Green Bay Packers, or even adopt entire fake personalities. And along the way she carried the most notorious hair gel joke in the history of modern man, helping send an unapologetically lowbrow comedy all the way up to 83 percent on the Tomatometer. What was Mary's appeal for ordinarily stuffy critic types? In the words of Roger Ebert, "What a blessed relief is laughter."
---
88%
Cartoons and fairy tales have gone together for decades, leaving DreamWorks with plenty of rich tradition to spoof with their inaugural adaptation of William Steig's popular book about the misadventures of a hideous ogre (voiced by Mike Myers). In fact, the studio added a few elements not present in the book, such as Shrek's ceaseless, quick-fire pop culture references, a number of satirical, fairy tale-derived characters, and a Smash Mouth song on the soundtrack. Also new and improved: The storyline arc for Cameron Diaz's character, Princess Fiona, who went from an ordinary ogress to the unwilling, secretly cursed royal fiancee of the loathsome Lord Farquaad (John Lithgow), and picked up a few action hero moves in the process. While it wasn't strictly faithful to the source material, Shrek was lots of fun for critics and audiences alike; it grossed nearly $485 million worldwide, nabbed the first Best Animated Feature Academy Award, and earned the admiration of scribes such as the New York Observer's Andrew Sarris, who applauded, "What gives Shrek its special artistic distinction is its witty and knowingly sassy dialogue, delivered by vocally charismatic performers whose voices remind us of their stellar screen personae in live-action movies."
---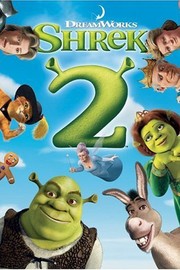 89%
Three years after Shrek broke the bank for DreamWorks, Cameron Diaz helped prove with Shrek 2 that one good turn as an animated ogre deserves another. After Shrek's success, everyone knew a sequel was inevitable, and its May release virtually guaranteed summer blockbuster status; what nobody knew, though, is that critics would like the second Shrek almost as much as the first. Following the rule of sequels, Shrek 2 surrounded the titular ogre (again voiced by Mike Myers) and Princess Fiona (Diaz) with an array of new characters, including the suave Puss in Boots (Antonio Banderas) — but what sets it apart from other follow-ups is the depth and intelligence of its storyline, which sends Shrek and Fiona to the kingdom of Far Far Away, where they're summoned to meet Fiona's human parents (voiced by John Cleese and Julie Andrews), who are horrified that their daughter has taken so thoroughly to the ogre lifestyle. This sets in motion a plot involving Fiona's fairy godmother (Jennifer Saunders) and her son, Prince Charming (Rupert Everett) — as well as a lot of unexpectedly poignant commentary on love and marriage, moving Salon's Stephanie Zacharek to ask, "Is it going too far out on a beanstalk to say that Shrek 2 is one of the most mature movies about adult relationships ever made?"
---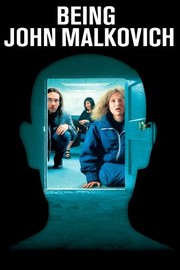 94%
She's been in a number of comedies and dramas, with a dash of action and sci-fi thrown in for good measure, but Being John Malkovich stands alone in Cameron Diaz's filmography. Then again, it's safe to say Malkovich is pretty much the only movie of its kind, ever — a dramedy about a miserable puppeteer (John Cusack) whose discovery of a magical portal into the mind of John Malkovich throws his life into turmoil. As Cusack's wife, the equally unhappy Lotte, Diaz played completely against type, burying her glamor under a frizzy mop of brown hair and following the script into a thoroughly twisted love affair-by-proxy with Catherine Keener — and she was rewarded handsomely for her efforts, picking up a stack of Best Supporting Actress nominations from BAFTA, the Golden Globes, the SAG Awards, and other organizations. Malkovich wasn't a huge success at the box office, but it's acquired a cult over time, and critics certainly appreciated the opportunity to witness art and entertainment intersecting at the cineplex. "Being John Malkovich is more than just the latest cool, smart, funny movie," wrote Jay Carr for the Boston Globe. "It jumps off the screen with the kind of freshness, originality, and light-handed stranglehold on the Zeitgeist that moves movies forward."
---
In case you were wondering, here are Diaz's top 10 movies according RT users' scores:
1. Shrek — 90%
2. Being John Malkovich — 87%
3. Gangs of New York — 81%
4. The Holiday — 80%
5. My Best Friend's Wedding — 74%
6. Any Given Sunday — 74%
7. My Sister's Keeper — 73%
8. Vanilla Sky — 73%
9. The Last Supper — 70%
10. Shrek 2 — 69%
---
Take a look through Diaz's complete filmography, as well as the rest of our Total Recall archives. And don't forget to check out the reviews for Sex Tape.
Finally, here's Diaz putting in a plug for Coke: