(Photo by )
Brandon Routh is no stranger to otherworldly adventure. He played the Man of Steel in Superman Returns, and he played the superhero The Atom on Arrow, a role he'll be reprising in the upcoming DC's Legends of Tomorrow. On January 15th you can see him starring in the psychological sci-fi thriller 400 Days, where he plays one of four astronauts locked in a space simulator for 400 days when the experiment takes a dangerous turn. Brandon shared his five favorite films with Rotten Tomatoes:
---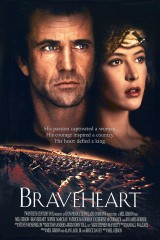 Need I say more? No matter what you or I may think about the film's lead actor and director, this film has always inspired great emotion for me—love, passion, justice, freedom, unity. Epic fight scenes, great scope and cinematography and beautiful evocative score. It has a great mix of levity mixed in with the true gravity of the situation. There are also so many amazing performances from supporting characters and I most definitely had crushes on both Catherine McCormack and Sophie Marceau for several years after. Freedooommm!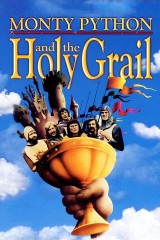 I grew up mostly not having cable. Consequently, I watched a lot of reruns of British comedies that ended up on our local PBS station in Iowa: Are You Being Served, Red Dwarf, and Doctor Who, to name but a few.  This educated me on the intricacies of British humor. [Holy Grail] is the funniest film I've ever seen, hands down. Irreverent, absolutely silly, witty, and smart. Plus, it's set in Medieval times, which, as you can see from my first pick is also a sweet spot for me. If you don't like this movie, we may not be able to be the best of friends.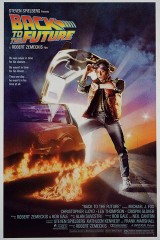 This is the movie, above all others, that I can watch time and time again and have the same fun as the first time. It's the sense of wonder and heightened stakes that make this work so well. Michael J. Fox, of course, makes this work: I as a viewer can see the struggle, fun, joy, and pain Marty experiences without doing anything; [Fox] fully embraces and embodies the journey. I like movies that save the day…go figure, and this one delivers.  Also, my parents didn't let me see this in the theaters when it first came out. My older sister got to go see it with my older brother and I was forced to watch Cocoon with my parents. I had nightmares for months of the the cocoons opening and the old people crawling out of them.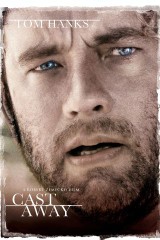 I just love this movie. Not sure I can explain exactly why, but the overall tone feels right. It must be Zemeckis magic. I love the time it takes—once stranded on the island. So quiet, peaceful and beautiful at times. It doesn't rush us but allows us to feel the isolation, and both its scary and beautiful qualities. I really get taken away and transported along with Tom Hanks. Oh right, and Tom Hanks is in this movie!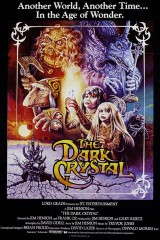 My older sister and I watched this movie endlessly. We didn't have a VCR so we had to rent one with the movie from the video store.  My parents probably thought we were crazy for continuously renting the same movie…but thankfully they let us, and we loved it. Wonder, magic, fantasy, heroes, villains, and saving the day. That about sums up what I love most about movies.  I love being transported to another place and living an adventure vicariously. Jim Henson, Frank Oz, and team were a wonder and a great gift to film and television. I'm sure this movie has helped foster creativity within me and a sense of wonder and possibility for greatness.
---
400 Days opens this week.