(Photo by Neilson Barnard/Getty Images)
Fans of basketball have known about Blake Griffin since at least 2009, when the University of Oklahoma star was drafted #1 overall by the Los Angeles Clippers, then missed his entire first season due to injury. When Griffin finally made his debut during 2010-2011 season, he won Rookie of the Year honors, and he ultimately helped lead the team to six straight playoff appearances. He was the face of the franchise… up until he was unexpectedly traded to the Detroit Pistons a little over a week ago.
For those who don't normally follow the NBA, though, it was Griffin's flashy dunk over the hood of a Kia Optima to win the 2010 Slam Dunk contest that really announced him to the world. An official NBA sponsor, Kia then inked an endorsement deal with Griffin that culminated in a series of popular TV ads highlighting his surprising knack for deadpan comedy. Griffin took that further by popping up in cameos on TV, filming sketches with Funny or Die, dabbling in improv and stand-up, and gradually building his reputation as a funny, likable off-court personality.
This week, he makes his feature film acting debut in a comedy called The Female Brain, a tongue-in-cheek look at the differences between men and women in relationships. The film was directed and co-written by Whitney Cummings, who also stars, and Griffin plays a pro basketball player (natch) married to a woman (SNL's Cecily Strong) struggling for career independence. RT got the chance to speak with him, and he gave us his Five Favorite Films, then talked about The Female Brain, his love of comedy, and a little bit of basketball.
---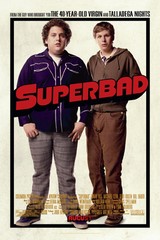 It's probably gonna be a very comedy-heavy list, but, one of my favorite movies is Superbad. Big Judd Apatow fan. I kinda always have been, still am, and that movie actually came out, like, my senior year of high school, so it was kinda like the perfect timing for me. It was right before me going to college, and if you remember Superbad, that's what their whole quest was. Jonah Hill, Judd Apatow, Michael Cera, all those guys, Seth Rogen, Bill Hader — those are all still, to this day, some of my favorite comedians and actors to watch. That's a big one for me.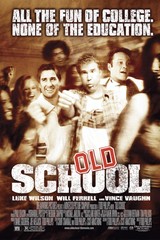 Next, I would go Old School. Again, I think I was in high school when that came out, early in high school, and it was just one of those movies that I remember… I still very vividly remember the theater I was in and where I was sitting and who I was with, and I remember going back to see it in theaters, like, two more times, and then watching it over and over and over. Just one of those movies that I have memorized from front to back. Obviously being a huge Will Ferrell fan, and have now got a chance to meet him and work with him too, so it's been pretty awesome.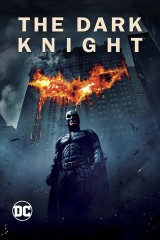 Probably my favorite role of all time was Heath Ledger as the Joker in The Dark Knight. That's one of my favorites to this day. Just watching his performance in that is like… It never gets old to me. Sometimes I'll just watch the movie, and I'll fast forward, and I know exactly where his scenes are, and I'll just fast forward to every scene and just watch them. So that's another one.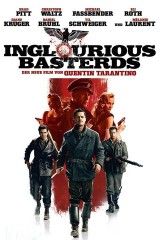 I was having a hard time between — I'm a Big Quentin Tarantino fan — having a hard time between Inglorious Basterds and Django Unchained. I really like Django. Inglorious I can watch, like, pretty much all the way through. Just something about the way Quentin Tarantino writes and films his movies that I love, so it's hard to pick one, but I definitely… I have Inglorious Basterds written down here first so I have to go with that.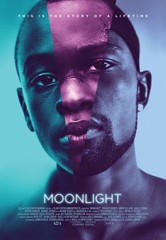 My last one is actually Moonlight. Kinda mix it up. That was one that I was super excited to watch, and I heard such good things about it. A friend of mine had a screener and he gave it to me, and I just… I probably watched it, I would say, like five times within two weeks. I just thought everybody's performance in that was awesome, and it was shot so beautifully. From top to bottom, I really, really liked it.
---
Ryan Fujitani for Rotten Tomatoes: You've done cameos on TV shows, you've done shorts and Funny or Die, and obviously everyone knows about all the hilarious commercials, but this is the first feature film role you've tackled. Were you nervous at all, or worried about it? Was it daunting to take on a bigger role like this?
Blake Griffin: Yeah, it was definitely all of those things. I feel like, whenever I do things like this… I've done some improv, and I've done some stand-up, and especially doing this — not so much commercials or stuff that I'm just cameoing in — with stuff like this, I'm always very nervous, and it's always very daunting, and I'm always a little insecure in terms of just thinking these people are… This is their professional career, this is their job, they've done this their whole life, and I'm kinda just coming in here and trying to keep up.
But every time I've been in those situations, I've been surrounded with awesome, awesome people, and this movie was really no different. Working with Whitney [Cummings] and Cecily [Strong] and Will Sasso and all these people, they literally just put you at so much ease, like as soon as I got on set, so it all ends up kinda going away. I would even kinda talk to Whitney, like, "I'm not feeling too great about this," and she'd be like, "Why?" She was a key player in really putting my mind at ease before every scene. I would get a little confident at the end of each scene, after it started to click and I found the rhythm and all that, but then it would almost start all right back over again when I was onto the next scene. But it definitely got easier and easier as it went on.
RT: Your character, Greg, is a professional basketball player, but there aren't actually any scenes of you playing ball in the movie, so it wasn't absolutely necessary that your character needed to be a ball player, or that an NBA player had to be cast in the role. Was that part written specifically with you in mind?
Griffin: Yeah, you know, I'm close with [co-writer] Neal Brennan. I'd known Whitney — didn't know Whitney super well at the time, but I had met her before and got a chance to talk to her, and I believe that they did have me in mind, but like you said, I think that role could've been several athletes. It was probably pretty easy to switch up to another sport or anything like that. That was kind of a big reason for me deciding to do this, was that it was a chance for me to not have to play myself, but at the same time I was still kind of playing myself. It was a nice little stepping stone for me, going to maybe that next level of playing somebody completely different.
(Photo by IFC Films)
RT: I don't know if it was the case for all of the cast, but my understanding is that you were allowed to improvise your scenes quite a bit. How much of that were you actually able to do?
Griffin: Yeah, we were actually able to a lot. I would say pretty much every scene, once we got down what we really needed to get down, we were able to just kinda go and have fun with it, and I think some of the cuts that made it in the film are actually in there. But that's always one of my favorite parts, is being able to play with a scene and just see where it goes. Sometimes it works out, and sometimes it doesn't, but that's always a lot of fun for me.
RT: Have you had a chance to see the completed movie yet?
Griffin: I actually have not. I haven't seen it completely. You know, going in for ADR and all that, I've seen cut up stuff, but I haven't had a chance to just because… I was supposed to be at the premiere but, you know, I had to pack up in the middle and move. [laughs]
RT: You've said in the past that if you weren't playing basketball, you might have tried your hand at stand-up comedy. At what point do you think you sort of realized you had this ability to make people laugh?
Griffin: I mean, I don't really know. I don't really claim to be a funny guy, I just claim to enjoy funny things. I mean, just as a kid in high school and middle school, trying to make your friends laugh and all that — it's obviously much different than stand-up comedy. I've just been such a huge fan of stand-up comedy for a long time. I've always had little jokes here and there. Once I started kinda meeting different comedians — once I met like Neal Brennan, actually; he was the first real person in comedy that I became close with — I just started writing 'em down and started keeping notes, you know, for whatever situation. I don't know, some of them I'll probably never use, and they'll get scrapped, but I know that I always have them, and some have ended up turning into jokes. I don't know, I'm always very hesitant to just jump on it and do different stuff, just because I know people have spent their lives crafting this skill, and I don't ever want to use my, I guess platform, for lack of a better word, to just jump ahead and do these things. I always want to try to bring other people with me or do something where I'm hosting and have other people who I'm fans of to come do shows.
RT: I saw that stand-up set that you did in Montreal, and you had a bit in there about being traded, and now, this is the first time you're playing for a team other than the Clippers. With this trade to the Pistons, does it feel like it's expected of you to step immediately into a team leadership role there?
Griffin: Yeah, you know, this is a much younger team. Most of my career, I've played with guys who've had a lot of years in the league, and I was always kinda one of the younger guys, and this year… Even on the Clippers, early on, I was like the third oldest, I think, at one point, and now I think I'm second oldest, so having these younger guys on the team, I think it's kind of a natural thing, but it's definitely something that I've been prepared for my whole career up until this point. It's definitely something that I've really embraced, and I look to be a leader and to help out some of these younger guys.
(Photo by Chris Schwegler/Getty Images)
RT: You know, the Pistons are this close to a playoff spot right now, and it's realistic to expect you guys will make it. How tough will it be to make a playoff run while you're trying to adjust to a new system, new teammates, etc., or do you feel like you will have settled in by the time the postseason comes around?
Griffin: Hopefully I'll be much more settled in for that last push. It's been nice to play some games here before the All-Star break, and then get a break and get to come back and have some practices and get going. But, you know, we gotta be healthy. Reggie Jackson is a big part of our team; we need him to come back. Ish Smith has been doing a great job for him, but in order to really make a run, teams have to be healthy, and once we get there, I think, down the stretch, we'll have enough to do what it takes.
RT: As you mentioned, All-Star Weekend's coming up. Who do you think has the stronger team, Steph or LeBron? Who's going to win?
Griffin: Oh, man. After the draft, I thought LeBron had a really, really strong team. I still do. It's just crazy that he's had so many of his guys get hurt. I think every single guy on his team's gotten hurt, right? I mean, not every guy, but all the All-Stars that have gotten hurt were Team LeBron. So I don't know. I honestly need to sit down and look at the roster again. I remember thinking after the draft, after I saw the list, I thought Team LeBron was really well put together, but… I'll still go Team LeBron, since Andre's on that team, so I'll keep pulling for my guy.
RT: Tell me that LeBron has talked to you about Space Jam.
Griffin: Ah, no… [laughs] We haven't really had a real conversation about it. I'm not sure what they're gonna do with that, but it'll be interesting to see. That's another one of my favorite movies from my childhood.
RT: Would you do it if he asked you?
Griffin: Yeah, one hundred percent. For sure.
---
The Female Brain opens in limited release this Friday, February 9. Read reviews for it here.