(Photo by Dimitrios Kambouris/Getty Images for People En Espanol)
The Power Rangers superhero franchise, which dates back to 1970s Japanese television, has a new entry with Power Rangers, which hits theaters Friday. Project Almanac director Dean Israelite revisits the colorful band of heroes, one of whom, Yellow Ranger, is played by singer Becky G. After a string of small roles, including a part on Empire, the California native's acting career shifts into overdrive with the role. Rotten Tomatoes spoke to her about the film, its PG-13 rating, and her mind-reading aspirations.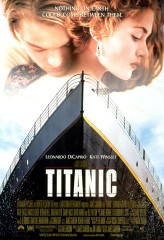 Well, I'm definitely a hopeless romantic and Titanic is one of my favorite movies. It basically came out when I was born, but my mom [showed me] Titanic when I was about — I want to say like eight, nine years old. It's one of the movies I can never get tired of. I could watch it all the time. Actually, I had a really geeky moment: the make up artist that worked on this last film that I worked on — she had worked on Titanic, and I was like, "No way!" I freaked out and got to see a lot of behind-the-scenes pictures. I was totally fan-girling.
Did you get any dirt?
No dirt, just heard it was such a long process to film the movie. Now, having been on the inside of filming a movie, I'm like, "Yep, sounds about right — long process."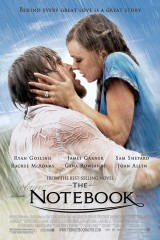 I would say The Notebook is also another one. Maybe because it's like a reflection of that similar type of love story. Forbidden love is always nice to see on camera as well. Being young and not being allowed to date kind of started that whole thing.
I do remember when Noah and Allie have their kind of sex scene, getting my eyes covered by my mom — which means I was very young. I was maybe like 10 years old when I watched that movie for the first time. But, again, also one of those movies where I watched again when I was 13, and then watched again when I was 14, and 15, and 16, and so on. I always find something new about it, and maybe it's because now that I'm older, and you experience love differently, it changes the way you watch those movies for sure.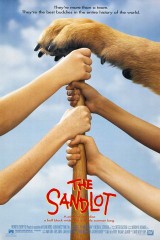 Okay, this might be really cheesy. I can't stop thinking about The Sandlot. I have a thing for retro movies. I mean, I know it's not retro for a lot of people, but for me it is because, obviously, my age. The Sandlot is one of my favorite movies because of the storyline and because the characters are so young. It was just so interesting and so cool to see young actors give such big personalities to these characters. It was something that just stuck with me. I remember the lead guy [Tom Guiry] being really cute and just thinking that he was adorable.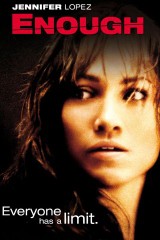 Oh, I got one, I got one, okay. Enough, the one with Jennifer Lopez? Ooh, that's such a good movie. That's the fighting one — she's in an abusive relationship and basically escapes it, and he keeps going. She ends up killing him out of self-defense. I'm like "Genius, what a badass in this movie." I love the suspense of that movie. It was such a good movie.
And all the J Lo movies by the way — Maid in Manhattan, The Wedding Planner — those iconic rom-com movies are amazing.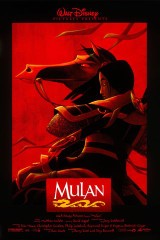 The last one I have to say this because I heard they're doing the live action for it, and it's Mulan. I grew up watching, obviously, the Disney movie Mulan. That was [a different kind of] Disney princess because technically she wasn't a princess, she was a warrior. At a very young age — something about her being able to keep up with the men, and be one of the boys, and be respected for that in the end was one of the coolest things to see — and also the sacrifice for her family. I come from a very big family and my family's everything to me. Now watching it, it's like a movie that gives me goosebumps still, and I get very emotional watching it because it just reminds me a lot of myself I guess.
---
Kerr Lordygan for Rotten Tomatoes: What's it like to be a Power Ranger? Did you grow up with the Power Rangers?
Becky G: I did. Just like everything else I was introduced a little later. The Mighty Morphin Power Rangers [TV show came out] in 1993, and of course me being born in 1997, all my older cousins were introduced to it, but I wasn't just yet. I remember being introduced — maybe I was around five years old, six years old. The coolest thing too, is now, I remember watching the original Japanese series, because I grew up in Inglewood, and our TV whole situation was kind of ghetto. We had the bunny ears — you know the antennas at the top? So once you get something good, you don't want to move it. One of the channels that we would get was this Japanese channel where I couldn't understand anything, but it would come on in the mornings, and it was one of the very first Japanese series of Power Rangers. Even then, the Yellow Ranger was a boy. I remember still wanting to be the yellow one because yellow is my favorite color. It was just the coolest thing to see that you can be a superhero with your friends. When I think of Power Rangers, that's what I think of. It's the first ensemble of superheros that are a group. It's not the Avengers where they're all separate and then they kind of come together. It's like, we're not one without the other. In order to save the world, we have to work together.
RT: This one's PG 13 — is that surprising to you?
G: No, I think it's really great because it is a movie for everyone. I don't think this is targeted just for kids. I think this if for the millennials as well who grew up watching the Power Rangers. Also, for the parents that now have kids that grew up watching the Rangers at some point in their lives. Even my grandparents will watch this movie probably and have a great time. I think the reason why it's that middle age demographic that I think it was rated for is because it is for everyone and because it is a reflection of this generation growing up in 2017. I think that's what's so awesome. I think that's what's gonna make it so relatable.
RT: With that PG-13 rating, is this one darker than we might expect?
G: I wouldn't say darker. I just think it's much more in depth for the characters. It's the first time you even get to meet the Power Rangers' parents. That's never happened in the Power Rangers series. That's really interesting to know because you are a product of your environment, and I think you get to see these characters in a different light. You don't meet them as superheros off the bat. You get to meet them as real life teenagers dealing with real life issues before they become Power Rangers. Then, when they become Power Rangers dealing with having absolutely no idea what they're doing and figuring that out in itself — I think it's pretty cool.
RT: If you could pick any superpower, what would it be?
G: If it had an on and off switch too, I would love to be able to read minds. Now, we've been asked this question so many times, and me and Naomi [Scott] — as a team for interviews, we've been paired up to do a lot of promo teasers — [People say,] "I would love to fly. I think it would be great to be able to fly." I'm like, "That's so boring. Everyone wants to fly." I want to know what people are thinking, you know? I am all about the honest truth. When I'm just sitting down, for instance, with my family and I'm showing them a new song or when they watch this movie, I want to know what people are really thinking.
RT: That's a good idea, but it might be scary to find out what people are actually thinking.
G: Yeah, but I feel like that's good. Maybe it's because I can't lie, that I wish nobody else was able to lie too. Terrible liar — I'm all about just being an open book and being honest. Especially in situations where people are down and they're a little sad, and you want to be there for them. "Hey, what's going on?" They're like, "I'm fine." Like the Eeyores, and you're like, "No, no, no, just tell me. What's going on?"
RT: What were your favorite superheros when you were growing up?
G: Well, I'd actually say Power Rangers for sure. I don't even say that to be cheesy. Just because I grew up in a big family. Again, the whole idea of being superheros with your friends, instead of playing house or playing teacher… it was like, "Okay, which superhero are you gonna be?" — and figuring that whole thing out. I was also a big fan of Spider-Man. 
---
Power Rangers opens on Friday, Mar. 24, 2017 in wide release.