This weekend at the movies, we have aliens among us (Arrival, starring Amy Adams and Jeremy Renner), a housebound mother's worst nightmare (Shut In, starring Naomi Watts and Jacob Tremblay), and the first holiday dramedy of the season (Almost Christmas, starring Danny Glover and Kimberly Elise). What do the critics have to say?
---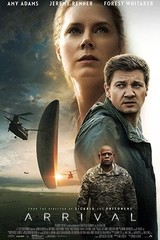 Hollywood has imagined mankind meeting alien life countless times, making it fairly difficult to grab a film fan's attention with yet another entry in the genre. Difficult, but not impossible: with this weekend's Arrival, director Denis Villeneuve delivers a refreshingly thoughtful take on first contact that's also already one of the year's most widely acclaimed releases. Starring Amy Adams as a linguist called upon to decipher our visitors' communication before the planet tilts into war, this Venice Film Festival favorite has critics spewing the kinds of superlatives that don't ordinarily come attached to movies featuring aliens and spaceships. As we settle into prestige season at the cineplex, this looks like one release capable of bridging the gap between popcorn entertainment and pundits' praise.
---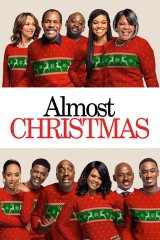 It wouldn't be the holidays at the movies without at least one warmhearted ensemble dramedy about a squabbling family solving its differences in time to bond over carols under the tree. It isn't even Thanksgiving yet, but at the theaters this weekend, it's
Almost Christmas
, the latest from writer-director
David E. Talbert
(
Baggage Claim
,
First

Sunday
). Starring a crowded cast that includes Danny Glover, Kimberly Elise,
Omar Epps
,
Mo'Nique
, and
J.B. Smoove
,
Christmas
 brings several generations together under one roof for the holidays, and if you've gotten this far, you pretty much know the drill — just as it most likely won't surprise you that critics aren't overly impressed with the end result, which has been accused of stuffing an overload of clichés into an already unnecessarily crowded plot. Unless you're in a rush to watch a holiday movie in theaters this weekend, it looks like you can safely skip
Almost Christmas
.
---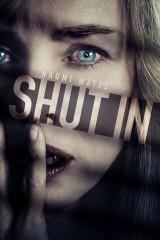 The old trapped-in-a-house gambit is a pretty dependable horror setup, and we know Naomi Watts is pretty darn talented. Unfortunately, we can't tell you much more about Shut In, in which Watts stars as a grieving mom caring for her paralyzed son during a major storm while growing increasingly convinced there's an intruder in her home, because it wasn't screened in advance for critics. Guess that Tomatometer!
---
Also Opening This Week In Limited Release