This weekend at the movies, we've got a quest in the Quantum Realm (Ant-Man and the Wasp, starring Paul Rudd and Evangeline Lilly) and violence in the streets (The First Purge, starring Lex Scott Davis and Y'Lan Noel). What are the critics saying?
---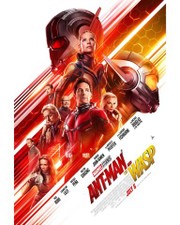 Ant-Man and the Wasp marks the 20th installment in the Marvel Cinematic Universe, and for much of the last decade, the blockbuster saga has been a box office-conquering behemoth — a series of nested franchises in constant concentric motion, with an increasingly unwieldy narrative ambition to match its growing financial stakes. It's all very impressive, but it's also nice to take a little breather once in awhile and enjoy some good old-fashioned, low-stakes superhero action — and fittingly, that's just where Marvel's smallest heroes come in. This sequel to 2015's Ant-Man reunites audiences with titular hero Scott Lang (Paul Rudd), still working alongside Hope van Dyne, a.k.a. the Wasp (Evangeline Lilly), and her dad Hank Pym (Michael Douglas). This time out, the trio seek to rescue Hope's mom Janet (Michelle Pfeiffer) from the Quantum Realm, all while battling the occasionally intangible Ghost (Hannah John-Kamen) — and then there's the question of where all this ties into the cosmic battle being faced by the MCU's other heroes in Avengers: Infinity War. That's a lot of action for a single sequel, and critics say Ant-Man and the Wasp definitely doesn't lack moving parts, but director Peyton Reed manages to wrangle them all into a fun, funny pause between senses-shattering rounds of the war with Thanos. At a time when superhero cinema seems eager to test the limits of its dramatic stakes, here's a reminder that smaller stories can be just as satisfying.
---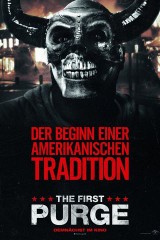 It isn't at all uncommon for horror movies to slip in some deeper sociopolitical subtext between all the jump scares and the screaming, but the Purge franchise has been a little more open about it than most — which makes sense, given that it takes place in a not-so-distant future in which the United States government has created an annual 12-hour period of sanctioned lawlessness. It's a premise that lends itself to all sorts of pointed commentary on current events, and with The First Purge, the series doubles down on that aspect of the story by taking audiences back to the beginning — revealing that the Purge essentially got its start as a government conspiracy designed to carry out race- and class-based genocide. That's a lot for a movie to bite off between bloody set pieces, and while critics say it's to The First Purge's credit that writer and franchise mastermind James DeMonaco doesn't lack ambition, it's ultimately too much for this installment to handle. Reviews describe a prequel that has interesting ideas, but can't balance them against its need for gory action, and while the end result might still satisfy hardcore Purge fans, it doesn't live up to its own evident goals.
---
What's New on TV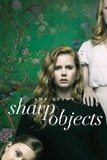 A nearly unbearable slow burn, Sharp Objects maintains its grip with an unshakably grim atmosphere and an outstanding cast led by a superb Amy Adams.
---
Also Opening This Week In Limited Release