This weekend at the movies, we have Dylan O'Brien out for justice (American Assassin, also starring Michael Keaton, Taylor Kitsch, and Sanaa Lathan) and Jennifer Lawrence in crisis (Darren Aronofsky's mother!, also starring Javier Bardem, Ed Harris, and Michelle Pfeiffer). What are the critics saying?
---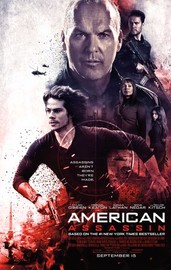 Russia's in the news, and nuclear tension is running high — what better time for a good old-fashioned espionage thriller?
American Assassin
 accepts that mission with a story about a CIA recruit (Dylan O'Brien) whose thirst for revenge against the terrorists who killed his fiancée helps fuel a preternatural potential that his trainer (Michael Keaton) seeks to mold. Meanwhile, our heroes are fighting the clock to thwart a diabolical mastermind (Taylor Kitsch) who wants to start a world war… and has some unfortunate ties to Keaton's character. It's a setup whose contours should be familiar to any fan of the genre, with a little added urgency thanks to current events — both of which have contributed to the movie's disappointing critical reception. Reviews describe an action thriller that's neither particularly thrilling nor intelligent enough to handle its own political subtext; although there's plenty of additional source material in the Vince Flynn novels that inspired the film, this is one would-be franchise starter that seems less than likely to earn a sequel.
---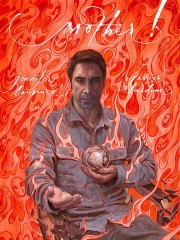 Writer-director Darren Aronofsky has tackled an impressively broad spectrum of genres and themes over the course of his career, but whatever the story of his latest project might happen to be, you can always be certain it'll be challenging on some level. That's certainly the case with this weekend's
mother!
, which stars Javier Bardem and Jennifer Lawrence as a married couple whose domestic bliss is upended by a pair of guests (Ed Harris and Michelle Pfeiffer) whose arrival at their country home heralds all manner of potentially supernatural shenanigans. It's a horror movie, Aronofsky style — which is to say that while plenty of critics have been thoroughly entranced by the end result, more than a few have openly wondered what the heck is going on, and depending on your cinematic predilections, your
mother!
 mileage may vary. On the other hand, if you're looking for thought-provoking fare that seems likely to start a few inspired discussions after the end credits roll, this is definitely your best bet.
---
Also Opening This Week In Limited Release