2019 has seen its fair share of critical duds, from a sci-fi thriller starring Keanu Reeves (Replicas, 10%) all the way back in January to an unfortunate superhero franchise-capper (Dark Phoenix, 23%) in June, and more often than not, it's easy to see why certain movies failed to earn better reviews. Whether due to budget constraints, unforeseen circumstances, unnecessary studio interference, not enough studio interference, or any number of other determining factors, an idea that seemed interesting and worthwhile — or, at the very least, profitable — on paper may not necessarily translate to an equally interesting, worthwhile, or profitable end result.
Even when a film largely fails to hit its mark, though, there's frequently still some value to be found in it. Bryan Cranston and Kevin Hart helped elevate The Upside despite its poorly adapted script, for example, and movies like Captive State and Brightburn played with some interesting, thought-provoking ideas, however clumsily they were handled. With that in mind, we decided to look back at some of the critical disappointments of the year thus far that might not have earned high marks on the Tomatometer but entertained us in one way or another anyway. We're not saying we don't understand why these movies scored so low, but we think there are moviegoers out there — some of us included — who still found something worth watching in them.
---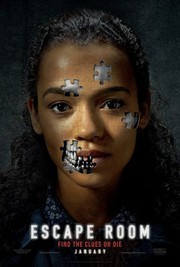 This inevitable reaction to the escape room craze is a clever and tense little slice of Saw lite: A group of strangers is lured to a mysterious appointment and soon find themselves trapped in a series of rooms from which they must escape – or die! Good times. Sure, the "escape room" puzzles could have been a bit more complex, and we might have liked it more as something more R-rated and gory, but there are some really nifty sets and a set of solid performances from faces you've probably seen on TV (including Insecure's Jay Ellis and Daredevil's Deborah Ann Woll). It's great Saturday-night-at-home stuff, particularly if you've got a few teenagers wanting to tip their toes into the genre. And fun news for fans: the movie did well enough that Columbia Pictures has already cued up a sequel.

---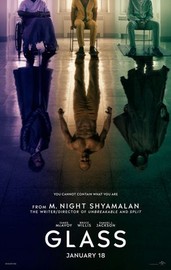 After M. Night Shyamalan surprised everyone with The Visit, a flawed but satisfying throwback to the thrillers that made him famous, and then officially cemented his return to classic form with Split, fans were understandably excited for the prospect of the inevitable follow-up that the end of the latter film promised. Shyamalan made good on that promise, bringing back James McAvoy as Kevin Wendell Crumb (a.k.a. The Beast) and tossing him into a mental hospital with Bruce Willis' David Dunn and Samuel L. Jackson's Elijah Price from Unbreakable. Adding a touch of class — and a bit of menace — to the proceedings is Sarah Paulson as Dr. Ellie Staple, the woman in charge of the trio's "treatment" for an apparent mental disorder that leads all three of them to believe they're superhuman. Of course, this being an M. Night Shyamalan joint, nothing is quite as it seems, and everything converges in an explosive climax. Although there is admittedly a fair bit of expository philosophizing (all right, there's a lot of it), and the film doesn't quite successfully explore its ambitious themes, it's still an entertaining deconstruction of the blockbuster superhero cinema that has dominated the box office lately, and it's helped immensely by some outstanding performances, particularly another standout effort from McAvoy. Is it a little cheesy? Yes. Is the twist a little outlandish? Sure. But for many it will be a supremely satisfying ending to a trilogy none of us knew we wanted until we got it.

---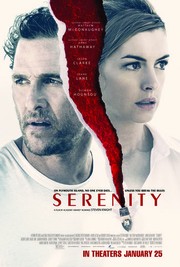 We're going to do our best not to spoil anything here, because quite honestly, the reason this movie is on the list hinges largely on being able to watch it with as little information about it as possible. Of course, considering Serenity opened all the way back in January, and there were plenty of folks who were so baffled by it that it briefly became the "Have you seen it?" movie of the moment, you may already be aware of what makes it so bonkers. And that's unfortunate. This is a singularly bizarre film that bounces between genres recklessly and finally throws its hands in the air as if to say, "Tadaa! Now what do you think of that?" Part of what makes it so enticing is that it boasts an incredible cast — Matthew McConaughey, Anne Hathaway, Jason Clarke (who shows up elsewhere on this list, by the way), Diane Lane, and Djimon Hounsou put on their best straight faces as they mouth peculiar dialogue in service of a story that goes sideways in a most unexpected fashion. That's the joy of seeing Serenity, though — as its true narrative arc comes into focus, questions like "What?" and "How did this get made?" give way to incredulous laughter and a sense that, even if it doesn't all quite work, it's at least original and, in a strange way, somewhat refreshing.

---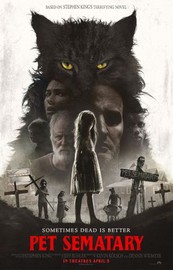 The original 1989 Pet Sematary certainly has its share of fans, which is understandable, given its intriguing premise and a couple of indelible key moments that have seared themselves into cinematic history. Unfortunately, critics were fairly divided on the film, and its Tomatometer score pales in comparison to some of its more fondly remembered contemporaries. In other words, it was a prime candidate for the remake treatment, and to its credit, the version we got in 2019 does try to ratchet up the tension and offer a slightly different take on the story. Of course, there is a subtext to the film — a running theme about the nature of grief and loss — that it doesn't seem particularly interested in dissecting, and that's admittedly unfortunate. But we do get some strong performances, particularly from Jason Clarke and, pulling double duty as both the living and reanimated versions of daughter Ellie, Jeté Laurence, who is equally as frightening as she is endearing. Plus, the duo behind the camera, Dennis Widmyer and Kevin Kölsch, infuse the film with dread at every turn. It's possibly a slower burn than many wanted or expected, it may rely a bit too much on conventional horror techniques, and it might have been interesting to see how everything would have turned out if they felt free to diverge a bit more from the previous version, but it's still a decent late-night weekend watch for anyone hankering for some thrills.

---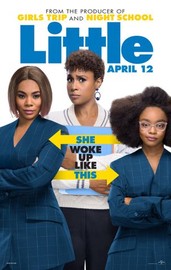 The story of how Little came to be was ultimately somewhat more engaging than the story told in the film itself: the idea for the movie was Black-ish star Marsai Martin's, who at 14 became the youngest Executive Producer in Hollywood history when the movie was released. She stars in the film too, playing a younger version of a high-powered and terrifying boss (Regina Hall) who is zapped back to pre-teendom via some sort of magic in this reverse-Big story; Insecure's Issa Rae plays her put-upon assistant. The script could be punchier, and the story beats are too familiar, but Martin and Rae are a more than winning duo, with Martin just as hilariously mean as she is playing Diane on Black-ish, and Rae just as charming as she is on Insecure. Mikey Day and Justin Hartley shine in small parts, and yep, that's JD McCrary among the movie's group of kids – he was just heard in theaters as the voice of young Simba.
---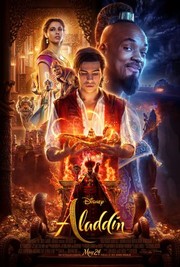 Look, we'll admit those first clips of Will Smith as a very blue Genie were alternately terrifying and hilarious, and those of us who screamed blasphemy at the thought of replacing Robin Williams' iconic performance as the character were fully justified in our horror. Oh, and Guy "Snarky British Crime Comedy" Ritchie as the director? Who thought that was a good fit? But darned if the movie wasn't actually, you know, kinda good. Maybe Disney's effort to redo all of their classic animated features is wrongheaded on some level, but Aladdin was appropriately colorful, full of whimsy, and populated by a game cast who, believe it or not, have pretty solid chemistry together. It's true that the CGI looks sketchy in parts, and there are a couple unnecessary characters whose presence we could do without, but it's a feelgood musical that mostly — ahem — hits the right notes, and there's still plenty of visual spectacle to wow a whole new… generation of fans. It's not the best live-action Disney remake, but if you're looking for fairly wholesome family entertainment, it's far from the worst.

---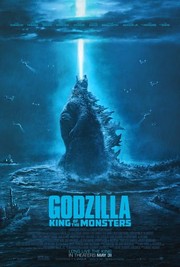 Few movies split critics and audiences this year like Godzilla: King of the Monsters. The general critics consensus was that the humans were wholly inconsequential, the plot ridiculous, and the action underwhelming; an "unholy mess" cried David Edelstein at New York Magazine, while David Levesley at GQ UK said it was the kind of movie that would make you think cinema is dead. Audiences who saw it – they didn't exactly show up in droves for what was deemed a box office disappointment – largely disagreed, saying the movie delivered on what it promised in its title: A monumental series of battles between Godzilla, King Ghidorah, Rodan, and Mothra. We tend to agree with the movie's defenders. The ludicrous action sequences are thrilling (yes, even though they're darkly lit and often in the rain) – especially those that feature Rodan. And the humans are actually a lot of fun and the actors are having a ball. By the time we'd been through a dozen or so of Bradley Whitford's hammy one-liners and witnessed THAT final line from Vera Farmiga, we were convinced we wanted to hang out with this group for a slew of equally trashy sequels.

---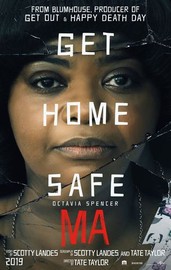 What would happen if Stephen King's Carrie decided to skip prom, grew up to become a lonely veterinary technician, and quietly plotted a wild revenge she would enact on her former classmates when they were middle-aged has-beens and their own kids were filling the hallways of the local high school? This is the question answered in Tate Taylor's trashy horror flick Ma, an underrated combo of King's classic high school horror tale and Robert Aldridge's Whatever Happened to Baby Jane? The title character, played by Octavia Spencer, lacks Carrie White's special abilities, but none of her fury, and it's incredible to watch Spencer flit between woundedness and craziness as she insinuates herself into a group of teens' lives – she buys them booze, they call her "ma" – and begins to exact her grisly vengeance. Some critics are right to point out that Taylor could have taken the whole thing a bit further, particularly during the somewhat underwhelming climax, but we'll be damned if Spencer's killer performance isn't reason enough to party at Ma's at least once.

---
Like this? Subscribe to our newsletter and get more features, news, and guides in your inbox every week.