Romantic comedies often rely on a specific formula to dole out warm fuzzy feelings and fantasy wish fulfillment, so it's no wonder they're frequently dismissed as disposable fluff. Sometimes, though, that's exactly the sort of undemanding entertainment you're in the mood for, and when that mood strikes, there's nothing quite as satisfying as some familiar comfort food, even if it amounts to empty calories. This isn't to say all rom-coms are bad; some of the best movies ever made fall into the genre. But we all have our guilty pleasures, and as Valentine's Day rolls around, we invite you to bask in some personal favorites that, for one reason or another, failed to enrapture the critics. Snuggle up with your dearly beloved — or a gallon of your favorite ice cream — for these Rotten rom-coms we love anyway, and let us know what you'd put on the list.
---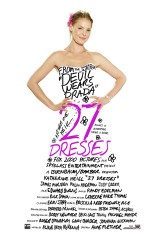 Always a bridesmaid, never a bride… until you fall for a newspaper columnist who writes a piece about your dilemma, that is. This one's got everything you'd expect from the genre — the unrequited love, the wacky sibling, the good-looking red herring, the explosive misunderstanding, the subsequent self-realization and redemption — and it even sort of mirrors the plot of another movie on this list (Runaway Bride). But writer Aline Brosh McKenna (The Devil Wears Prada, Crazy Ex-Girlfriend) infuses the admittedly familiar proceedings with wit and heart, and the world hadn't quite learned to hate Katherine Heigl just yet.

---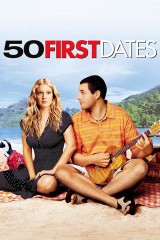 If you need someone to play a guileless sweetheart who rises every morning with a sunny disposition and absolutely no memory of the previous day, you could do a lot worse than Drew Barrymore, who helps ground this Adam Sandler vehicle even as she perpetually suffers a reverse Groundhog Day of sorts. To his credit, Sandler manages to tone it down a notch, and Rob Schneider is great in the only type of role he should ever play: the goofy sidekick. Yeah, it's crude in spots and the high-concept premise is a bit of a stretch, but it's also genuinely charming if you let down your guard.

---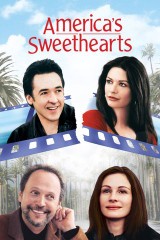 Considering the cast of America's Sweethearts, there probably isn't a more appropriate title for any film on this list. Catherine Zeta-Jones may never have scored anything quite as iconic in the genre as When Harry Met Sally, Say Anything, or half of Julia Roberts' filmography, but the combination of Roberts, John Cusack, and Billy Crystal in an outsized romantic farce set in Hollywood? Come on. It's a little uneven and not as funny as it should be, given the wackiness of its story, but it's got some hilarious bits, and it skewers the industry pretty thoroughly while offering a reason for Cusack and Roberts to combine their rom-com powers for once.

---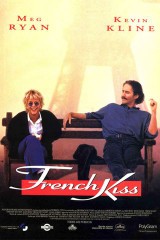 She's the betrayed fiancée on her way to France to win back her lover; he's the gruff, "hygiene-deficient" Frenchman who uses her as an unwitting mule to smuggle the goods he needs to start his own vineyard. Do they bristle at each other at first? Yes. Do they eventually fall for each other? Yes. Does he rush to the airport to declare his love for her? Yes. Is it all wonderful? Yes. Chemistry can go a long way, and in French Kiss, Meg Ryan and Kevin Kline make such a convincing odd couple that it makes up for some of the film's other shortcomings.

---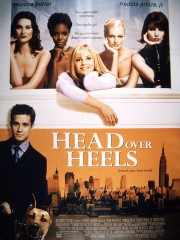 It's reasonable to assume the premise of Rear Window might not make for a jaunty romantic comedy — and a lot of critics would largely agree with you — but there's something to be said about a movie that utilizes a murder (albeit staged) as the catalyst for a meet-cute. Specifically, it's a ballsy move, and it only works becaue Freddie Prinze Jr. is at his heartthrobbiest here and Monica Potter flusters with grace. Mix them together with a bit of action and you've got a Grosse Pointe Blank for the teenage set.

---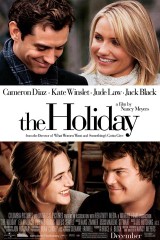 Sometimes, all you need to put a little spark in your love life is a change of scenery. That's the idea behind The Holiday, which stars Cameron Diaz and Kate Winslet as two women from opposite sides of the Atlantic who agree to swap houses for Christmas and end up in relationships (one with Jude Law and the other with Jack Black). It's a simple premise that plays out as you might expect, but it benefits tremendously from its cast, Nancy Meyers' directing, and the kind of earnestness frequently absent from modern rom-coms.

---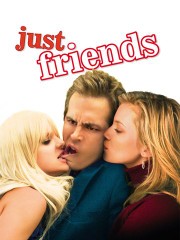 Ah, the friend zone, the relationship quagmire that slowly engulfs and suffocates the best of us before we even realize we're in it. Back in 2005, a pre-Deadpool Ryan Reynolds fled this platonic impasse in Just Friends as Chris, an overweight nerd who returns to his 10-year high school reunion with a slimmer bod and a pop star on his arm, only to find he still has feelings for his childhood crush and BFF (Amy Smart). It's not the first time we've seen this story play out, but Reynolds is in prime goofy-leading-man mode here, and the supporting cast, which includes Anna Faris, Chris Klein, and Stephen Root, is golden.

---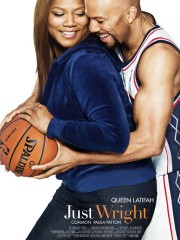 Like a lot of the films on this list, Just Wright fell victim to its own overreliance on genre cliches. Also like a lot of the films on this list, Just Wright is entirely enjoyable if you can look past those cliches. Queen Latifah and Common — two stars previously better known for their musical talents — prove they can hold a film together, and their easy interplay elevates an otherwise predictable film. It also doesn't hurt that the cast is rounded out by people like Paula Patton, Phylicia Rashad, and Pam Grier.

---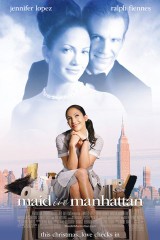 Jennifer Lopez entered the rom-com game a bit later than some of her contemporaries, but films like Maid in Manhattan paved the way for a long career as a big-screen sweetheart that continues to this day. Here she plays the titular hotel housekeeper, who's mistaken for a high-profile socialite by a senatorial candidate (Ralph Fiennes) and begins a romance with him under false pretenses. You can pretty much guess where it goes from there, but thanks to Lopez's bubbly charisma, it's a breezy Cinderella story with a lot of heart.

---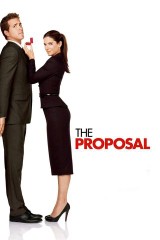 Ask anyone to name their top five underrated rom-coms and The Proposal is likely to make the list. This fan favorite pairs immensely likable stars Sandra Bullock and Ryan Reynolds in a comedy about a publishing exec from Canada facing deportation who makes a deal with her assistant in exchange for his hand in marriage — and the accompanying citizenship status that comes with it. Of course they discover feelings for each other that weren't there before, and it all culminates in a last-minute desertion and a public declaration of love, but with Bullock and Reynolds leading the way and a supporting cast that includes Mary Steenburgen, Betty White, Craig T. Nelson, and a scene-stealing pup named Kevin, it's so much better than it has any right to be.

---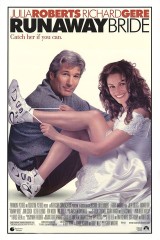 Pretty Woman is widely recognized as the standard-bearer of modern romantic comedies, so it's not surprising that the director (Garry Marshall) and stars (Julia Roberts and Richard Gere) of that film decided to give it another go. Is it as charming? Not exactly, but the familiarity feels like a warm blanket, and Roberts and Gere are such pros that they make it work. The film gets docked a few points for following formula, but that's par for the course here, and at the end of the day, it's just so damn likable that it doesn't really matter.

---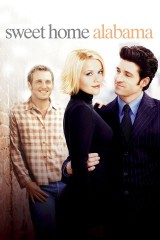 One thing Sweet Home Alabama has over its peers from the get-go is that its central romance takes place between a couple who are already married. There's no awkward first meeting, no getting-to-know-you phase, and no secrets to unravel… save for the fact that Melanie, played by Reese Witherspoon, is hiding her Deep South roots and estranged husband (Josh Lucas) from her new fiancée (Patrick Dempsey). In other words, this is a reconciliation rom-com, which puts a slightly different spin on the proceedings, and it's populated by a killer cast that includes Candice Bergen, Fred Ward, Jean Smart, and Mary Lynn Rajskub, among others. Thanks to that cast — and Witherspoon's effortless charms — the film is tender and funny in all the right ways.

---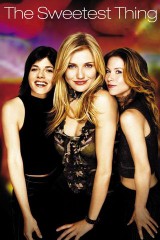 The Sweetest Thing is road-trip rom-com about three club-hopping besties banding together to reunite one of them with the hot guy who got away. It's also a movie that stops midway through for an impromptu musical number about penis size in the middle of a Chinese restaurant. Does it have many insights to offer about love and singlehood? Maybe not, but in a pre-Bridesmaids era, seeing a trio of capable actresses carry a raunchy comedy from the female perspective is something of a revelation.

---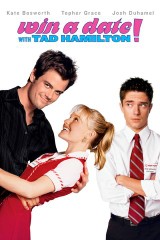 Nothing in Win a Date with Tad Hamilton! is overtly nasty, which is why it endures as a good-natured exemplar of the rom-com genre. Even when Josh Duhamel is playing the cad, he's kind of charming, and you can't help but sympathize with Topher Grace's Pete a little. But it's Kate Bosworth who carries the film on her shoulders with her wide-eyed wonder and makes you root for her every step of the way, no matter who she ends up with. Throw in a great cast that includes Nathan Lane, Ginnifer Goodwin, Sean Hayes, and Gary Cole, just to name a few, and you've got yourself a cute little romance to cuddle up with, even if it sometimes feels like it's just going through the motions.