---
Best-Reviewed Comic Book/Graphic Novel Movies 2018
DC's Aquaman may have dominated the late-December (and early January) box office, but for the critics it was another dominating year for Marvel Studios, with the company taking three spots in this category. And then even the non-MCU Deadpool 2 made the grade. The Death of Stalin, based on a French graphic novel, made its appearance to give the category a kick in the tights. If you're wondering where Spider-Man: Into the Spider-verse and Incredibles 2 are, find them over in the Animation category.
The order of the rank below reflects the Adjusted Score as of December 31, 2018. Scores might change over time.
#1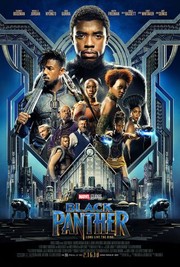 Critics Consensus:
Black Panther elevates superhero cinema to thrilling new heights while telling one of the MCU's most absorbing stories -- and introducing some of its most fully realized characters.
Synopsis:
"Black Panther" follows T'Challa who, after the events of "Captain America: Civil War," returns home to the isolated, technologically advanced...
[More]
#2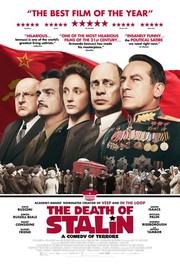 Critics Consensus:
The Death of Stalin finds director/co-writer Arnando Iannucci in riotous form, bringing his scabrous political humor to bear on a chapter in history with painfully timely parallels.
Synopsis:
The one-liners fly as fast as political fortunes fall in this uproarious, wickedly irreverent satire from Armando Iannucci (Veep, In...
[More]
#3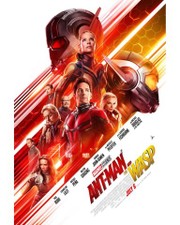 Critics Consensus:
A lighter, brighter superhero movie powered by the effortless charisma of Paul Rudd and Evangeline Lilly, Ant-Man and The Wasp offers a much-needed MCU palate cleanser.
Synopsis:
From the Marvel Cinematic Universe comes a new chapter featuring heroes with the astonishing ability to shrink: "Ant-Man and The...
[More]
#4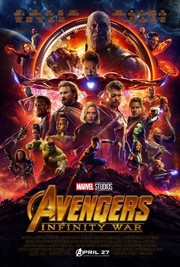 Critics Consensus:
Avengers: Infinity War ably juggles a dizzying array of MCU heroes in the fight against their gravest threat yet, and the result is a thrilling, emotionally resonant blockbuster that (mostly) realizes its gargantuan ambitions.
Synopsis:
An unprecedented cinematic journey ten years in the making and spanning the entire Marvel Cinematic Universe, Marvel Studios' "Avengers: Infinity...
[More]
#5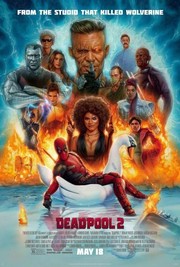 Critics Consensus:
Though it threatens to buckle under the weight of its meta gags, Deadpool 2 is a gory, gleeful lampoon of the superhero genre buoyed by Ryan Reynolds' undeniable charm.
Synopsis:
After surviving a near fatal bovine attack, a disfigured cafeteria chef (Wade Wilson) struggles to fulfill his dream of becoming...
[More]