---
Best-Reviewed Comedies 2018
Humor is subjective, but the top comedies of the year all found a way to connect with audiences on a wider level, whether it was through social politics, history, nostalgia, or something else altogether. Debut director Bo Burnham scored major kudos for his earnest, awkward, coming-of-age comedy Eighth Grade, which soared to the top of the category and stayed there.
The order of the rank below reflects the Adjusted Score as of December 31, 2018. Scores might change over time.
#1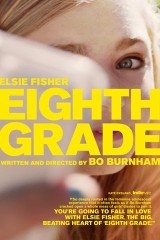 Critics Consensus:
Eighth Grade
takes a look at its titular time period that offers a rare and resounding ring of truth while heralding breakthroughs for writer-director Bo Burnham and captivating star Elsie Fisher.
Synopsis:
Thirteen-year-old Kayla endures the tidal wave of contemporary suburban adolescence as she makes her way through the last week of...
[More]
#2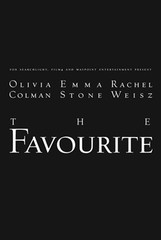 Critics Consensus:
The Favourite
sees Yorgos Lanthimos balancing a period setting against rich, timely subtext - and getting roundly stellar performances from his well-chosen stars.
Synopsis:
In the early 18th century, England is at war with the French. Nevertheless, duck racing and pineapple eating are thriving....
[More]
#3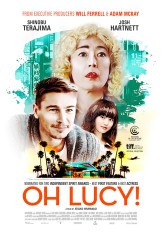 Critics Consensus:
Oh Lucy!
roots its narrative quirks in universal themes and deep empathy for its characters, all brought to life by strong performances from a talented cast led by the thoroughly charming Shinobu Terajima.
Synopsis:
A lonely woman in Tokyo discovers her alter ego when she takes an English class....
[More]
#4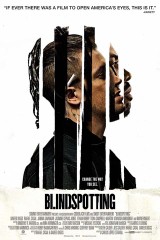 Critics Consensus:
As timely as it is overall impactful,
Blindspotting
blends buddy comedy with seething social commentary, and rises on the strength of Daveed Diggs' powerful performance.
Synopsis:
Collin must make it through his final three days of probation for a chance at a new beginning in his...
[More]
#5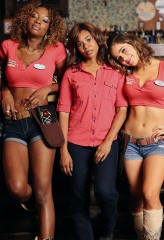 Critics Consensus:
Support the Girls
handles serious themes with wit and humor, and provides a strong showcase for Regina Hall and a talented ensemble cast.
Synopsis:
Lisa is the general manager of Double Whammies, a sports bar that features skimpily dressed waitresses. Always nurturing and protective...
[More]