---
Best-Reviewed Animated Movies 2018
It was an incredibly strong field for animation, with highly-rated contenders in the field of 2-D (Teen Titans Go! To the Movies), 3-D (Ralph Breaks the Internet), stop-motion (Isle of Dogs), and a Spider-Man that seem to combine it all in one exhilarating web. And we kept the animation medium to itself, which is why, for example, Incredibles 2 is here and wasn't eligible in the Comic Book/Graphic Novel category.
The order of the rank below reflects the Adjusted Score as of December 31, 2018. Scores might change over time.
#1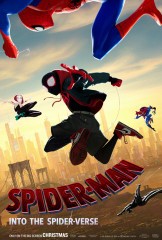 Critics Consensus:
Spider-Man: Into the Spider-Verse
matches bold storytelling with striking animation for a purely enjoyable adventure with heart, humor, and plenty of superhero action.
Synopsis:
Bitten by a radioactive spider, teenager Miles Morales suddenly develops mysterious powers that transform him into Spider-Man. He must now...
[More]
#2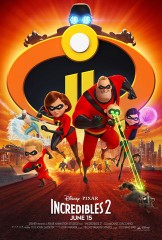 Critics Consensus:
Incredibles 2
reunites Pixar's family crimefighting team for a long-awaited follow-up that may not quite live up to the original, but comes close enough to earn its name.
Synopsis:
Elastigirl springs into action to battle a cybercriminal who plans to hypnotize the world through computer screens. That leaves Mr....
[More]
#3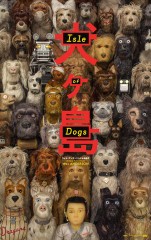 Critics Consensus:
The beautifully stop-motion animated
Isle of Dogs
finds Wes Anderson at his detail-oriented best while telling one of the director's most winsomely charming stories.
Synopsis:
In the future, an outbreak of canine flu leads the mayor of a Japanese city to banish all dogs to...
[More]
#4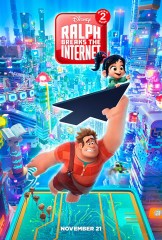 Critics Consensus:
Ralph Breaks the Internet
levels up on its predecessor with a funny, heartwarming sequel that expands its colorful universe while focusing on core characters and relationships.
Synopsis:
Ralph and Vanellope embark on an adventure inside the internet to find a spare part to fix a video game....
[More]
#5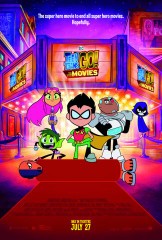 Critics Consensus:
Teen Titans Go! To the Movies
distills the enduring appeal of its colorful characters into a charmingly light-hearted adventure whose wacky humor fuels its infectious fun -- and belies a surprising level of intelligence.
Synopsis:
With a few madcap ideas and a song in their hearts, the Teen Titans head to Hollywood to fulfill their...
[More]