---
Best-Reviewed Action/Adventure Movies 2018
From pulse-pounding blockbusters to indepenent period pieces to adventures across the ancient European frontier, this year's best action flicks represent an eclectic mix of stories fine-tuned to get your adrenaline pumping, with a certain globe-trotting Tom Cruise spy franchise taking the top spot.
The order of the rank below reflects the Adjusted Score as of December 31, 2018. Scores might change over time.
#1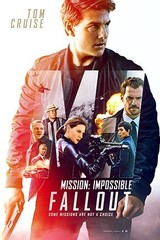 Critics Consensus:
Fast, sleek, and fun,
Mission: Impossible - Fallout
lives up to the "impossible" part of its name by setting yet another high mark for insane set pieces in a franchise full of them.
Synopsis:
Ethan Hunt and the IMF team join forces with CIA assassin August Walker to prevent a disaster of epic proportions....
[More]
#2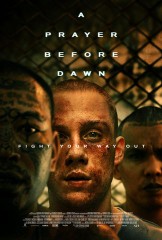 Critics Consensus:
A Prayer Before Dawn
is far from an easy watch, but this harrowing prison odyssey delivers rich rewards -- led by an outstanding central performance from Joe Cole.
Synopsis:
The amazing true story of Billy Moore, an English boxer incarcerated in Thailand's most notorious prison. Thrown into a world...
[More]
#3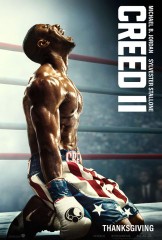 Critics Consensus:
Creed II
's adherence to franchise formula adds up to a sequel with few true surprises, but its time-tested generational themes still pack a solid punch.
Synopsis:
In 1985, Russian boxer Ivan Drago killed former U.S. champion Apollo Creed in a tragic match that stunned the world....
[More]
#4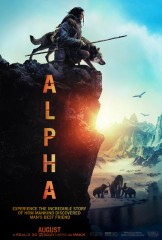 Critics Consensus:
Well-acted and beautifully filmed,
Alpha
offers a canine-assisted epic adventure that blends rousing action with an extra helping of canine charm.
Synopsis:
Young Keda tries to survive alone in the wilderness after he's left for dead during his first hunt with his...
[More]
#5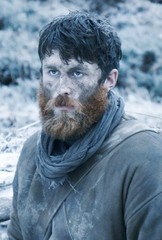 Critics Consensus:
Black '47
anchors its grim and gritty action in deceptively deep genre storytelling, although its epic ambitions arguably exceed its grasp.
Synopsis:
In 1847 an Irish mercenary fighting for the British army abandons his post to seek revenge on those responsible for...
[More]