---
Best-Reviewed Sci-Fi/Fantasy Movies 2020
There may have not been much in the way of fantasy breaking through, but science-fiction continues to fascinate, from the off-beat and creatively low-budget to expansive canvases that transcend mind, space, and time. Top film The Vast of Night is in the former category, an enticing, 1950s-set alien broadcast mystery that makes the most out of just a few locations. At the opposite (read: expensive) end of the spectrum is Christopher Nolan's Tenet, which was originally touted as the savior of theaters, but will have to settle at being magnificent at confusing the hell out of viewers. Sci-fi saw some social commentary in The Platform and Save Yourselves!, and made the same amount of room for laughs in Bill & Ted Face the Music and Psycho Goreman. And to prove once and for all 2020 was a crazy year, Gerard Butler was actually in a movie critics like: Greenland, his first Certified Fresh live-action movie since 2011's Corolianus.
The order of the rank below reflects the Adjusted Score as of February 28, 2021. Scores might change over time.
#1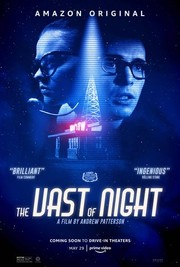 Critics Consensus:
An engrossing sci-fi thriller that transcends its period trappings, The Vast of Night suggests great things for debuting director Andrew Patterson.
Synopsis:
In the twilight of the 1950s, on one fateful night in New Mexico, a young, winsome switchboard operator Fay (Sierra...
[More]
#2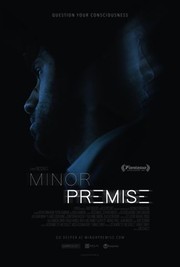 Critics Consensus:
Minor Premise offers major enjoyment for sci-fi fans in search of an intelligent, grounded entry in the genre.
Synopsis:
A reclusive neuroscientist becomes entangled in his own experiment, pitting ten fragments of his consciousness against each other....
[More]
#3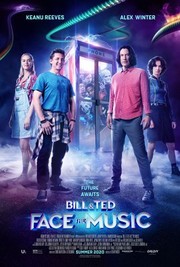 Critics Consensus:
As wholesomely goofy as its heroes, Bill and Ted Face the Music is a rare long-belated sequel that largely recaptures the franchise's original charm.
Synopsis:
The stakes are higher than ever for the time-traveling exploits of William "Bill" S. Preston Esq. and Theodore "Ted" Logan....
[More]
#4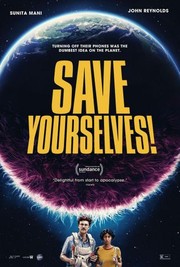 Critics Consensus:
Save Yourselves! doesn't do anything unexpected with its one-joke premise -- but fortunately, that one joke turns out to be consistently funny anyway.
Synopsis:
Jack (John Reynolds) and Su (Sunita Mani) are a hip Brooklyn couple who, like many of their friends, find themselves...
[More]
#5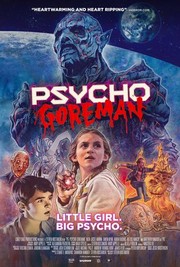 Critics Consensus:
Over the top and enthusiastically strange, PG: Psycho Goreman delivers all the cheesy midnight-movie goodness promised by its title.
Synopsis:
Siblings Mimi and Luke unwittingly resurrect an ancient alien overlord who was entombed on Earth millions of years ago after...
[More]
#6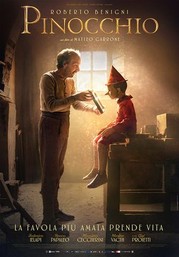 Critics Consensus:
Sticking closely to Carlo Collodi's original story, Matteo Garrone's Pinocchio pulls every string to create a visually stunning film that proves some tales really are timeless.
Synopsis:
In this new imagining of the iconic classic beloved across the world, Matteo Garrone returns to the authentic roots of...
[More]
#7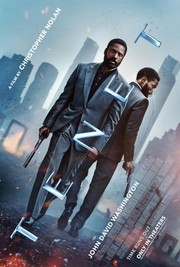 Critics Consensus:
A visually dazzling puzzle for film lovers to unlock, Tenet serves up all the cerebral spectacle audiences expect from a Christopher Nolan production.
Synopsis:
Armed with only one word--Tenet--and fighting for the survival of the entire world, the Protagonist journeys through a twilight world...
[More]
#8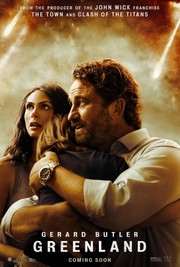 Critics Consensus:
Beware, comets of Greenland: Gerard Butler is here to protect Earth -- and show audiences an improbably entertaining time.
Synopsis:
A family fights for survival as a planet-killing comet races to Earth. John Garrity (Gerard Butler), his estranged wife Allison...
[More]
#9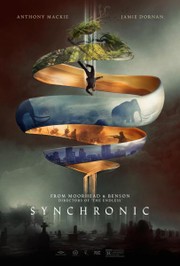 Critics Consensus:
Synchronic sets off on an intriguingly idiosyncratic sci-fi journey that should satisfy fans of Aaron Moorhead and Justin Benson's earlier work.
Synopsis:
When New Orleans paramedics and longtime best friends Steve (Anthony Mackie) and Dennis (Jamie Dornan) are called to a series...
[More]
#10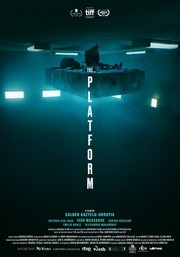 Critics Consensus:
While it may feel muddled at times, The Platform is an inventive and captivating dystopian thriller.
Synopsis:
One day Goreng wakes up with his future colleague Trimagasi in the 33rd level of a prison style place, crossed...
[More]