---
Best-Reviewed Thrillers 2020
We were kept in suspense all year thanks to the caliber of thrillers released, starting with Blow the Man Down, the women-driven murder mystery with plenty of quirky hometown touches. In fact, it's women calling the shots in most of the entries, from the neo-noir Blood on Her Name and harrowing survival flick Hunter Hunter, to Aneesh Chaganty's Run (his post-Searching movie starring Sarah Paulson) and Charlie Kaufman's first live-action movie in 12 years, I'm Thinking of Ending Things, with Jessie Buckley and Toni Collette.
The order of the rank below reflects the Adjusted Score as of February 28, 2021. Scores might change over time.
#1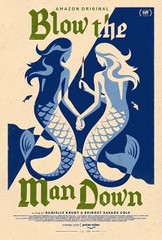 Critics Consensus:
Clever, funny, and original,
Blow the Man Down
is a cinematic journey that's not to be missed.
Synopsis:
Welcome to Easter Cove, a salty fishing village on the far reaches of Maine's rocky coast. Grieving the loss of...
[More]
#2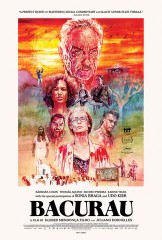 Critics Consensus:
Formally thrilling and narratively daring,
Bacurau
draws on modern Brazilian sociopolitical concerns to deliver a hard-hitting, genre-blurring drama.
Synopsis:
A few years from now... Bacurau, a small village in the Brazilian sertão, mourns the loss of its matriarch, Carmelita,...
[More]
#3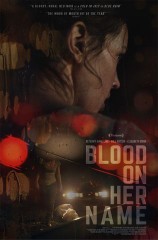 Critics Consensus:
A satisfyingly dark noir elevated by stellar acting and a sharp screenplay,
Blood on Her Name
thrills in the moment and lingers in the memory.
Synopsis:
A woman's panicked decision to cover up an accidental killing spins out of control when her conscience demands she return...
[More]
#4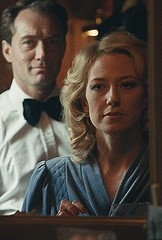 Critics Consensus:
An effective pairing of period setting and timeless themes,
The Nest
wrings additional tension out of its unsettling story with an outstanding pair of lead performances.
Synopsis:
An entrepreneur and his family begin to unravel after moving into an old country manor in England in the 1980s....
[More]
#5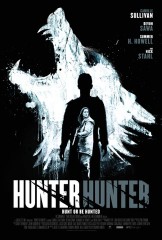 Critics Consensus:
Bloody and brutal,
Hunter Hunter
is a hard-hitting survivalist thriller that ratchets its tension with precision.
Synopsis:
HUNTER HUNTER follows a family living in the remote wilderness earning a living as fur trappers. Joseph Mersault (Devon Sawa),...
[More]
#6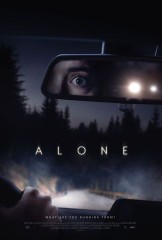 Critics Consensus:
Alone
's minimalistic approach makes this heightened thriller a gripping and suspenseful experience.
Synopsis:
A cold-blooded killer hunts a widow in the wilderness after she escapes from his remote cabin in the Pacific Northwest....
[More]
#7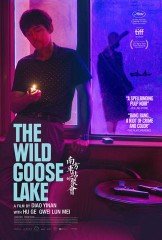 Critics Consensus:
Smart and stylish,
The Wild Goose Lake
blends B-movie thrills with bold filmmaking choices and thought-provoking social commentary.
Synopsis:
A gangster ends up making a mistake that causes every gun on both sides of the law to point at...
[More]
#8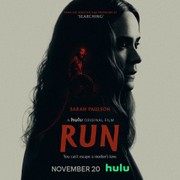 Critics Consensus:
Solid acting and expertly ratcheted tension help
Run
transcend its familiar trappings to deliver a delightfully suspenseful thriller.
Synopsis:
An isolated teen discovers her mother's sinister secret....
[More]
#9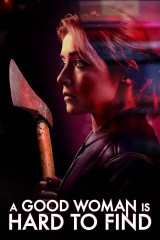 Critics Consensus:
A Good Woman Is Hard to Find
, but it isn't difficult to see a star in the making while watching Sarah Bolger's powerful performance in this gritty thriller.
Synopsis:
A recently widowed young mother will go to great lengths to protect her children as she seeks the truth behind...
[More]
#10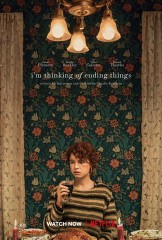 Critics Consensus:
Aided by stellar performances from Jessie Buckley and Jesse Plemons,
I'm Thinking of Ending Things
finds writer-director Charlie Kaufman grappling with the human condition as only he can.
Synopsis:
Full of misgivings, a young woman travels with her new boyfriend to his parents' secluded farm....
[More]