---
Best-Reviewed Sci-Fi/Fantasy Movies 2020
There may have not been much in the way of fantasy breaking through, but science-fiction continues to fascinate, from the off-beat and creatively low-budget to expansive canvases that transcend mind, space, and time. Top film The Vast of Night is in the former category, an enticing, 1950s-set alien broadcast mystery that makes the most out of just a few locations. At the opposite (read: expensive) end of the spectrum is Christopher Nolan's Tenet, which was originally touted as the savior of theaters, but will have to settle at being magnificent at confusing the hell out of viewers. Sci-fi saw some social commentary in The Platform and Save Yourselves!, and made the same amount of room for laughs in Bill & Ted Face the Music and Psycho Goreman. And to prove once and for all 2020 was a crazy year, Gerard Butler was actually in a movie critics like: Greenland, his first Certified Fresh live-action movie since 2011's Corolianus.
The order of the rank below reflects the Adjusted Score as of February 28, 2021. Scores might change over time.
#1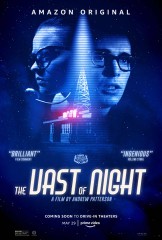 Critics Consensus:
An engrossing sci-fi thriller that transcends its period trappings,
The Vast of Night
suggests great things for debuting director Andrew Patterson.
Synopsis:
In the 1950s, two kids search for the source of a mysterious frequency that has descended on their town....
[More]
#3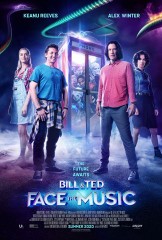 Critics Consensus:
As wholesomely goofy as its heroes,
Bill and Ted Face the Music
is a rare long-belated sequel that largely recaptures the franchise's original charm.
Synopsis:
The ruler of the future tells best friends Bill and Ted they must compose a new song to save life...
[More]
#4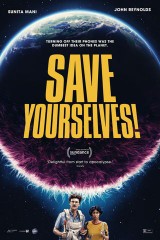 Critics Consensus:
Save Yourselves!
doesn't do anything unexpected with its one-joke premise -- but fortunately, that one joke turns out to be consistently funny anyway.
Synopsis:
A young Brooklyn couple head to an upstate cabin to unplug from their phones and reconnect with each other. Blissfully...
[More]
#5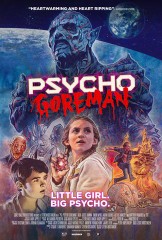 Critics Consensus:
Over the top and enthusiastically strange,
PG: Psycho Goreman
delivers all the cheesy midnight-movie goodness promised by its title.
Synopsis:
Siblings Mimi and Luke unwittingly resurrect an ancient alien overlord who was entombed on Earth millions of years ago after...
[More]
#6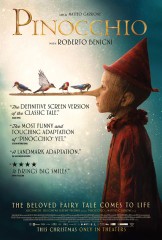 Critics Consensus:
No consensus yet.
Synopsis:
Geppetto's puppet creation, Pinocchio, magically comes to life with dreams of becoming a real boy. Easily led astray, Pinocchio tumbles...
[More]
#7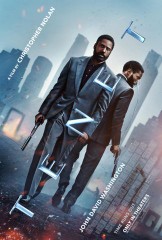 Critics Consensus:
A visually dazzling puzzle for film lovers to unlock,
Tenet
serves up all the cerebral spectacle audiences expect from a Christopher Nolan production.
Synopsis:
A secret agent embarks on a dangerous, time-bending mission to prevent the start of World War III....
[More]
#8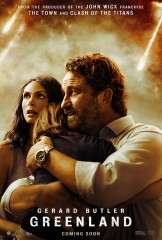 Critics Consensus:
Beware, comets of
Greenland
: Gerard Butler is here to protect Earth -- and show audiences an improbably entertaining time.
Synopsis:
John Garrity, his estranged wife and their young son embark on a perilous journey to find sanctuary as a planet-killing...
[More]
#9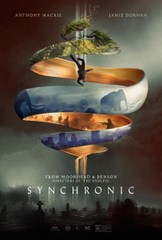 Critics Consensus:
Synchronic
sets off on an intriguingly idiosyncratic sci-fi journey that should satisfy fans of Aaron Moorhead and Justin Benson's earlier work.
Synopsis:
When New Orleans paramedics and longtime best friends Steve and Dennis are called to a series of bizarre and gruesome...
[More]
#10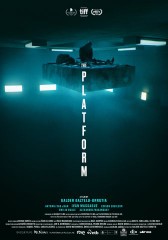 Critics Consensus:
While it may feel muddled at times,
The Platform
is an inventive and captivating dystopian thriller.
Synopsis:
In the future, prisoners housed in vertical cells watch as inmates in the upper cells are fed while those below...
[More]