---
Best-Reviewed Movie 2016 > Australia
The films competing in this category were primarily made either in Australia or by Australian production companies, even if they had been distributed in the US by a US company.
#1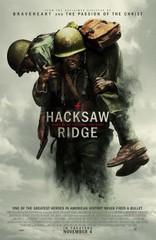 Critics Consensus:
Hacksaw Ridge
uses a real-life pacifist's legacy to lay the groundwork for a gripping wartime tribute to faith, valor, and the courage of remaining true to one's convictions.
Synopsis:
The true story of Pfc. Desmond T. Doss (Andrew Garfield), who won the Congressional Medal of Honor despite refusing to...
[More]