The Best Action Movies of 2019
What is the state of the action movie in 2019? You could say they've never been stronger: They generate all the hype and they break all the records – we just call them superhero movies these days. But for this guide to the best action movies of 2019, we stick with a more pure strain of action filmmaking, whose lineage you can trace back to the '80s and early '90s heyday. It's a world of tough guys (Shaft) and tougher women (Anna), of martial artists (Shadow), vigilantes (Miss Bala), and assassins (John Wick: Chapter 3 – Parabellum). In deciding what qualifies as an "action movie," we not only left those newfangled superhero movies to mingle with their own crowd, but the same went for genre hybrids like Alita: Battle Angel, which will go into the best sci-fi movies of 2019 list, launching next week. Otherwise, the action movie needed only to cross a 20-review threshold to be included in this guide, which ranks the best alongside the worst.
As the rest of the year promises more high-adrenaline pleasures like Hobbs & Shaw, Angel Has Fallen, Rambo: Last Blood, take a look back with a blast from the recent past with the best (and worst!) action movies of 2019 so far!
Updated 8/26: Angel Has Fallen

#14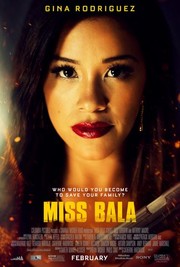 Critics Consensus:
Miss Bala suggests Gina Rodriguez has a future as an action hero; unfortunately, it also demonstrates how hard it is to balance set pieces against a compelling story.
Synopsis:
Gloria (Gina Rodriguez) finds a power she never knew she had when she is drawn into a dangerous world of...
[More]
#13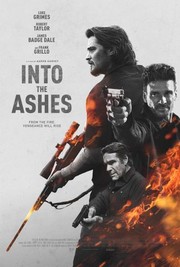 Critics Consensus:
No consensus yet.
Synopsis:
Nick is an ex-con adjusting to a normal life in rural Alabama with a new job and a new wife....
[More]
#12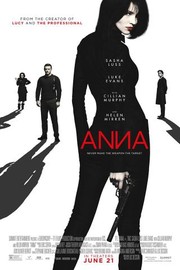 Critics Consensus:
Anna finds writer-director Luc Besson squarely in his wheelhouse, but fans of this variety of stylized action have seen it all done before -- and better.
Synopsis:
Beneath Anna Poliatova's striking beauty lies a secret that will unleash her indelible strength and skill to become one of...
[More]
#11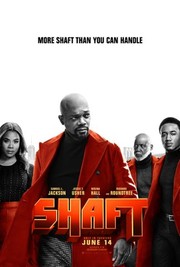 Critics Consensus:
Decades removed from the original, this multi-generational Shaft struggles to keep its characters interesting -- or anything other than uncomfortably outdated.
Synopsis:
"Shaft" is the next chapter in the film franchise featuring the coolest private eye on any New York City block....
[More]
#10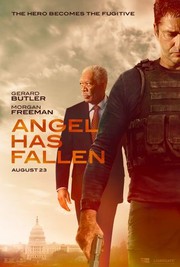 Critics Consensus:
Cut from the same rough cloth as its predecessors, Angel Has Fallen rounds out a mostly forgettable action trilogy in fittingly mediocre fashion.
Synopsis:
When there is an assassination attempt on U.S. President Allan Trumbull (Morgan Freeman), his trusted confidant, Secret Service Agent Mike...
[More]
#9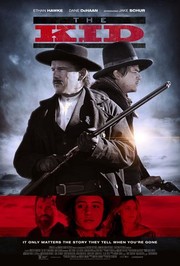 Critics Consensus:
Well-framed, well-cast, and well-intentioned, The Kid still largely fails to set itself apart from the multitude of other westerns covering similar territory.
Synopsis:
In this thrilling Western, a young boy, Rio (Jake Schur), is forced to go on the run across the American...
[More]
#8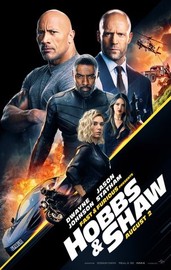 Critics Consensus:
Hobbs & Shaw doesn't rev as high as the franchise's best installments, but gets decent mileage out of its well-matched stars and over-the-top action sequences.
Synopsis:
Ever since hulking lawman Hobbs (Dwayne Johnson), a loyal agent of America's Diplomatic Security Service, and lawless outcast Shaw (Jason...
[More]
#7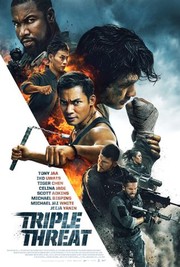 Critics Consensus:
Triple Threat might have made better use of its attention-getting cast, but action fans should still find the end results entertaining enough to rate a rental.
Synopsis:
TRIPLE THREAT, the newest feature from Johnson, is an adrenaline fueled and gritty action thriller starring some of the biggest...
[More]
#6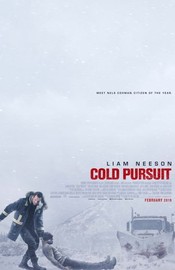 Critics Consensus:
Cold Pursuit delivers the action audiences expect from a Liam Neeson thriller -- along with humor and a sophisticated streak that make this an uncommonly effective remake.
Synopsis:
COLD PURSUIT, an action thriller infused with irreverent humor, stars Liam Neeson as Nels Coxman, a family man whose quiet...
[More]
#5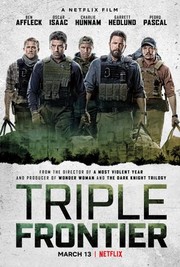 Critics Consensus:
An outstanding cast and ambitious story help Triple Frontier overcome an uneven narrative -- and elevate the end result above a crowded field of grim and gritty heist thrillers.
Synopsis:
A group of former Special Forces operatives (Ben Affleck, Oscar Isaac, Charlie Hunnam, Garrett Hedlund and Pedro Pascal) reunite to...
[More]
#4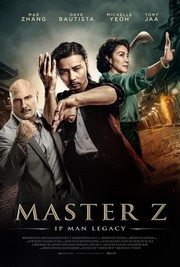 Critics Consensus:
Master Z: Ip Man Legacy marks a departure from previous entries in the franchise -- but its thrilling action set pieces remain every bit as satisfying.
Synopsis:
Legendary action director Yuen Woo-Ping draws on a stellar cast (Michelle Yeoh, Dave Bautista, Tony Jaa, and Max Zhang) to...
[More]
#3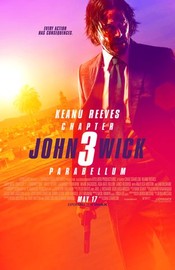 Critics Consensus:
John Wick: Chapter 3 - Parabellum reloads for another hard-hitting round of the brilliantly choreographed, over-the-top action that fans of the franchise demand.
Synopsis:
In this third installment of the adrenaline-fueled action franchise, super-assassin John Wick (Reeves) returns with a $14 million price tag...
[More]
#2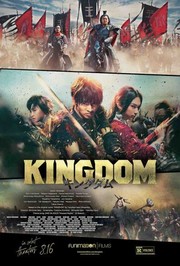 Critics Consensus:
No consensus yet.
Synopsis:
Orphaned by war, a young boy and his friend dream of changing their fate and becoming the world's greatest generals....
[More]
#1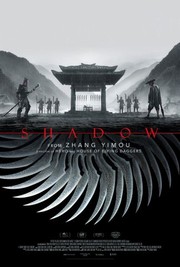 Critics Consensus:
Beautifully filmed and inventively choreographed, Shadow is a thrilling and visually sumptuous wuxia epic that finds director Zhang Yimou near peak form.
Synopsis:
With SHADOW, director Zhang Yimou (HERO, HOUSE OF FLYING DAGGERS) once again pushes the boundaries of wuxia action to create...
[More]