---
Best-Reviewed Action & Adventure Movies 2019
We may be a long way from the '80s and '90s heyday of bone-crunching action flicks, but at least we know that any time we occupy the same year with a new John Wick, we're getting a movie that rivals the best of Schwarzenegger, Stallone, and Chan. Parabellum represents the zenith of the Keanuissance, but there was also room in our top five for The Peanut Butter Falcon (emphasis on the "Adventure" part of this category), technical war achievement 1917, and new flicks from masters Takashi Miike and Zhang Yimou.
The order of the rank below reflects the Adjusted Score as of December 31, 2019. Scores might change over time.
#1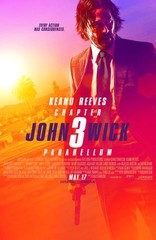 Critics Consensus:
John Wick: Chapter 3 - Parabellum
reloads for another hard-hitting round of the brilliantly choreographed, over-the-top action that fans of the franchise demand.
Synopsis:
After gunning down a member of the High Table -- the shadowy international assassin's guild -- legendary hit man John...
[More]
#2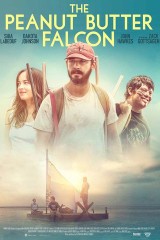 Critics Consensus:
A feelgood adventure brought to life by outstanding performances,
The Peanut Butter Falcon
finds rich modern resonance in classic American fiction.
Synopsis:
After running away from a residential nursing home to pursue his dream of becoming a pro wrestler, a man who...
[More]
#3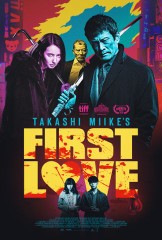 Critics Consensus:
First Love
's blend of violence, comedy, and romance might seem disparate -- but for director Takashi Miike, it's just another wildly entertaining entry in a filmography full of them.
Synopsis:
One night in Tokyo, a self-confident young boxer and a prostitute get caught up in a drug-smuggling plot involving organized...
[More]
#4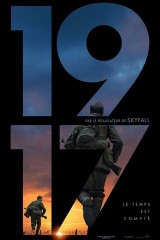 Critics Consensus:
Hard-hitting, immersive, and an impressive technical achievement,
1917
captures the trench warfare of World War I with raw, startling immediacy.
Synopsis:
During World War I, two British soldiers -- Lance Cpl. Schofield and Lance Cpl. Blake -- receive seemingly impossible orders....
[More]
#5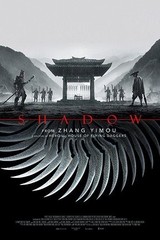 Critics Consensus:
Beautifully filmed and inventively choreographed,
Shadow
is a thrilling and visually sumptuous wuxia epic that finds director Zhang Yimou near peak form.
Synopsis:
To finally achieve victory over a rival kingdom, a brilliant general devises an intricate plan involving his wife, a look-alike...
[More]