---
Best-Reviewed Animated Movies 2019
If you thought Avengers: Endgame might buckle under the pressure of 11 years of fan expectation, try the 25 that Toy Story 4 had to uphold. But no amount of cultural weight (or snakes in boot) seems capable of stopping Woody and his friends, and Pixar gave generations of animation fans exactly what they didn't know they needed the entire time. And indeed if you are a fan of this medium, 2019 had so much to offer: Your LEGO Movies and How to Train Your Dragons are only just the beginning of the year's rich animated bounty.
The order of the rank below reflects the Adjusted Score as of December 31, 2019. Scores might change over time.
#1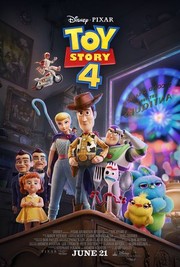 Critics Consensus:
Heartwarming, funny, and beautifully animated, Toy Story 4 manages the unlikely feat of extending -- and perhaps concluding -- a practically perfect animated saga.
Synopsis:
Woody (voice of Tom Hanks) has always been confident about his place in the world, and that his priority is...
[More]
#2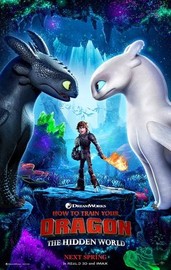 Critics Consensus:
The rare trilogy capper that really works, How to Train Your Dragon: The Hidden World brings its saga to a visually dazzling and emotionally affecting conclusion.
Synopsis:
Now chief and ruler of Berk alongside Astrid, Hiccup has created a gloriously chaotic dragon utopia. When the sudden appearance...
[More]
#3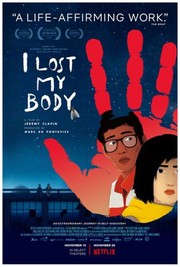 Critics Consensus:
Beautifully animated and utterly unique, I Lost My Body takes audiences on a singularly strange journey whose unexpected contours lead to a wholly satisfying destination.
Synopsis:
In a Parisian laboratory, a severed hand escapes its unhappy fate and sets out to reconnect with its body in...
[More]
#4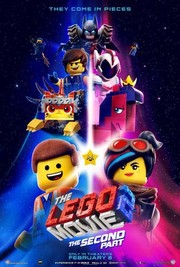 Critics Consensus:
While it isn't quite as much fun as its predecessor, The LEGO Movie 2: The Second Part fits neatly into an animated all-ages franchise with heart and humor to spare.
Synopsis:
The much-anticipated sequel to the critically acclaimed, global box office phenomenon that started it all, "The LEGO (R) Movie 2:...
[More]
#5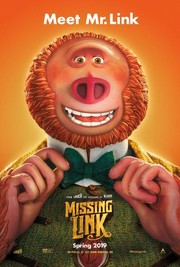 Critics Consensus:
Another beautifully animated triumph for Laika, Missing Link is a visual treat with lots of humor, plenty of heart, and even a little food for thought.
Synopsis:
This April, meet Mr. Link (Galifianakis): 8 feet tall, 630 lbs, and covered in fur, but don't let his appearance...
[More]